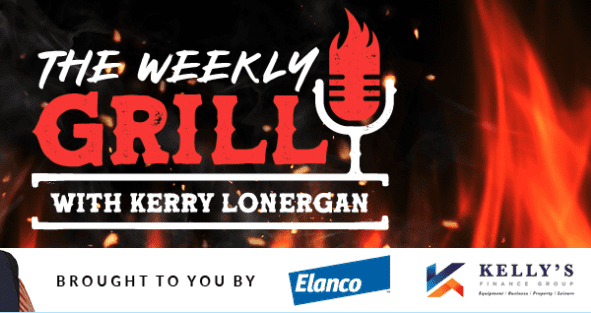 This week the Weekly Grill podcast host Kerry Lonergan catches up with Jim Lindsay, the founder* of the Low Stress Stock Handling movement.
Over the past 30 years, Jim, together with facilitators Graeme Rees, the late Rod Knight and others, have delivered hundreds of LSS courses across Australia, imprinting thousands of beef producers with better understanding about working cattle. Some grazing families have now had three generations of members through an LSS course.
Few, if any programs have had as much direct impact on animal welfare, human welfare, productivity and stretching scarce labour resourcing than LSS.
Editor's note: The original version of this item incorrectly suggested Graeme Rees and the late Rod Knight were also co-founders of Low Stress Stock Handling. Graeme, Rod and Jim Lindsay in fact founded the KLR Marketing group – not LSS. Both Graeme and Rod did deliver the LSS programs to producers, but only on a contract basis. Apologies for any confusion.
Sponsoring our Weekly Grill podcast series are Kelly's Finance Group and Elanco Animal Health.

Previous episodes:
NT Cattlemens Association president David Connolly
Kimberley Meat Co chief, David Larkin
Beef Central's man-on-the-ground in Indonesia, Ross Ainsworth
Meat processing legend, Trevor Lee
Working dog legend Frank Finger
New Federal Agriculture Minister, Murray Watt
Wagyu Association president and 2022 Zanda McDonald award winner, Charlie Perry
Latest cattle market wrap with TEM's Matt Dalgleish and Stockco's Chris Howie
Cattle Baron Peter Hughes
ALFA president Barb Madden
Author and rural identity Sally Warriner
Australia's chief vet Mark Schipp, on Lumpy Skin Disease and other key biosecurity issues
Herron Todd White's Tim Lane
RCS's Terry McCosker on carbon
Beef processing plant manager Wasa Mudannayake
Head of asset performance for Macquarie Group's MIRA Agriculture division, including Paraway Pastoral Co, Jock Whittle
Veteran beef industry leader David Crombie
Beef Central's regular live export market commentator and columnist Dr Ross Ainsworth
Cattle market wrap with TEM's Matt Dalgleish and Stockco's Chris Howie
Australian meat Industry Council's Patrick Hutchinson
Agriculture Minister  David Littleproud
Council of Australia president Markus Rathsmann
Patrick Warmoll, the boss of Jack's Creek Wagyu
Veteran pastoral company executive Roger Halliwell
Retired non-packer beef exporter, Richard Rains
Carbon trading expert Toby Grogan from Impact Agriculture
Red Meat Advisory Council chair John McKillop
Stud cattle showing identities Gary Noller and Rob Sinnamon
Veteran Victorian cattle buyer David Ronalds
Beef processing legend ACC's David Foote
Live export class action facilitator Tracey Hayes
Signature Beef's Blair Angus
Consolidated Pastoral Co chief and Livecorp chairman Troy Setter
Nutrition scientist and MLA board member Manny Noakes
CCA independent northern and southern directors Alice Greenup and Olivia Lawson
Australian Agricultural Co head Hugh Killen
Sydney independent red meat retailer Stephen Kelly
lotfeeder Charlie Mort
Processor and supply chain manager, Terry Nolan
Livestock transport operator Ross Fraser
Organic supply chain manager Alister Ferguson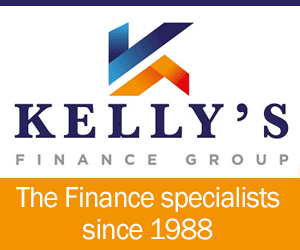 The Weekly Grill is brought to readers and listeners by Kelly's Finance Group and Elanco Animal Health.