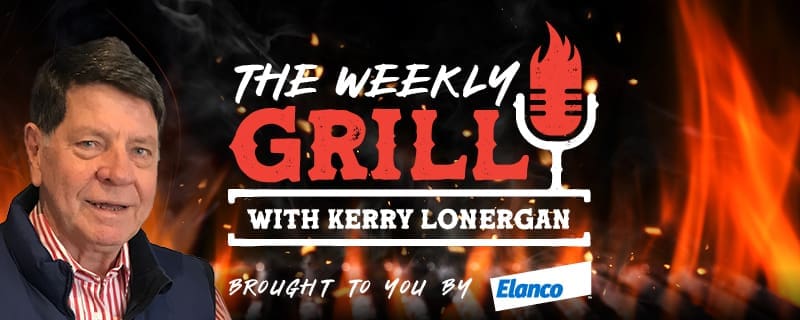 In this week's episode of The Weekly Grill podcast series, host Kerry Lonergan turns up the heat on Signature Beef founder and soon to be meat processor, Blair Angus.
Beef industry leaders and entrepreneurs Blair and his wife Josie are undertaking the biggest risk of their business lives in establishing their own meat processing business on their property near Clermont in Central Queensland.
In this wide-ranging discussion, Blair shares their vision for the project, some innovative new practises he hopes to embed in its operations including a novel form of tenderstretching carcases, and the new business's focus on "the customer, rather than throughput." "If we wanted to chase throughput, we would very quickly sink into the commodity beef game, and that's a dangerous place to play," he says.
Check out our previous Weekly Grill podcasts here, including interviews with Consolidated Pastoral Co chief and Livecorp chairman, Troy Setter, nutrition scientist and MLA special skills board member, Manny Noakes; CCA independent northern and southern directors, Alice Greenup and Olivia Lawson; Australian Agricultural Co head Hugh Killen; Sydney independent red meat retailer Stephen Kelly; lotfeeder, Charlie Mort; processor and supply chain manager, Terry Nolan; livestock transport operator Ross Fraser; Organic supply chain manager Alister Ferguson; and  our first cattle market outlook, with TEM's Matt Dalgleish and Stockco's Chris Howie.