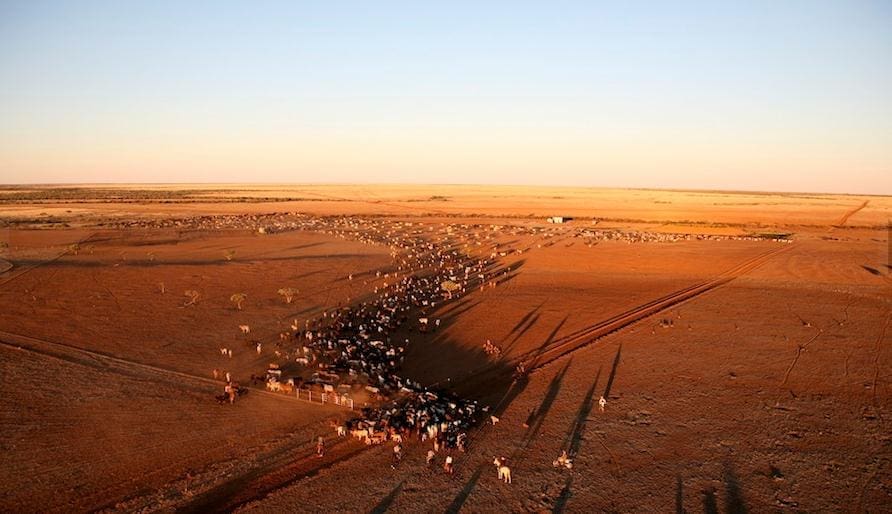 IN OUR last weekly property report for 2016, we present a state-by-state snapshot of the defining property sales across northern Australia, as reported over the past 12 months – and our pick as Grazing Property Sale Transaction of the Year.
As noted last week in our corresponding southern Australian region report, this is not a definitive list, as other significant properties have sold in off-market deals. It is, however, interesting to look back over the past year at the more significant cattle properties that have changed hands.
Topping the list of 2016 sales must be last week's completion of the deal to sell S. Kidman & Co. After 19 months, the Federal Government has approved the $386.5m sale to the joint venture company Australian Outback Beef – a consortium owned 67 percent by Gina Rinehart's Hancock Prospecting and 33 percent by Shanghai CRED Real Estate Stock Co Ltd. The sale involves 185,000 cattle and 75,00sq km of land across nine properties in South Australia, Queensland and the Northern Territory. The 25,000sq km Anna Creek was excluded from the original proposal, for reasons of military sensitivity.
Although technically not an outright property purchase, an honourable mention goes to the 80pc equity stake in the North Australian Pastoral Co bought in May by Aussie superannuation investment manager QIC. The deal gave QIC control over 13 well-located Queensland and NT properties covering 5.8 million ha, running around 178,000 cattle, plus the showcase Wainui feedlot on the Darling Downs.
Here's our list of some of the biggest, and/or most significant regional sales during the year:
Southern Queensland
Western Grazing's 1.02m ha growing and breeding property Tanbar in the Cooper Creek Channels, south-west Qld, which together with Camooweal breeding property Rocklands on the Barkly Tablelands had a combined carrying capacity 65,000 head. Sold for $130-$140m.
18,400ha Goondiwindi property Goodar Station with a 6000 head carrying capacity sold for $20m to Gunn Agri Cattle Fund.
Well-developed Bracco ($1870ha) set what was believed to be a record $/ha price (living area or larger) for the Roma district when it sold for $4.575 million bare in September, representing $2171/ha or $987/ac. Buyer was a Central Qld cattle operator with country nearby at Wandoan.
Central Queensland
69,000ha Tumbar and adjacent holding Marsden. Exceptional Buffel grass country in the Jordan River Valley, including 8000 high quality Angus cattle. With a carrying capacity of 17,000 head, it purchased by Peter and Jane Hughes and family for $67.5m.
Blackall showcases, Northampton Downs (19,700ha) and Inverness (22,600ha) attracted a bidding war at auction in May, selling to separate local cattlemen for a combined $27.5 million, representing a value of around $250/ac ($617/ha bare – right up there with the best money paid in the Blackall district at the market peak back in 2007.
8000ha Tyagarah and Rolf Park North. Two quality grazing properties including 2600 mixed Droughtmaster & Brahman cattle sold to Tamara and Lauren Finger and John & Donna Finger from Meadowbrook Cattle Co, Dysart for $17.5m.
North Queensland
143,000ha benchmark Gulf Country cattle station Neumayer Valley including 15,560 branded cattle plus followers was purchased by a Swiss investor for $41.5m.
399,000ha Esmeralda Station including 30,000 head of Brahman cattle was purchased by Sydney-based Gunn Agri for $40m.
Western Grazing's northwestern breeding property Rocklands – 677,964ha near Camooweal on the Barkly Tablelands, which together with the Cooper Creek Channels growing and breeding property Tanbar (see above) had a carrying capacity 65,000 head. Sold for $130-$140m.
Northern Territory
376,000ha Daly Waters property Kalala Station, including 40,000 head of Brahman cattle, reportedly sold to an Australian-resident Asian businessman for around $70 million.
500,000ha Inverway and Riveren Stations, in the Victoria River District, carrying capacity 45,000 head, sold to Gina Rinehart's Hancock Prospecting, including 40,000 cattle, for around $60m.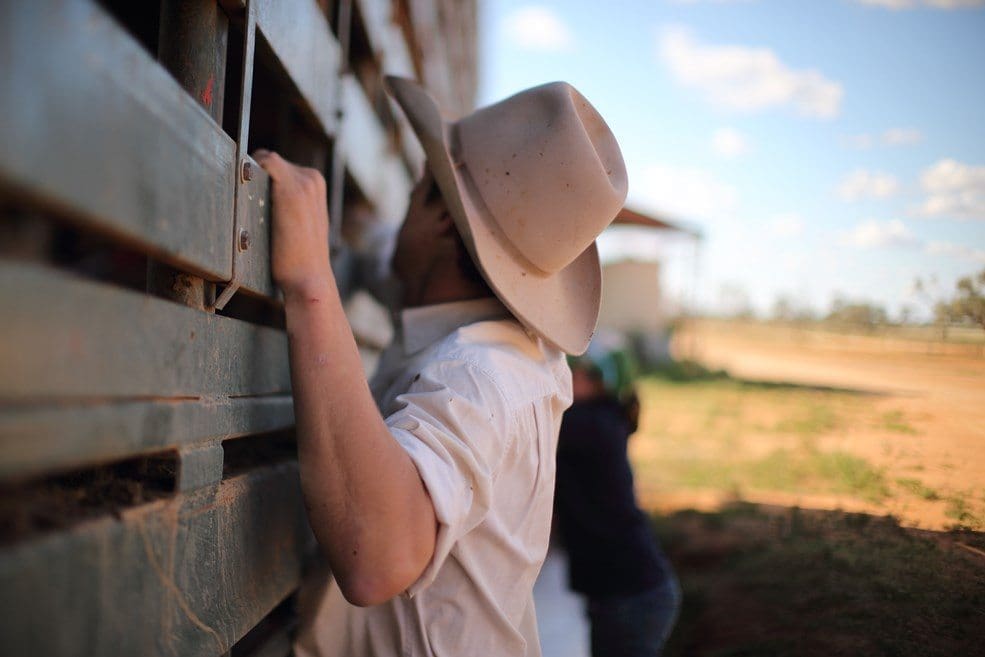 Western Australia
The 1,039,000ha SAWA aggregation comprising Moola Bulla, Mt Amhurst, Beefwood Park and Shamrock Stations in the Kimberley and running 47,000 branded cattle plus calves, sold to Consolidated Australian Pastoral Holdings for $100m.
367,500ha Carlton Hill Station, also in the Kimberley, was purchased by Chinese company Shanghai Zhongfu's Australian entity, Kimberley Agricultural Investment, for $70m.
2016 grazing property transaction of the year
THIS year's grazing property transaction of the year provided an "embarrassment of riches" to choose from.
After long and considered thought, we've awarded the prize to sole marketing agent Sue Brosnan for pulling-off Western Australia's biggest ever land deal – the $100m SAWA aggregation in the Kimberley.
In her first 12 months of flying solo as a specialist northern property agent, Ms Brosnan secured close to $145 million in cattle property sales for vendors.
It was this time last year that the Northern Territory rural property sales specialist ventured out on her own, and set up Tanami Rural Property. It followed the successful sale of the 308,000ha Derwent and Glen Helen Stations in Central Australia for $11.5m, while working for Landmark Harcourts Katherine in 2015.
The SAWA aggregation comprises four properties totalling just over one million hectares in size – Moola Bulla (395,000ha) near Halls Creek, Mount Amhurst (260,000ha) near Halls Creek, Beefwood Park (206,000ha) near Fitzroy Crossing and Shamrock Station (178,000ha) near Broome.
The portfolio, together with about 47,000 cattle, was sold to the Adelaide-based advisory firm Agrify investment group's Consolidated Australian Pastoral Holdings – which has a Chinese component meaning the deal had to go before the Foreign Investment Review Board for approval.
Ms Brosnan said it had been a challenging and demanding year, but with the successful conclusion of the SAWA deal, it had also been very satisfying.
"There is no question it has helped my clients see that a single agent has the capacity and ability to secure a sizeable property portfolio and sell it just as successfully as a pastoral or corporate agency," she said.
In addition to the SAWA aggregation, Ms Brosnan has this year negotiated the sale of the 200,000ha Vermelha Station in the Northern Territory's Barkly Tablelands region to An Vien Pastoral Holding and Agriculture for $18m. The sale included 10,000 head of cattle.
Just last week, she placed two well-known Northern Territory properties under contract:
187,300ha beef cattle grazing operation Ban Ban Springs located in the Top End, carrying 12,000 to 17,000 head, was purchased by NT identity Nico Botha and the Bolkland family after earlier being rumoured to be sold in April to Luke Butler and his company known as Archipelago Beef Trust for around $10m.
1627sq km Victoria River District cattle property Bullo River Station for more than $15m to a well-known Australian family making their first foray into the pastoral industry. Running 7000 head of mixed cattle, Bullo River gains additional revenue from a five-star tourism operation which draws on the station's spectacular natural scenery.
Ms Brosnan hopes to have another successful year in 2017, with good buyer interest in the current property market and cattle prices remaining strong.
"I'm certainly looking to work just as hard next year, as I have this year. I am just starting to work with some foreign investors now. I have also been enlisted by a legal firm to act as a buyer's agent for a company looking to invest in large-scale pastoral properties in the Territory. Just when I think things are starting to calm down so I can draw breath, I get another phone call and off I go again," she said.
This is Beef Central's final weekly property reports for 2016. I wish all readers and our property industry contacts across Australia a Merry Christmas and a safe and happy (and wet) New Year. Our weekly property news will return week commencing mid-January 2017. In the meantime, readers may be interested in perusing Property Central's "Properties for Sale" listings, or our "Recent Property Sale Results", both featuring easy-to-use search functions   –   Linda Rowley, property editor.