RENOWNED Northern Territory cattle property, Bullo River Station, has changed hands for the second time in 16 months, this time for more than $15 million.
Bullo River was made famous through the autobiographies of former owner the late Sara Henderson.
The scenic Victoria River District cattle property, spanning 1627sq km, is located near the coast about 350km south-west of Darwin and 80km north-west of Timber Creek.
It sits due north of Consolidated Pastoral Co's Auvergne and Newry stations, near the mouth of the Victoria River. It's understood that CPC did not make a play for the property, despite its strategic location.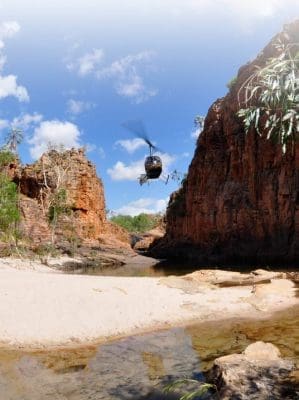 Bullo River is currently carrying about 7000 head of mixed cattle, with additional revenue from a five-star tourism operation which draws on the station's spectacular natural scenery.
The Bullo River meanders for more than 80km through a picturesque valley on the property, running from the freshwater Bullo Gorge to the saltwater tidal Victoria River, which also forms the eastern boundary.
In August 2015, the property was by sold by Sara Henderson's eldest daughter Marlee Ranacher and husband Franz for a reported $9-$10 million to Darwin-based businessman Grant Farris, who built the multi-million dollar marine contracting business, Broadsword Marine Contractors, and his Perth-based business partner, Grant McCleary.
According to selling agent Sue Brosnan from Tanami Rural Property, the sale was "about average for the current market, given the extensive improvements to infrastructure, including fencing and water, plant and equipment, on top of rising cattle and land prices."
The new owners are a well-known Australian family making their first foray into the pastoral industry. They are apparently keen environmentalists who will continue to promote the property's five-star tourism operations, as well as cattle production.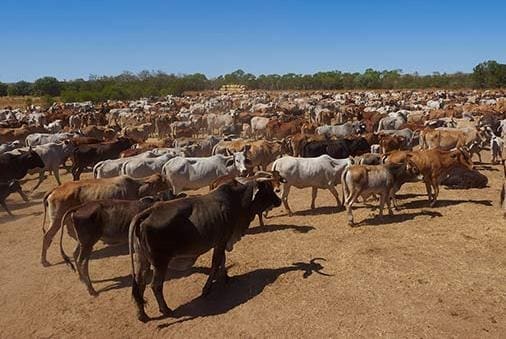 The Bullo sale included about 7000 head of cattle