EXTENSIVE North Queensland breeding property Esmeralda Station has sold privately in a deal worth around $40 million on a walk-in, walk-out basis.
Vendors Mick & Trisha Sheahan, who have owned the property since 2001, have sold to Sydney agri-investment managers, Gunn Agri, trading as Cunningham Cattle Co. Beef Central understands Gunn is representing investors, but it remains unclear whether they are Australian or Chinese in origin. Earlier rumours had Esmeralda selling to Chinese interests. Gunn Agri could not provide a comment this morning, due to local internet disruptions in North Queensland.
The property covers some 406,000 hectares about 280km north of Richmond in Queensland's lower gulf country, but while a relatively large holding by district standards, it includes areas of rougher, lighter carrying country. Its location gives good access to both northern live export and and eastern slaughter markets.
Esmeralda was due to go to auction in March last year,  however due to the disastrous seasonal conditions the sale was postponed and the property was listed for private sale through Queensland Rural.
Interest in the property came from overseas investors with an appetite to participate in the Australian beef industry, due mostly to the inclusion of 30,000 high grade Brahman cattle in the offering.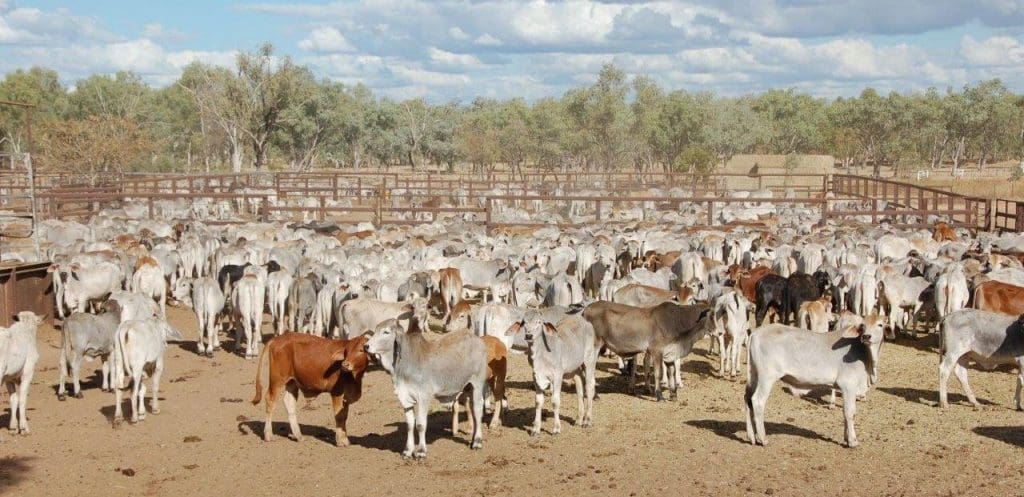 The property has been used for decades as a calf-factory, being able to carry 20,000 breeders, plus followers in a decent season.
This could be increased significantly with further development plans already in place. The country features largely level frontage country along the Yappar and Clara Rivers and Esmeralda Creek plus numerous tributaries, with open plains running back to sandy forest-type country.
The style of the country and the opportunity to wean a large number of calves from the quality herd of Brahman cattle, as well the level of improvements and water infrastructure was the attraction for the purchasers, agents handling the sale, Troy Trevor and Peter MacPherson from Queensland Rural said.
The price was not disclosed, but Queensland Rural had the property listed for private sale at $40 million on a walk-in, walk-out basis.
In December Gunn Agri bought three southern Queensland cattle properties for $11 million.
The 36,000ha aggregation near Roma in Queensland's brigalow country included Ballaroo (11,463ha), Ekari Park (13,239ha) and Fairview (11,393ha). Logically, the three could be used to background and grow-out steers bred in future on Esperalda, but Gunn Agri has not yet confirmed that this will apply.
The Gunn Agri website describes the company as "Delivering farm management and productivity enhancement services alongside institutional-quality corporate governance, structuring and reporting. Gunn Agri Partners invest alongside their investors and provide agricultural investment management with a transparent and equitable fee structure carefully designed to align the interests of investors and the manager."
Since this article was published, Gunn Agri has provided a statement on the Esmeralda purchase, and its future intentions. Click here to access the follow-up article.