The North Australian Cattle Company, once one of Australia's largest live cattle exporters, has been placed into voluntary administration, with debts owed to trade creditors of approximately $3.6 million.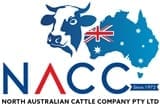 Notices of the appointment of administrators to North Australian Cattle Company Pty Ltd and its sister company Southern Australian Cattle Company Pty Ltd were published on the Australian Securities Investment Commission website yesterday, Monday, May 31.
Administrators Melissa Lau and Jimmy Trpcevski were appointed to manage NACC and SACC yesterday under section 436A of the Corporations Act which occurs in the event of a company board resolving a company is insolvent or likely to become insolvent at a future time.
In a statement to Beef Central today the administrators said "it is still early days" in the voluntary administration process and they are currently undertaking their investigations, which the directors of NACC and SACC are assisting with. 
"The company was impacted by COVID, due to delays in shipments, quarantine required for the cattle, the increase in costs as a result of the pandemic, and a competitive livestock market (competing with countries such as NZ, South America and the US)," the administrators' statement said.
It noted the company has four employees.
"It's too early to say what the financial position is as yet, but the estimated amount owing to trade creditors is approximately $3.6 million."
The placement of NACC into the hands of administrators is seen as symbolic of the financially challenging environment Australian livestock exporters have been operating in for several years.
NACC was owned by Elders from 1989 until 2017, and is now owned by Chinese businessman Clement Ko along with two other undisclosed shareholders.
NACC was one of several Australian livestock export businesses to attract Chinese investment after a protocol was signed in 2015 formally opening a trade in feeder and slaughter cattle from Australia to China.
China was hyped to become a major buyer of Australian feeder and slaughter cattle as a result of the deal, but the trade has never fired, with restrictive protocol conditions imposed by China and high Australian cattle prices seen as key factors that have prevented its potential from being fulfilled.
At the same time Australian exporters have struggled to remain profitable in a competitive environment where tight supplies have forced Australian cattle prices to record heights in recent years.
41 year history
North Australian Cattle Company was for a period Australia's largest cattle exporter.
The business was founded in 1980 by the late Alan Woods who sold it to Elders as a wholly-owned subsidiary in 1989, with Mr Woods staying on to manage the business for the next five years.
In 1994 Elders appointed David Heath as the manager of NACC, and in the ensuing three years NACC's shipments increased four-fold from 23,400 head in 1993 to 123,900 head in 1996, before the entire Australian cattle export trade was temporarily but severely disrupted by the Asian financial crisis.
Despite the long-lasting commercial pain caused by that event NACC emerged leaner and went on to record annual exports in excess of 200,000 head in the mid 2000s.
After stepping down from the role in 2007 Mr Heath was succeeded as managing director of NACC by Troy Setter until 2010, now the chairman of LiveCorp and the CEO of Consolidated Pastoral Company.
In 2015 under then Elders General Manager Live Exports Trade, Cameron Hall, NACC became the first Australian cattle exporter to deliver cattle to China under the feeder/slaughter cattle protocol signed, firstly by air, and the first to deliver a shipment by sea to China in 2017.
In 2017 under the managemement of Patrick Underwood it became the first exporter to ship cattle to China from Northern Australia and in late 2018 it delivered a shipment to China from Port Alma, representing the first live cattle shipment from Central Queensland in more than 20 years.
In late 2016 Elders announced it was selling NACC, which was the company's short-haul livestock exporting business into Asia, and closing down its long-haul export business of dairy and beef breeding cattle from southern Australia to China.
Cited reasons at the time included "pressure on margins and an increase in specialist operators within the industry", with Elders stating it preferred to focus on finding opportunities for producer clients through accumulation of cattle for other exporters.
In June 2017 Elders announced the sale of NACC to a consortium comprising Clement Ko's Zhoushan Fanda Australian Cattle Industrial Co Ltd. The company's Australian managers including Patrick Underwood, Hamish Shannon and Matt Reed stayed on as minor equity partners but left the company in 2019 and last year launched the Australian Cattle Exports (ACE) business based in Darwin.
Experienced live export industry manager Ashley James became managing director of North Australian Cattle Company and its sister business South Australian Cattle Company on behalf of the businesses' Chinese owners in 2019. He resigned from the position of managing director some time ago and became general manager.
He oversaw new initiatives including opening a new market pathway for Australian cattle and boxed beef into the Chinese province of Hainan Island and diversifying into service kills and beef exports for other Chinese customers.
However after the continued challenging business conditions compounded by impacts caused by COVID a decision was made by company directors to appoint voluntary administrators on Monday.
The administrators said the first creditors' meeting will be held on June 10, with a report currently slated for around June 25.
In 2019 a livestock export company developed with Chinese investment, Harmony Operations Australia, was placed into liquidation with debts totalling $5.4 million.