JANUARY beef exports out of Australia slumped to one of the lowest monthly figures on record.
Volume to all overseas markets last month reached just 43,362 tonnes, down 13pc on an already very low figure recorded in January last year, and 33pc below the previous four-year January average.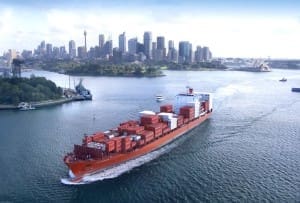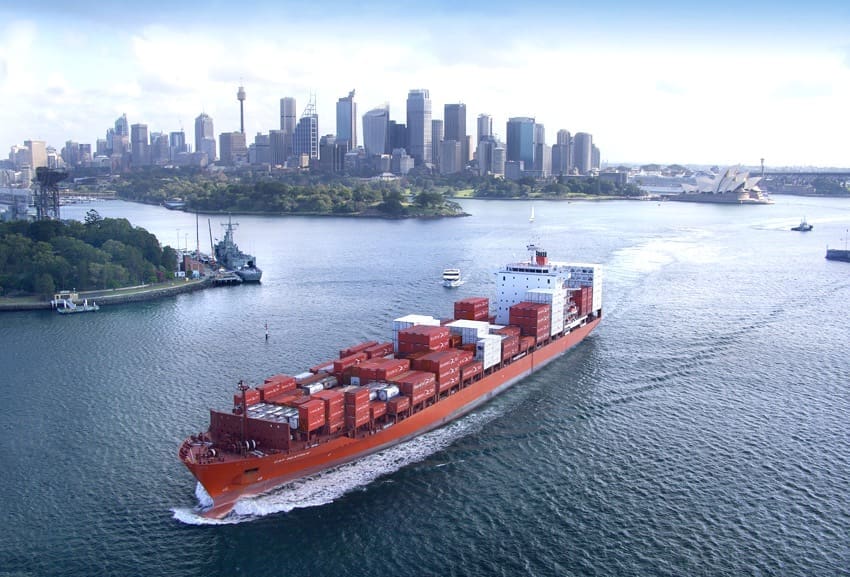 As reported earlier on Beef Central, beef processing businesses across eastern Australia were hit by a wave of omicron infections (and close-contact isolations causing absenteeism) among team-members after the businesses returned to work in January.
The result was dramatic declines in throughput, with some plants reporting 30-50pc reductions in operations earlier last month. Many are now well on the road to recovery, however.
Last month's trade figure is the lowest recorded in January in recent memory – certainly since 2011, when the Port of Brisbane any many Queensland and NSW beef processing plants were shut for long periods during due to record flooding and cyclone damage to roads and infrastructure.
All major export markets were impacted last month:
Japan – Australia's largest export customer by both volume and value – took just 10,214t.
That was down 39pc on December trade, and was 19pc below January trade last year.
In a historical milestone, Japan was the only export customer to break 10,000t for the month.
The United States took just 6757t of Australian beef, with west coast ports evidently still heavily impacted by earlier logistics blockages. The figure was less than half of December's trade (15,277t), but only about 4pc behind January last year, which was itself an unusually low figure.
South Korea was less impacted than most, responsible for 9288t of Australian chilled and frozen beef in January – partly due to its greater reliance on grainfed, and partly because January tariffs have again reverted to lower rates, after Australia triggered Korea's Safeguard provision in November last year. Trade was back 39pc from a high December figure of 15,181t, but up 10pc on January last year.
Despite normal high demand leading up to Chinese New Year (celebrated yesterday), Australia's January beef exports to China reached just 8780t, down 36pc from December, but only 5pc behind January figures last year. With few international visitors arriving in China for the 2022 Winter Olympics this month, food service and hospitality trade volume has shown little signs of a spike in beef trade into China.
Among secondary export markets, volumes remained particularly light last month.
Indonesia took 1540t of mostly frozen beef in January. Less than half the volume of trade seen this time last year.
The ten countries making up the Middle East region accounted for 1118t of Aussie beef – less than half the trade seen in December, and 45pc behind January last year.
In the absence of active Free Trade Agreements until at least later this year, the European Union/United Kingdom region remained remarkably subdued in January.
Total volume shipped to the UK reached just 40 tonnes, while the EU blok accounted for just 440t, down 18pc on January last year, and only a fraction of the typical trade seen a year or two earlier.
The trade is hopeful that all that will change, once FTA's with both the UK (due to come into force later this year) and the EU (yet to be finalised) are bought into force.
11pc rise in exports forecast for 2022
In response to a forecast 11pc increase in cattle slaughter this year as the Australian beef industry's herd rebuild gathers momentum, Meat & Livestock Australia's 2022 beef industry projections issued yesterday anticipates beef exports to rise this year by 11pc, or almost 100,000t, from 887,679t shipped weight exported last year to around one million tonnes this year.
Record high carcase weights anticipated this year will also contribute to increased availability for export. MLA anticipates average adult cattle carcase weights to hit 311kg this year, driven by greater reliance on grainfeeding and fewer females being killed. This figure is up from 283kg back in the middle of the drought in 2019, when cow slaughter hit extreme levels – a rise of 28kg or 9pc since then.
Export beef volume is expected to grow further in 2023, to around 1.14 million tonnes, before hitting 1.24mt the year after that. That would represent a 35pc increase in volume between the 35-year low seen in 2021, and 2024.