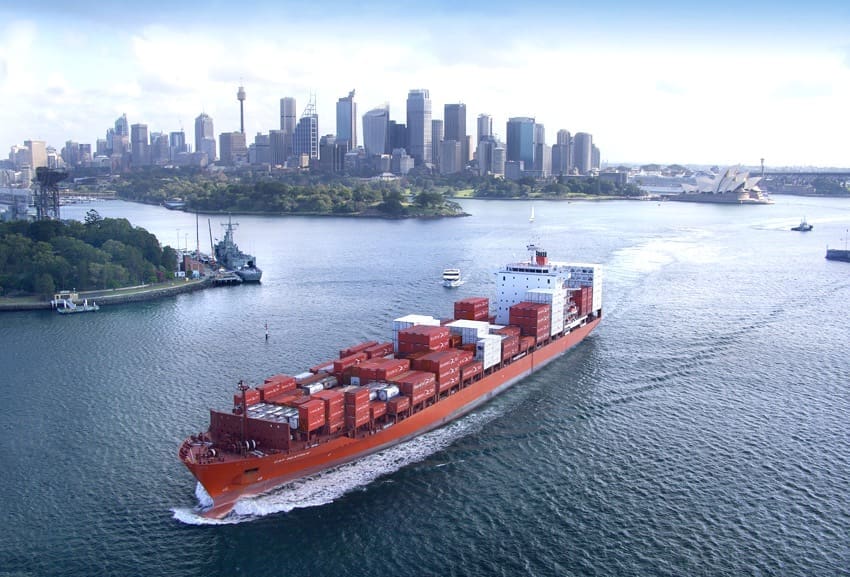 AUSTRALIA'S full 2021 calendar year beef exports have fallen well short of 900,000 tonnes – their lowest level in at least 18 years – as the accumulated effect of herd rebuilding after earlier continental scale drought took full effect.
The effect was intensified further by good to excellent seasonal conditions across most cattle areas of Australia, motivating beef producers to hold as many cattle as possible for rebuilding purposes.
Volumes to all markets for the 12 months to the end of December reached 887,679 tonnes, down more than 150,000t or 15pc from an already-declining corresponding period a year earlier.
At their peak during the 2018-19 years when drought-driven herd liquidation was in full swing, exports topped 1.25 million tonnes in successive years.
However the worst of the cycle is now behind us, with Meat & Livestock Australia's most recent forecast anticipating a 173,000t rise in shipped weight export volume this year, to around 1.06 million tonnes, before a return to more normal levels of 1.14 million tonnes in 2023.
More recent forecasts will be provided in MLA's upcoming 2022 full-year projections due to be delivered later this month.
All major and emerging export customers were impacted by Australia's supply-side challenges last year, however trade access, through both direct and indirect barriers as well as political tensions, also played a part.
For Australian exports, Korea remained a strong, reliable market, while Japan continues to purchase the most Australian beef when measured by both volume and value.
Japan finished the year accounting for 233,818t 0f Australian chilled and frozen beef – down 36,000t from an already low level the year before, reaching its lowest volume since the Japan market liberalisation process started in the early 1990s.
Trade to the United States was also severely impacted last year, partly in response to the dramatic decline in cull-cow female slaughter due to herd rebuilding, impacting supply of manufacturing beef.
US volume last year to east and west coast ports reached just 145,263t – down 31pc on the year before and about half the volumes seen just a few years earlier when Australian production was at record highs.
South Korea continued to perform strongly and steadily as an export customer, albeit tailing off dramatically during November following the triggering of the Korean Safeguard tariff, kicking import duties sharply higher for the remainder of the calendar year. Total volume last year reached 165,053t, up marginally on the year before.
After three years of rampant growth since 2017, beef trade with China continued to soften last year, due to a range of political and regulatory factors. Limitations on access for both chilled and frozen Australian beef from a range of large Australian suppliers continued to hamper trade potential, with no sign of suspended licences being re-activated.
Australia's total beef trade with China last year totalled 148,357t, down about 25pc on the previous year, and a dramatic 51pc decline on the previous 2019 year, when the market accepted more than 300,000t of Australian beef. About than 82pc of all exports last year were in frozen form.
The increasing demand for protein from China has resulted in other global beef export suppliers shifting their focus towards this market during 2021  – particularly the US and South America – to capitalise on Australia's constrained production and ongoing trade tensions. In recent times, China has approved more countries for importation as it attempts to diversify its supply channels in the wake of Argentine export controls and Brazilian cases of BSE, altering the beef landscape significantly.
Smaller and emerging export markets also saw impact from Australia's reduced supply capacity last year, together with other influences such as the UK's departure from the European Union.
While far more significant as an offal market than muscle meat, Indonesia last year accounted for 45,178t of Australian frozen and chilled beef cuts and trim, down about 5pc on trade the year before.
The combined Middle East region, including Saudi, Qatar, Abu Dhabi, Dubai, Bahrain, Yemen and Jordan took just over 30,000t of Aussie beef, virtually the same as the year before. Cheaper supplies out of South America have made it difficult for Australia to complete in the price-sensitive Middle Eastern market.
Once a significant market for high-value Australian beef, the European Union and UK markets continued to slide in importance during 2021 – a position unlikely to change until Free Trade Agreements are brought into action, likely some time later this year.
The UK last year took just over 1000t of Australian beef, while the remaining EU countries accounted for 7769t. The UK trade was down about 40pc on the previous year, while the EU volume was down by 9pc, but this did not reflect the much larger volume of trade seen in prior years. In 2019, for example, the EU imported almost 14,000t of mostly chilled Australian beef, and the UK more than 3600t.
Important secondary markets last year included the Philippines, 26,700t