Beef Central publishes an occasional summary of appointments, departures and achievements occurring across the red meat and livestock supply chain.
Send details for entries to admin@beefcentral.com
Sudden departure for JBS senior executive
New Farm Assurance roles at JBS
Board, executive changes for AA Co
New GM for RCS
Interim CEO role for Hancock Ag
New Network GM role at AuctionsPlus for Paul Holm
Stock financier Legacy Livestock grows network
Agency industry stalwart Malcolm Hunt hangs up boots
Life memberships bestowed by ALPAA
Beef Australia's new cohort of Next Gen leaders
World animal health visit a first for Australia
Sudden departure for JBS senior executive
JBS Australia's chief operating officer for the company's Northern Division has left the company unexpectedly.
Anthony Pratt ran the northern processing and feedlot businesses for JBS, including beef processing plants at Dinmore, Beef City, Rockhampton and Townsville in Queensland, plus the Riverina Beef grainfed plant in NSW. He also had oversight of JBS's vast feedlot operations covering some 140,000 head across Beef City, Prime City, Caroona, Yambinya and Riverina, and the JBS Carriers transport division.
Regarded as a strategic thinker and excellent communicator, Mr Pratt's sudden departure has taken some onlookers in the industry by surprise.
He spent 17 years with JBS, rising through the meat trading ranks to become general manager of beef sales Australia, and general manager of JBS's trading division, Swift and Co Trade Group, before becoming COO of JBS Australia's Northern Operations in October 2012.
He reported directly to JBS Australia chief executive officer Brent Eastwood, who will now assume the COO responsibilities for the Northern Division, with the senior leadership team reporting to him for the immediate future.
Mr Eastwood said he looked forward to working with the experienced Northern Division Leadership team, and its customers and suppliers to deliver on the JBS mission.
"We appreciate Anthony's energy and dedication to JBS over his many years with the organisation, and we wish him the very best for the future," Mr Eastwood said.
New Farm Assurance roles at JBS
In other JBS staff movements, JBS Southern division baased out of Brooklyn, VIC has appointed Aimee Bolton as Farm Assurance & Supply Chain Manager and Jess Brogden as Farm Assurance Co-Ordinator. Both will work closely with JBS Southern's massive Great Southern grassfed farm assured program.
Ms Bolton fills the important producer interface role previous occupied by Mark Inglis. She comes to JBS with considerable experience, most recently across various roles for major processors NH Foods and Teys Australia in Queensland. She has experience from an operational level with a strong emphasis on MSA grading, through to livestock procurement and supply chain optimisation.
Much of her passion for the red meat industry comes from her background in stud cattle as well as her commitment and involvement with the Australian Intercollegiate Meat Judging Program.
Ms Bolton continues to remain heavily involved in the stud cattle industry, regularly officiating in the judging ring at Royal Shows across Australia.
"The JBS Farm Assurance program is one that I can confidently say is admired across the entire industry – it truly stands on a pedestal of its own," she said. "In 2023 the JBS Farm Assurance program will celebrate ten years, and I am stoked to be on board and see where we can take the program in the next decade."
Jess Brogden brings to JBS a wealth of experience across southern pasture production systems. She has spent the past few years working on various industry R&D programs through an MLA internship.
She spent time managing a sheep property in VIC, and before this as a technical assistant for a large QLD/NT cattle breeding operation. She is well-versed in driving efficiencies in pasture utilisation and seeing suppliers optimise their production performance.
Jess said she was "excited to work with passionate producers to better understand their systems and how we can collaborate to value add to their performance in the JBS Farm Assurance program."
Board, executive changes for AA Co
There have been changes to the construct of the Australian Agricultural Co's board, following the advances in shareholding by major investor, British billionaire Joe Lewis, whose Tavistock stake in the company recently went past 50pc (see earlier story).
Long-standing boardmember Tom Keene, the former managing director of Graincorp, who spent 11 years on the board, has stepped down. His replacement is Sarah Gentry, vice president of Mr Lewis' Tavistock Group, who manages the group's investments in the food, agriculture, health and technology sectors. She has experience in finance, operations, investments and marketing. Ms Gentry holds bachelor's degrees in economics and commerce from the University of Queensland.
Her appointment brings to three the number of Tavistock appointments on the AA Co board, alongside Dr Shehan Dissanayake, who joined in 2012, and former Tavistock executive Neil Reisman, who was appointed in 2016.
Tavistock now holds 50.07pc of AA Co after buying 5.85 million additional shares in September. The company received Foreign Investment Review Board approval for the purchase.
New AACo CFO
Meanwhile AA Co has a new chief financial officer, following the appointment of former Virgin Australia airports, property and procurement general manager, Glen Steedman. He takes up his new role in January.
A chartered accountant by trade, Mr Steedman has previously spent time as CFO and chief commercial officer with the Pacific National rail freight business, and was vice president of global financial reporting at commercial property and investment group, Lend Lease.
He replaces Nigel Simonsz, who was appointed four years ago as AA Co's CFO by Hugh Killen.
New GM for RCS
Farm advisory and training services provider Resource Consulting Services (RCS) has a new general manager, following the appointment of Trevor Crook to the position.
Mr Crook started in his new role on 1 November, based in Yeppoon.
He has an agricultural science degree, grew up on a mixed cropping and grazing property in Queensland and has worked extensively in sugar and horticulture at production and corporate levels.
He is leaving a job with Mulgowie Farming Co., a corporate integrated horticulture business, to pursue his passion for people development in agriculture. Mr Crook brings extensive management and technical skills and experience to RCS.
His appointment allows former general manager Adam Curcio to focus solely on RCS's business development opportunities.
Initially a consulting company based in the Northern Territory in the 1980s, RCS moved into training and peer development programs to complement its consulting activities. The core business now consists of providing education, professional advice and elite professional development via a range of services and programs on how to best manage people, land, production systems and business to family business, corporate agriculture, indigenous agriculture, landcare and regional bodies and students.
Interim CEO role for Hancock Ag
Former Northern Territory Chief Minister Adam Giles has returned to Gina Rinehart's Hancock Agriculture and S. Kidman and Co businesses as interim chief executive officer, following the recent departure of John McKillop.
Mr Giles was NT chief minister from 2013 to 2016 before joining Hancock in a corporate relations role, and more recently as a consultant to the company.
Hancock Agriculture's board and executive welcomed him rejoining the management team's commitment to the beef business and its strong focus on employee safety, innovation and animal welfare standards.
Mr McKillop, the current chairman of the Red Meat Advisory Council, stepped down last month after a year in the Hancock role.
New Network GM role at AuctionsPlus for Paul Holm
Career livestock agent Paul Holm has started in a newly created role as Network General Manager with AuctionsPlus.
Mr Holm has more than 20 years of agency experience all over Australia, with his most recent role being the Livestock Manager QLD/NT for Elders. He said he looked forward to being able to use his many years of agency experience to work closely with agents to get the most out of the digital trading platform.
"We want to improve the platform and the experience for our core business partners, the selling agents and their producer client-base," he said. "AuctionsPlus has been through a busy expansion phase during the COVID period. The next phase is to consolidate that growth, including providing extra resources where needed, to respond to agents' needs."
Elders has recently advertised via Beef Central for a replacement for Mr Holm in the QLD/NT Livestock Manager's role. Applications close 18 November.
Stock financier Legacy Livestock grows network
Just four months into its operational life, new stock finance provider Legacy Livestock has made a series of appointments to grow its network and operations across Australia.
Under the leadership of CEO Richard Brimblecombe, Legacy Livestock has this week announced a series of appointments of personnel with deep understanding of the livestock sector. The executive team now includes:
Sophia Benedetti, Chief Financial and Risk Officer: Sophia has more than 20 years' experience in the finance sector, spending more than half of her career spent at Wesfarmers. Originally from South Africa, Sophia holds an Honours in Finance from the University of Cape Town and is a graduate of the Australian Institute of Company Directors.
Andrew Moyes, Head of Credit: Andrew has spent the last half of his 34-year career specialising in agribusiness with NAB and StockCo. He also understands livestock from a producer's perspective, owning and operating a beef cattle property in Northern NSW.
Nick Davison, Head of Sales: Nick has spent the last 15 years in a similar role with NAB Agribusiness. He has a strong understanding of the opportunities and risks facing the livestock sector.
Dean Coddington, Regional Manager for SA, NSW and Western VIC: As a regional SA local, Dean holds an existing understanding of the unique needs of the region, which he pairs with over a decade of sales experience in the ag sector to provide tailored, considered solutions.
Abbey Britt-Keen, Senior Business Analyst: Abbey previously worked as a business analyst with North Australian Pastoral Co and StockCo servicing clients across Northern NSW and Queensland. She is set to combine her rural ties with her industry experience
Paula Hilliard, Client Service Manager: Paula brings 25 years of banking and customer service experience to the team. After owning and operating several small businesses, she returned to finance and specialised in agribusiness banking, most recently as a senior agribusiness manager with one of the Big Four banks, working with both pre and post-farm gate clients
Agency industry stalwart Malcolm Hunt hangs up boots
Long-standing agency industry name and Elders senior manager Malcolm Hunt retired from the company last month to devote more time to family and other pursuits.
Mr Hunt, whose most recent role was as Elders executive general manager national & Victoria/Riverina, leaves an admirable legacy after serving the agribusiness sector since 1979. He has worked with Elders for more than thirty years, and also served on the boards of AWEX, Livestock Markets Ltd in SA and AWH Ltd.
Mr Hunt commenced his career in 1979 as a trainee at Australian Estates in Melbourne and says he fondly remembers working with woolgrowers and pastoralists throughout Victoria, NSW, South Australia and Tasmania.
"I have had the opportunity to work with many wonderful people, staff and clients, in this great Australian industry. I consider it a privilege to have been able to play a part in Elders' resurgence over this past decade," he said.
In a statement, Elders managing director Mark Allison said Mr Hunt was instrumental in the turnaround of Elders through the implementation of the company's Eight Point Plan strategies.
"Under Malcolm's leadership in the zones and the network, Elders has achieved extraordinary growth and welcomed many new talented people into the business," Mr Allison said.
"He rightly occupies a statesman-like leadership position within Elders and the industry more broadly. He is not only a colleague, but a part of the Elders family, who has made a significant contribution to us for many years."
Life memberships bestowed by ALPAA
Two livestock industry stakeholders who made enormous contributions to the industry in different ways received life membership of the Australian Livestock & Property Agents Association recently.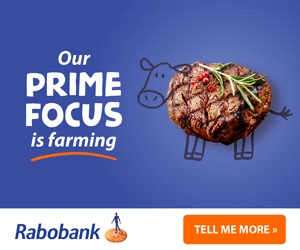 Stock transport identity Gordon Martin was honoured with Life Membership at the association's annual meeting, saluting him for being a staunch, loyal, generous and unstinting contributor to the Association on a personal, corporate and industry level.
Mr Martin's support of the Young Auctioneer Competitions since their inception in 1989 in both New South Wales and Queensland was recognised. Martins Stock Haulage provided free livestock transport services in the first year of the competition, becoming an ALPA Platinum Sponsor and big supporter of ALPA Young Auctioneer Dinners in NSW and Queensland.
Also honoured with life membership on the same occasion was Gary Dick, former chief executive of AuctionsPlus. Mr Dick was recognised for his instrumental role in bringing together all entities in establishing the ALPA.
Inaugural ALPA president Dick Cameron and former president and current boardmember Peter Homann said that Gary had done an amazing amount of work behind the scenes to get all parties on board. Through his leadership at AuctionsPlus, he always had the interests of stock and station agents at heart, such that only agents could use the platform as selling agents.
ALPA is the peak industry body representing more than 1200 livestock and property agency businesses across Australia.
Beef Australia's new cohort of Next Gen leaders
With planning well underway for the Beef 2024 event, the organisation has introduced its new cohort of Next Gen committee members, pathing the way for the industry's up and coming leaders.
Beef Australia CEO Simon Irwin said the Beef Australia Next Gen program, led by the committee, plays an integral part in supporting the Beef Australia event and wider industry.
"At its core, the program aims to help shape the future leaders of the beef community through supporting and educating the next generation – the future of our industry," Mr Irwin said.
"In a time where we're seeing a real skills shortage across the industry, it's more important than ever for the organisation to have a focus on supporting and highlighting pathways to employment amongst our next gen audience, but also within our schools' program.
The Next Gen committee, lead by chair Chloe Gould, will play a large role is steering the activity that supports this focus. The Next Gen committee will also be tasked with providing guidance on how Beef 2024 can ensure the industry's next generation of leaders and senior high school students are walking away from Beef 2024 with new contacts and potential job prospects.
The 2024 Next Gen Committee includes:
Chloe Gould (Chair), H.W Greenham
Georgia Dale, Black Box Co
Harris Thompson, Venturon Livestock
Callan Daley, MEQ Probe
Hugh Dawson, Marcus Oldham
Kate Pini, Suncorp Bank
Jordan Watson, Cultivate Agri Partnerships
Adelaide McDonald, Beef Australia Director
Next Gen Committee chair Chloe Gould said she was looking forward to seeing what the new committee delivered in the lead-up to the 2024 event.
"Over the next 18 months, we will work as a committee to deliver a program of events designed to inspire and empower the next generation of future industry leaders," she said.
"The success of the Next Gen Program is about getting the right people around the table – with committee members bringing a diverse knowledge base, skillsets, and perspectives, while sharing a common passion for the Beef Industry.
"It's about having impact on the younger generation; bridging the gap with those school students making decisions about their career direction, whilst creating opportunities for the next generation to continue to develop a strong network of connections and knowledge allowing them to progress and leverage their careers in the beef industry.
World animal health visit a first for Australia
World Organisation for Animal Health Director General, Dr Monique Éloit is visiting Australia for the first time this week.
Australian Chief Veterinary Officer Dr Mark Schipp said the importance of the visit was not to be understated, as WOAH (formerly known as the OIE) sets international animal health and welfare standards ensuring safe trade of animals and animal products and bettering public health across the globe.
"Australia has been a part of WOAH since 1925 and we are a strong contributor to WOAH processes and the development of global animal health standards," Dr Schipp said. "This work benefits not only Australia but the global community, as WOAH coordinates global disease control initiatives.
"WOAH also endorses official disease status for six diseases, which are recognised by the World Trade Organization. Australia's free status for all these six key diseases is critical for our trade interests.
"We warmly welcome Dr Éloit to Australia, and we're looking forward to the opportunity to engage in person on the many aspects of animal health and welfare that our government and stakeholders are involved with."
Dr Éloit said she was keen to see first-hand the work that Australia was doing in veterinary public health and making the One Health approach a reality in the field.
"Global health requires that all sectors –animal, human and environmental– work together in a One Health approach, and Australia is fiercely committed to our mission of creating a healthier, more sustainable future for all," she said.
Dr Éloit will meet with representatives from both government and non-government organisations during her stay, including Minister for Agriculture Murray Watt, Animal Health Australia, CSIRO, the Australian Centre for International Agricultural Research, DFAT's Indo-Pacific Centre for Health Security Team and leaders from the department.