GINA Rinehart's Hancock Agriculture and Kidman & Co has lost its second chief executive in 12 months, following the resignation this week of John McKillop.
Mr McKillop started in the job almost exactly a year ago, following the equally sudden and dramatic departure of his predecessor, David Larkin in July 2021.
He officially departs the business on Monday, electing not to extend beyond his initial 12-month probation period.
Mr McKillop's responsibilities covered both Hancock Agriculture and Kidman & Co operations.
He recently commenced his second two-year term as chairman of the industry's Red Meat Advisory Council.
Reasons for the hasty departure have not been made clear, but Beef Central has asked Hancock Ag for a statement. Industry observers suggest the role is challenging, for a number of reasons, especially in the separation of board and operations management responsibilities.
Early names thrown into the ring as possible replacements for Mr McKillop include Hugh Killen, recently departed as managing director and CEO of the Australian Agricultural Co.
Mr McKillop has had a diverse beef industry career covering senior positions in pastoral operations and land development in both beef and sheep, export beef sales and brand program development.
He spent an early part of his career as chief operating officer for Stanbroke Pastoral Co, before heading Elders' export beef sales division, including the early pioneering of Wagyu brands in the Japanese market.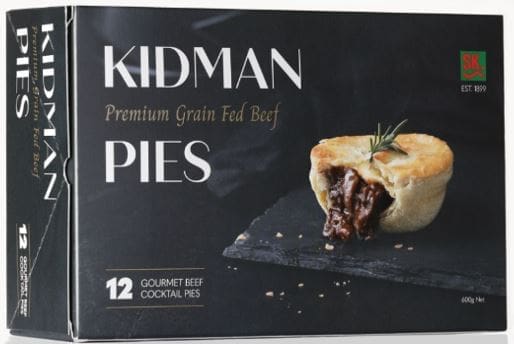 Later he took senior executive roles for foreign owners including as managing director of Clyde Agriculture and chief executive officer of Hassad Australia. He became independent chairman of RMAC in November 2020 and sits on multiple boards for agribusiness companies ranging from innovative technology start-ups like Black Box. He also acted as chairman of property service provider, LAWD but sold down his interest last year and no longer sits on the board.
In a Hancock statement issued at the time of his appointment, Mr McKillop said he had watched the rapid expansion of the Hancock/Kidman business, together with the important improvements in animal welfare and environmental management undertaken by the company.
"What has been achieved is truly outstanding. I am looking forward to working with a chairman and boards that are focused on further growth, who are active with innovation and continuing with industry leading standards in employee safety and animal welfare," he said.
Hancock and Kidman have recently re-aligned their northern property portfolios, with a string of Kimberley and Northern Territory holdings put to market last year.
At the same time, the company continues to expand its Wagyu breeding, backgrounding and feeding business across more temperate regions of Australia. The company has recently vertically integrated into new ventures including value-added beef products such as Kidman Pies.
In the statement issued at the time of Mr McKillop's appointment, Hancock chief executive Garry Korte said he had been charged with making the company's agricultural division the leading agricultural business in the country.
"We have made a head start, changing cattle care culture at Hancock, so that all our staff appreciate that, 'happy healthy cattle are the best cattle'," Mr Korte said.