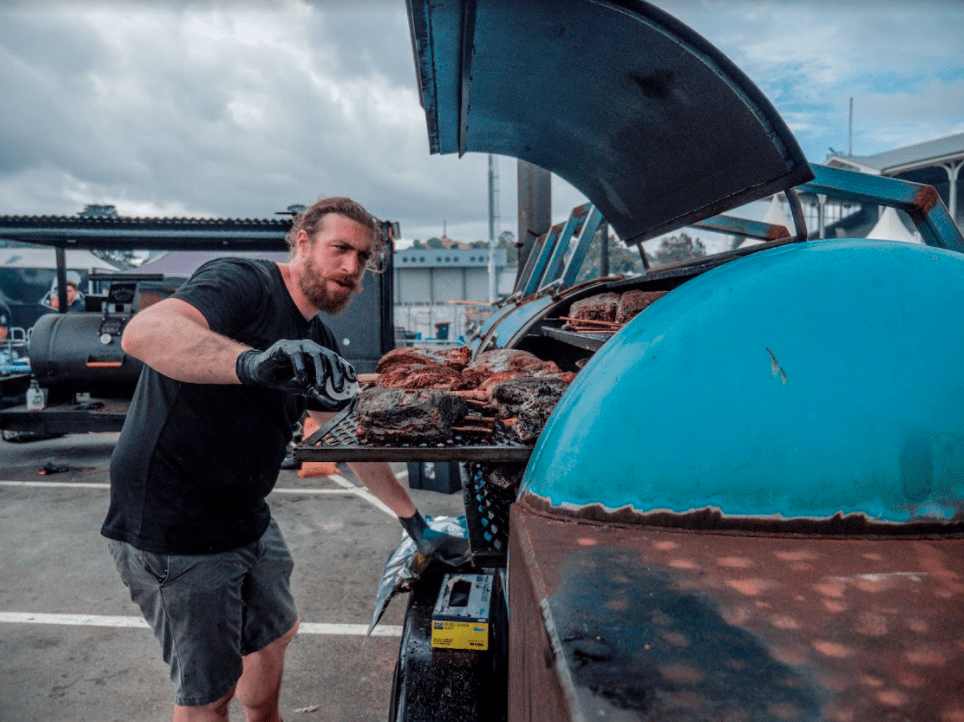 THE low and slow barbecue phenomenon has taken Australia and New Zealand by storm in recent years, reflected in the huge popularity of the MeatStock festivals which have been held in Sydney, Melbourne and Auckland since 2015.
Now the event is breaking out of the capital cities and heading to the regions for the first time, with Toowoomba to host its own MeatStock festival in April.
MeatStock Festivals are the brainchild of Jay Beaumont, who is also a co-founder of the Australasian Barbecue Alliance, which oversees official barbecue competitions across Australia and New Zealand and hosts a popular Facebook community with more than 100,000 members.
As a guide to how popular American-style barbecuing has become, a recent video Jay posted to Facebook with a beef shin cooking demonstration has attracted more than 36 million views.
He told Beef Central this week that he first encountered low and slow style barbecue while visiting America almost a decade ago and was instantly won over.
"I was a 30-year-old man in America trying this meat that blew my mind, and I thought to myself, how could I possibly be this old and haven't even tried this stuff before?"
That experience ignited a passion that he concedes "is now out of control".
Upon his return to Australia, he organised a small American style barbecue competition in Port Macquarie, which attracted 20 teams.
That led to the first full-blown MeatStock festival in Sydney in 2015. The events are now recognised as Australia's biggest barbecue festivals, offering two-day celebrations of slow smoked barbecue with live music and entertainment.
Teams compete in a range of competitions including low and slow barbecue and butcher wars.
For the first time ever, the Toowoomba event will also feature a brand new competition, the Australian Boning Wars, in which the skillful boners from throughout the region will compete to break down beef hindquarters live on stage.
Mr Beaumont said several teams have already signed up and registrations are still being welcomed from teams eager to compete.
The festival also includes camping, a car and ute show, strong man and strong woman competitions and live music featuring some of the most popular current and up-and-coming country music acts in Australia, including Lee Kernaghan, the Wolfe Brothers, Kasey Barnes and Brad Cox.
A 'spiritual experience'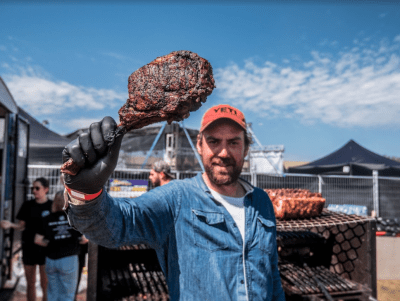 To borrow from an ecclesiastical aphorism, if low and slow barbecue is a religion, MeatStock festivals are high church.
As someone who has experienced the wave of popularity in Australia first-hand, Jay Beaumont marvels at how far the low and slow culture has come in a relatively short time.
"Even going back six years ago, for example, you couldn't buy brisket, you couldn't buy proper pork ribs, you couldn't buy beef ribs," he said.
"Even if you went in and asked your butcher for a brisket, they would give you a rolled brisket, they wouldn't even know what to give you.
"It is pretty rare now that you walk into a butcher shop and you ask for a brisket and they wouldn't know what it is.
"So all of those low and slow cuts have become popular, it really has just taken off and ballooned.
"Everyone has bought themselves an offset smoker or some sort of bullet smoker and are getting into barbecue and they're trying to cook tomahawk steaks, and that just wasn't even a thing six years ago."
After starting out with American mainstays like pulled pork, beef brisket and ribs, Australians are also now developing a distinct style and flavour of their own.
"People here are doing things now that they don't do in the States, like lamb shoulders, racks of lamb and things like that, and using that smoked low and slow method to put a lot of flavour into the meat.
"That is something we kind of miss cooking on gas grills, we miss that smokiness to the meat, and that is what you get by using a wood smoker or offset smoker or grill.
"Whatever you want to use but you get that smoke into the meat and cooking with a live fire or cooking with fire, I think that is really the underlying transformation which imparts a whole lot more flavour into the meat."
Butcher revival
Mr Beaumont believes the popularity of low and slow barbecuing has also played a role in helping to bridge a disconnect that has previously existed between the meat industry and the consumer.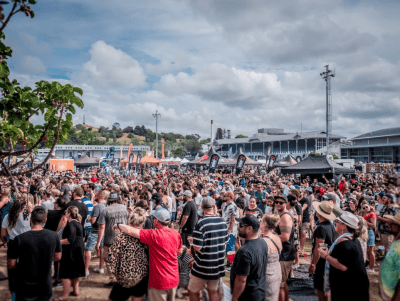 "People just started to think that meat comes from Coles and it is packaged and that is the end of it, and we saw a big death of independent butcheries in this country, we probably lost half of our independent butchers," he said.
"But in the last five years I think there has been this revival of people wanting a better relationship with their butcher.
"People who want to go and get better cuts and they want to cook for their family at home, and that is kind of what the butcher wars are really about, about promoting those independent butchers and showcasing what they do on a daily basis for consumers."
Dealing with rising meat prices
Asked how the rising cost of meat at retail was impacting recreational barbecue enthusiasts, Mr Beaumont said it was something people simply had to deal with.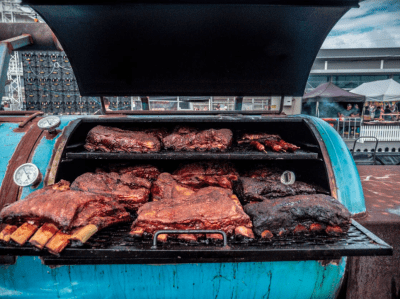 "It is just one of those things, it is a commodity, and if they can get more for it overseas they will get more overseas, if they can sell it here for more they will sell it here for more.
"It is also just the popularity of certain cuts.
"But the good thing about low and slow is, you are working with generally speaking the cheaper cuts, and for me it still represents good value.
"If you were going to buy a lamb shoulder and make pulled lamb, it is still cheaper than lamb cutlets and you still get a bit more bang for buck, but the prices have dramatically gone up for all of those cuts."
MeatStock Toowoomba will be held at the Toowoomba Showgrounds on April 8 and 9, 2022
Tickets still for available and can be accessed here
MeatStock festivals are also coming up in Melbourne on March 26-27 and in Sydney from May 6-8. Dates for Auckland in 2022 are yet to be announced – for more information see the MeatStock website here
For details on the Boning Wars competition and how to enter click here
RELATED ARTICLES