QUEENSLAND grainfed beef supply chain manager and custom-feeder, Smithfield Cattle Co has expanded its lotfeeding operations with the purchase of the Sapphire feedlot near Goondiwindi.
No price was disclosed, having been a private transaction, but the Sapphire feedlot and surrounding property was listed earlier by agents at $9.2 million.
Settlement was finalised on Friday.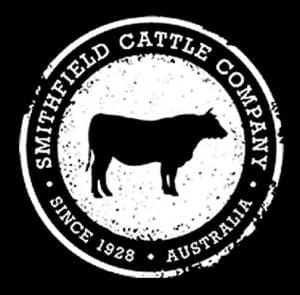 Smithfield already operates the 20,000 head capacity feedlot of the same name near Proston in Queensland's South Burnett district. See Beef Central's earlier Top 25 Lotfeeders feature for more details.
The 6000 head SCU Sapphire yard has capacity to grow to 8700 head with further development. It will be managed out of Smithfield, with a local operations manager and staff to be appointed.
Smithfield plans to relocate some of its existing Woolworths supply contract cattle from the Proston yard down to Goondiwindi, where local breed type will be well-suited to the Woolworths spec.
The Sapphire property covers about 1750ha of country, about 500ha of which is irrigated for forage or grain production, 1000ha for dryland farming and the balance grassed for backgrounding purposes.
The irrigation development includes storage and channels, serviced by a 565ML allocation via river frontage to the Dumaresq River, with additional water harvesting limit of 405ML. The development includes a lateral move irrigator and underground mains, as well as providing ample supply for feedlot stock water.
Sapphire was placed on the market about 18 months ago by its developers, the Gibbs family, who grew grain on Sapphire and a second nearby family property, Murragoran.
The Gibbs family originally offered Sapphire/Murragoran as part of a larger aggregation also including Hollymount and Mt Driven, near St George, which were bought separately in March last year by Chinese interests for $41 million (see earlier report).
Smithfield Cattle Co spokesman Jason Shearer-Smith said the company had been looking for some time for a second site to either build a greenfield feedlot on, or to buy a smaller existing feedlot with capacity to expand.
"The challenge with buying a bare property is that there is basically a two-year lag before you start filling the new pens and start generating an operating cash flow," he said.
"This way, we have cash flow from day one."
Mr Shearer-Smith said the intention was to eventually expand Sapphire out to its full licensed capacity. Some additional infrastructure improvements will also be made in areas like grain handling. Currently the ration is based on dry-rolled white grains.
Busy year for feedlot sales
The Sapphire sale marks a 12-month period of remarkably busy feedlot sales across eastern Australia, after a number of years when there was little or no real buyer interest in feedlot infrastructure.
Milestone feedlot sales achieved last year included
Opal Creek feedlot, Cecil Plains, QLD (Constructed for 5866 SCU, licensed for 30,000 head) bought by Australian Country Choice
The Mount feedlot, Forbes NSW (4000 head capacity) bought by Chinese buyer, ABL Red Meat
Myola feedlot, North Star NSW (licensed and built for 20,000 SCU) bought by Bindaree Beef
Gerang feedlot, Gerang Gerung VIC (constructed to 3000 head, licensed for 4999 head).
Nooroomba feedlot, Maidenwell QLD (developed for 5250SCU, licensed for 9000SCU) currently under contract.
Click here to access Beef Central's recent property sales results listings, using the word 'feedlot' in the search function, to learn more.
There have been several key drivers of recent surge in buying interest, market watchers suggest.
For starters, feedlots have been extremely profitable over the past two very dry years, and secondly, stakeholders are realising just how fundamental a feedlot option is in the whole beef supply chain.
"You've got to buy a lot of land to turn off 5000 or 10,000 head of cattle each year off grass," a feedlot contact said. "The feedlot option allows that to happen at a lot more cost-effective purchase price, and guarantees to do it every year."
"But feedlots, fundamentally, were quite cheap to buy up until the past year or so. There was very little buyer demand, and those that did sell were very attractively priced," the contact said.