CHINESE interests have purchased Twynam Pastoral Co's The Mount feedlot west of Forbes in central NSW, in another significant recent feedlot sale transaction.
New owner is ABL Red Meat, an Australian-registered company representing a Chinese meat importer and wholesaler making its first investment in the beef supply chain in Australia.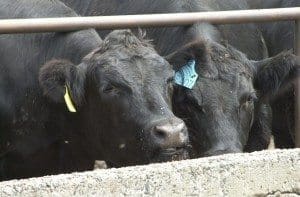 ABL has an established supply relationship with niche Australian beef exporter, Kenny's Creek, and it plans to expand on this arrangement with the purchase of The Mount, plus possible future acquisitions.
The sale of The Mount follows yesterday's announcement (click here) that Coles northern beef supplier Australian Country Choice has completed negotiations to buy the Opal Creek feedlot near Cecil Plains on Queensland's Darling Downs, for a figure said to be around $6 million.
ACC plans to redevelop Opal Creek into a 30,000 head capacity yard over the next nine months.
Twynam has operated The Mount feedlot for the past 15 years or more, as part of an integrated cattle breeding, growing and finishing operation scattered across NSW. Up to 2005 the company also owned the Gunnee feedlot further north near Delungra, now operated as a joint venture between Mort & Co and Sundown Pastoral Co. That sale supposedly made around $10.6 million.
Twynam has progressively sold-down a number of its larger NSW pastoral assets over the past ten years, leaving The Mount surplus to requirements. The company still operates Jemalong Station near Forbes plus smaller grazing assets near Hillston and Goulburn.
It has used the 4000 head feedlot facility at The Mount to feed company-bred Angus cattle, as well as providing custom feeding services for clients. Industry veteran Peter Paradice has been managing the facility in a custodial role recently.
Twynam has also fed lambs at the site during different times in the past.
Records show that The Mount has been on the market since 2011. A news item published in The Australian when it first came on the market suggested a price of $3.5 to $4 million, including some stock. Macquarie Pastoral Group at one time showed interest, Beef Central understands.
No price was disclosed in the current sale of the holding, negotiated through Ray White Rural's Bruce Gunning.
Kenny's Creek Angus Beef principal, Sam Burton Taylor, who has supplied ABL with Australian export beef since 2013, is acting in an advisory capacity over the purchase of the feedlot, and future plans.
Kenny's Creek supplies ABL using a service kill at China-licensed Northern Cooperative Meat Co at Casino. The business relationship was first struck through a chance meeting at the FHC food trade show in Shanghai in 2013.
Much of ABL's prior experience in livestock has come via the company president's prior experience in large-scale dairy company, Mengniu.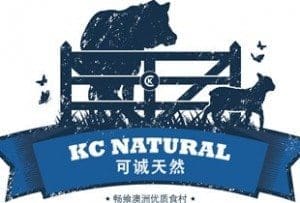 Mr Burton Taylor said the feedlot would be used for both export programs to supply ABL's Chinese requirements, as well as some domestic feeding.
He confirmed that ABL was looking at further vertical integration within the Australian beef supply chain. Despite the fact The Mount had been on the market for some years, ABL had only made an offer relatively recently, he said.
The Kenny's Creek Angus Beef brand program will not be directly integrated into the feedlot purchase at this point, but some closer alignment might occur over time.
"Suffice to say that there may be some great synergies there for both parties," Mr Burton Taylor said.
In the meantime, the supply of Kenny's Creek Angus Beef, both grassfed (KC Natural) and grainfed programs, to ABL will continue as it has up to now.
Kenny's Creek has over the past couple of years worked with its bull clientele in a progeny buy-back program, which is built into the KC Beef brand identity.
"In the past we have not always been able to compete on those younger feeder type cattle, but this program, utilising the feedlot, will allow us to do that," Mr Burton-Taylor said.
Beef Central currently carries a positions vacant ad for a Feedlot & Farm Manager position for The Mount. Peter Paradice will stay on in a consultancy role. Click here to access Jobs Central page listings to view.
Details on The Mount feedlot:
Comprising about 1400ha of backgrounding and cropping country plus the feedlot infrastructure, The Mount is well positioned in the centre of a major cattle and grain growing region in central NSW.
The yard itself comprises 20 feedlot pens, processing and hospital facilities, feed processing complex and storage, and extensive plant and equipment. Secure stock water is supplied by two bores feeding three 100,000 litre tanks, situated on an elevated site above the pens to ensure a secure, high-flow supply under all conditions. The facility has road-train access via bitumen road frontage, and includes four residences plus quarters.
About 1000ha of country has been farmed, including 300 ha of irrigation and 400 ML on-farm storage. There is also a 2000 ML general security licence on the Lachlan River.
The site's 4000 head licensed capacity allows for an annual turnover of 18,000 domestic fed cattle per year, or up to 12,000 100-day Jap ox.
The feed mill is designed to handle operations at that level of throughput, with two roller mills, each of 6 tonnes per hour capacity, and ample hay, silage, grain and bulk commodity storage.