Location: Proston, Qld
Operating capacity: 18,500 head SCU
Turnover 2014: 67,000 head
2003 Top 25 ranking: 9 (14,500 head).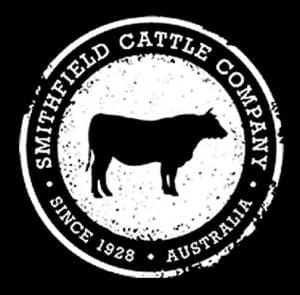 CELEBRATING its thirtieth year of continuous operations next year, Smithfield Feedlot near Proston in Queensland's South Burnett region continues to operate successfully as one of Australia's largest providers of custom-feeding services.
Owned and operated by the Smith and Shearer-Smith families, Smithfield is among the 'hardest working' feedlots in the country, with average occupancy of above 89pc over the past five years. That's about as close as a feedlot can get to full commercial capacity, given downtime for maintenance, pen cleaning and other requirements.
Patriarch Rob Smith (pictured below, with family members in the yard) started feeding a few of his own cattle at the site in 1986 as an opportunity feedlot, when the local stockfeed manufacturer asked whether he would start feeding a few for outsiders.
That sparked a development program that saw the feedlot grow in stages, reaching about 14,500 head by 2003. Management is currently reviewing prospects to expand further, with Queensland's regulatory changes, but no decisions are imminent. Now 70, Rob still works in the business on a daily basis.
While drought conditions have contributed to the high occupancy during the past two years, it is also due to a broader business strategy aimed at operating the yard as close to capacity as possible. What does change is the contributions of custom-fed and company-owned cattle, which may fluctuate to 75:25 private to custom-fed, while at the moment more than half are custom-fed cattle.
Regular, ongoing business is the secret to that high long-term occupancy. The site is one of the industry's bigger Woolworths domestic contract-holders, filling four or five B-doubles a week, averaging about 400 head.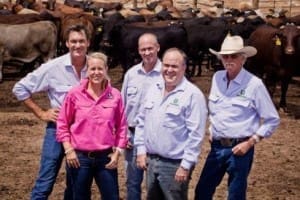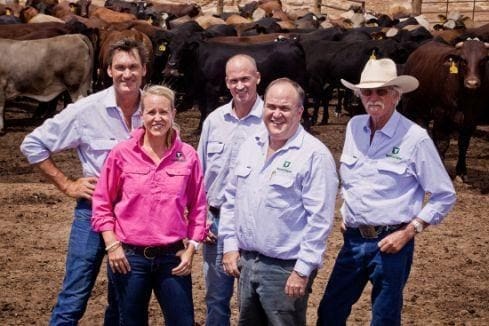 Late last year, Smithfield earned Woolworths' coveted "Supplier of the Year" award, presented before an audience of 1000 people at a glittering dinner in Sydney (click here to view Beef Central's earlier report).
For the past four years or so, since it adopted its grainfed-only strategy, export processor Kilcoy Pastoral Co has been one of the site's primary customers, both for custom-fed and company-owned cattle. But supply also takes place to most other processors performing grainfed export kills overt the yearly cycle.
The feedlot as one of only a few yards of any substance in Queensland's 'ticky' country, which is provides a competitive advantage for Smithfield. Clearing cattle can be somewhat onerous for suppliers in ticky country trying to send to feedlots in clean areas, making Smithfield, without such restrictions, a popular choice.
Today, cattle only have to be dipped once before passing through the tick-line. While the tick status is slightly less advantageous to Smithfield than it once was, the feedlot still enjoys regular custom from 'outside' suppliers, because of its location.
Years ago, Smithfield also had a reputation as a specialist in feeding higher Indicus type cattle, but principal, Jason Shearer-Smith says the proportion of crossbred and softer cattle generally across the industry, was now much higher than what it once was.
Finance big strategic advantage
One of Smithfield's distinctive features is access to comprehensive finance packages, either buying cattle for customers, or paying for the feeding and transport of cattle already owned. It is considered one of the feedlot's biggest strategic advantages, and at times up to 70pc of custom-fed cattle in the yard are subject to some form of finance, either over the feed bill, freight and/or cattle purchase.
A steamflake mill was installed in 2001, meaning feedlot infrastructure has changed little in recent times. Pen shade is being added progressively each year.
Smithfield has also had a reputation as a site for considerable industry R&D effort over the years, both private sector and industry-based. That's covered a range of subject areas, from HGP programs to feeding strategies.
The site is currently engaged in a major MLA-backed project with consultant nutritionist and vet, Dr Matt George, looking into the impact of animal acclamation, including low-stress stock handling and various feeding strategies.
This feature is brought to you by Lallemand Animal Nutrition.
Click here to return to Top 25 Lotfeeders table.
Click here to return to Top 25 Lotfeeders introductory article.