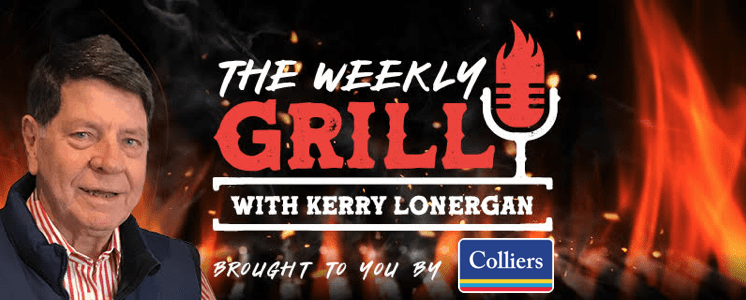 Agtech in its various forms was a constant topic of discussion among the thousands of industry stakeholders attending Beef 2021 in Rockhampton last week. Virtually every seminar and trade commercial display was showcasing technology in one form or another.
In this Beef 2021 special episode of The Weekly Grill podcasts, brought to you by Colliers Agribusiness, host Kerry Lonergan looks at some interesting agtech items making their debut at the event, and talks with producers about how they are approaching technology in their own business, barriers to adoption and related topics.
Click the link above to access, or download via your preferred podcast channel.
Click the links below to view previous episodes in this Beef 2021 podcast series:
Episode 10: Where to for the Australian cattle market? With TEM's Matt Dalgleish and a bunch of everyday cattle producers attending the event
Episode 9: Herron Todd White's Tim Lane and Colliers International's Rawdon Briggs look at where the property market is heading.
Episode 8: Saving the world with seaweed – Dr Rob Kinley from Futurefeed, the company charged with commercialising the asparagopisis red seaweed product for commercial use in methane reduction in livestock.
Our last podcast in the Beef 2021 series brought to you by Colliers International comes up tomorrow.