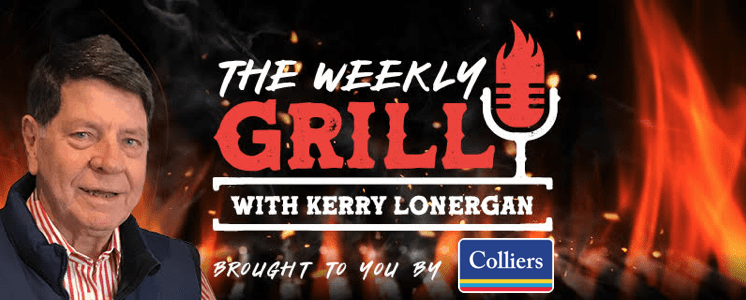 The prospects for methane reduction from seaweed additives in stockfeed surfaced at a number of seminars held during Beef 2021 this week. In this Beef 2021 special episode of The Weekly Grill from Rockhampton, brought to you by Colliers Agribusiness, host Kerry Lonergan talks with one of the presenters, Dr Rob Kinley from Futurefeed, the company charged with commercialising the aspargopisis red seaweed product for commercial use.
Trials have shown the additive, used in very small doses, can reduce emissions in feedlot cattle by 90pc.
More in our Beef 2021 special podcast series The Weekly Grill, tomorrow.
See a separate story on Beef Central about developments in the asparagopsis seaweed project.