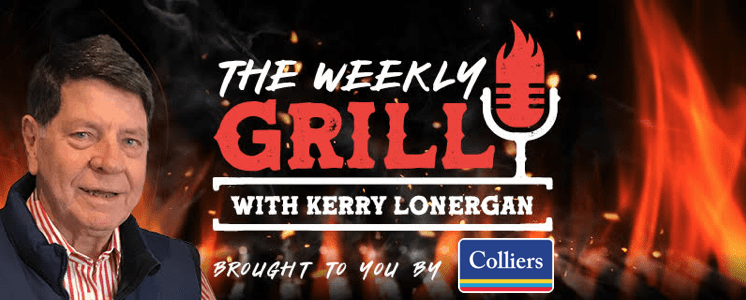 Once-in-a-lifetime cattle prices, and where they may trend over the remainder of 2021, was a constant topic of discussion among the thousands of industry stakeholders attending Beef 2021 in Rockhampton last week.
In this Beef 2021 special episode of The Weekly Grill, brought to you by Colliers Agribusiness, host Kerry Lonergan talks to Thomas Elder Markets' Matt Dalgleish and a bunch of everyday cattle producers attending the event, over where they see the slaughter and store cattle markets going in coming months. Many found it hard to envisage any storm clouds on the horizon, for the foreseeable future, with the possible exception of trade into China.
Click the links highlighted below to view previous episodes in this Beef 2021 podcast series:
Episode 9: Herron Todd White's Tim Lane and Colliers International's Rawdon Briggs look at where the property market is heading.
Episode 8: Saving the world with seaweed – Dr Rob Kinley from Futurefeed, the company charged with commercialising the asparagopisis red seaweed product for commercial use in methane reduction in livestock.
Click the link at top of page to listen to the latest podcast, or access to download via your preferred podcast channel.
More episodes from Beef 2021 in coming days.