A RECORD 72 high quality entries received for the 2023 Brisbane Show branded beef and lamb competitions – up 35 percent on last year – signalled that the shadow of drought has now well and truly passed from the Australian red meat industry.
The 2023 annual awards were presented this morning in Brisbane, with results evenly shared across Queensland, NSW and Victorian entries.
Five divisions were judged by a select panel on standard MSA taste panel criteria of tenderness, juiciness, flavour and overall liking, plus visual raw.
Topping this year's beef competition of almost 40 samples was a crossbred Wagyu entry from Brisbane-based supply chain Paradigm Foods, bred on the Darling Downs and fed for around 365 days on a Japanese style ration at Smithfield Cattle Co's Sapphire feedlot near Goondiwindi, and processed at Stanbroke Beef, Grantham.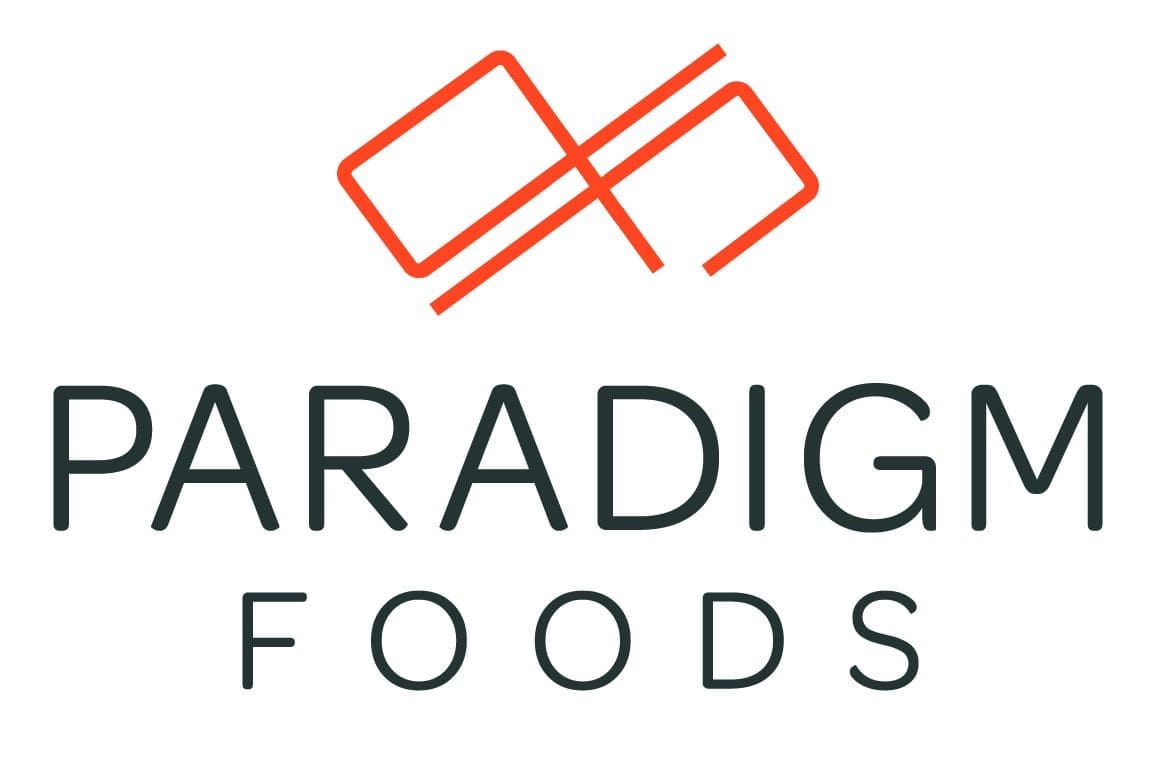 Paradigm's entry, from its ICON XB Wagyu brand program, earlier claimed the highly competitive Wagyu marbling score 7+ class, scoring the overall competition's highest result of 91.7 points, before being crowned grand champion.
It's been a memorable month for Paradigm Foods, a business established only five years ago targeting the high-end international beef markets. In April the company earned gold medals during the 2023 Australian Wagyu Association branded beef competition in Sydney for its Icon XB and Yugo XB entries in three classes.
Paradigm collaborates with a range of Wagyu breeders, backgrounders and lotfeeders across the eastern states, turning off between 400 and 450 bodies a week, with a strong focus on genetics, nutrition and pre-and post feedlot entry management.
The company recently celebrated its five years of operations milestone, and Icon XB was the business's foundation brand program.
"As the program evolves and the stakeholders become more sophisticated on the breeding and management side, focussing on genetics and marbling score, we think the program's performance will continue to evolve, for the better," Paradigm's Nicholas Cathie told Beef Central.
Key markets for the Icon XB program are globally diversified – with regular shipments in southeast Asia, US, domestic, China and the Middle East.
While Wagyu feeder prices have reduced significantly over the past four months, the long production cycles with Wagyu meant that cattle currently coming off feed represented feeders bought last year at dramatically higher prices than today.
"At the moment we, like all Wagyu feeders, still have very expensive cattle in the system," Mr Cathie said. "But everyone is in the same boat – you need a long horizon to work in the Wagyu industry, and eventually today's much lower feeder prices will start to be reflected in the beef being sold."
"Higher marbling grades are a little more inelastic on pricing, but that mid to low range Wagyu is where there is a lot of difficulty for everyone working in the Wagyu space," he said.
Chief judge of the Royal Queensland branded beef competition Elaine Millar said this year's beef competition provided a superb judging and eating experience across all classes.
"The grand champion was exceptional in its depth of flavour which lasted delicately on the palate for an extraordinary time and melted like almond-infused butter," she said.
"Our retail, food service and end-consumer customers are certainly spoilt for choice due to the broad range of flavours and textures currently available in Australian beef, which can only be the result of ideal seasons, and diversity of regions and breed."
There's some highlights from Brisbane Show's other branded beef classes this year:
Grainfed class
This year's grainfed beef class produced a significant win for Thomas Foods International, exhibiting a sample from the company's Angus Pure HGP-free program, which runs under both grain and grassfed streams.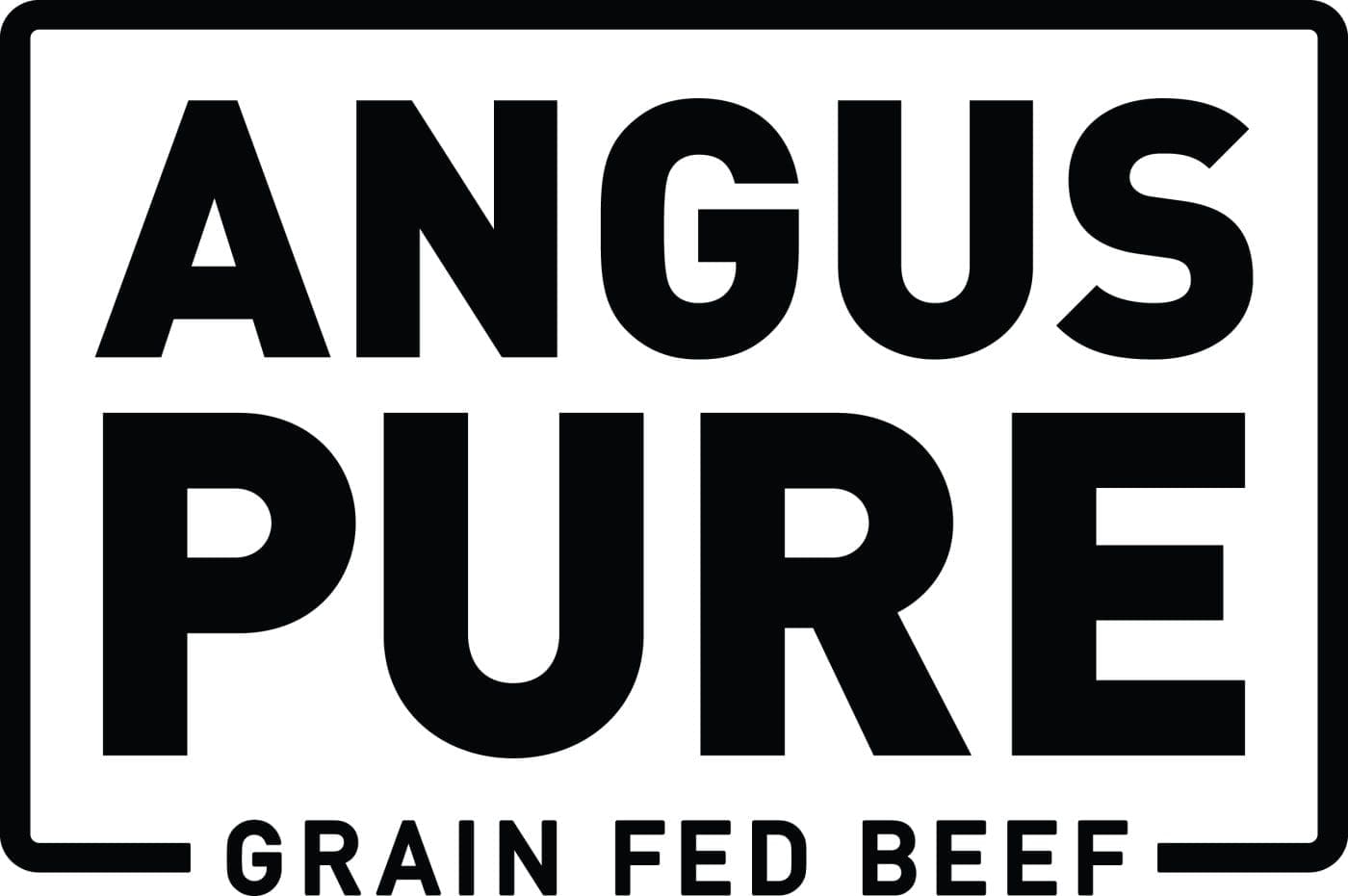 This 100-day product was fed at TFI's Southern Cross feedlot near Tintinara in South Australia (see Beef Central's earlier Top 25 lotfeeders report) and processed at G&K O'Connor across the Victorian border at Packenham.
TFI has used a service kill at O'Connors as a stop-gap until the company's brand new Murray Bridge abattoir is opened in coming months, following a fire which destroyed the original plant in 2018.
The company says it plans to ramp-up its production of Angus Pure once killing operations return home in coming months.
Wagyu marbling score 6 and less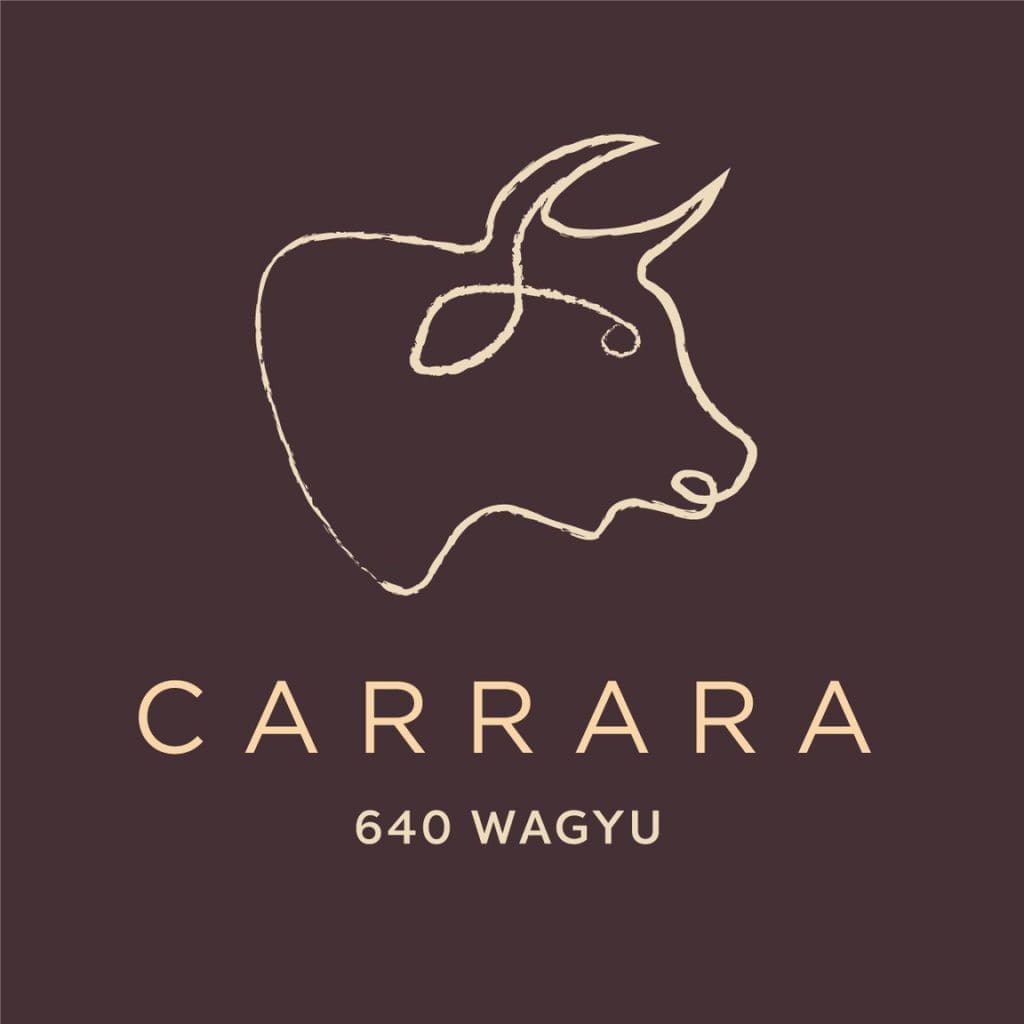 Also mirroring its success at the recent AWA Wagyu branded beef awards was Kilcoy Global Foods, which topped Brisbane Show's Wagyu marbling score 6 and less class this year with a sample from its Carrara 640 crossbred program.
Cararra 640 (establishment number) also earned gold medals in the crossbred and open F1 classes at last month's AWA competition. The F1-F2 product is fed 350-400 days at a variety of feedyards servicing the KGF brand programs.
Grassfed class
One of Australia's truly elite grassfed programs claimed Brisbane Show's Grassfed beef class this year, and earned the MLA trophy for champion MSA-graded beef of show.
JBS's Little Joe represents the 'best of the best' from the 3200 to 4200 yearling cattle processed each week by JBS for its massive Great Southern farm assured grassfed HGP-free program.
Little Joe is made up only of grassfed carcases producing marbling scores of 4 and higher – numbers normally associated only with midfed grain type product. It typically represents around 1pc of all the Great Southern program cattle processed by JBS in Tasmania (Longford), Victoria (Brooklyn) and NSW (Scone).
Significantly, JBS pays a 40c/kg premium to suppliers for carcases grading for the Little Joe program, worth an additional $112 on a 280kg body.
Most of the Little Joe production finds its way into the upper end of the food service sector in the US, the Middle East and southeast Asia, with smaller quantities sold in boutique retail butcheries in Australia.
It's been some years since JBS Southern division has ventured north to participate in the Brisbane Show branded beef program, and the decision paid off handsomely this year in both beef and lamb programs, with gold medals earned in the grassfed beef class (JBS Right to Roam EQG) and silver in the grainfed class (Riverina Angus MB2).
Open class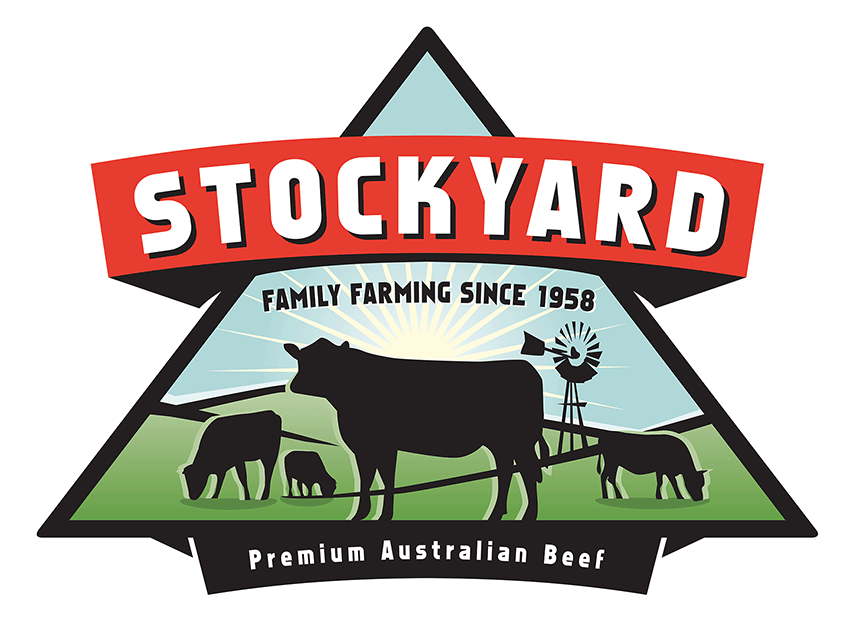 A grainfed Angus sample from Stockyard's Stockyard Gold longfed brand program based on the Darling Downs claimed this year's open division. Stockyard Gold has been among the most highly awarded Australian beef brands over the past 20 years.
Under Stockyard's AusMeat-verified "Natural Program," no growth promotants, antibiotics, animal by-products or genetically modified feed products are used.
Class results:
Grainfed class:
Gold: Angus Pure by Thomas Foods International
Silver: JBS Australia Riverina Angus MB2+ MSA by JBS Australia
Bronze: Black Diamond by Kilcoy Global Foods
Grass Fed class:
Gold: Little Joe by JBS Australia
Gold: JBS Australia Right to Roam EQG by JBS Australia
Wagyu Class Marbling Score 6 or less
Gold: Carrara 640 Wagyu by Kilcoy Global Foods
Silver: ICON XB Wagyu by Paradigm Foods
Bronze: YUGO XB Wagyu by Paradigm Foods
Wagyu Class Marbling Score 7+
Gold: ICON Xb Wagyu by Paradigm Foods
Silver: Jade Pure Wagyu by Kilcoy Global Foods
Bronze: YUGO XB Wagyu by Paradigm Foods
Open Class
Gold: Stockyard Gold by Stockyard Beef Pty Ltd
Silver: JBS Australia Bachelor Angus MB2+ by JBS Australia
Bronze: Ebony Black Angus by Kilcoy Global Foods