Locations: Smithfield Feedlot, Proston Qld; Sapphire Feedlot, Goondiwindi Qld
Capacity: 38,499 SCU
2015 Top 25 position: 13; 2003 position: 9
SMITHFIELD Cattle Company is a specialist custom feeding operation across two yards in Central and Southern Queensland.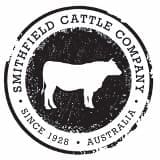 Owned and operated by the Shearer-Smith siblings, Smithfield has moved up the list since 2015 – with the purchase of Sapphire Feedlot near Goondiwindi in 2016.
Custom-feeding takes up 70pc of the company's capacity, with a long-fed Wagyu program taking up 40pc, another 40pc in the short-fed market and an Angus program taking up 20pc.
The Smithfield Feedlot is based near Proston, which is one of only a few yards of any substance in Qld's 'ticky' country, which gives it competitive advantage. Clearing cattle can be somewhat onerous for suppliers in ticky country trying to send to feedlots in clean areas, making Smithfield Feedlot, without such restrictions, a popular choice.
Smithfield Cattle Company chief executive officer Andrew Shearer-Smith said the purchase of Sapphire Feedlot gave the company important access to a diversity of customers. Its property covers 3417ha of country, about 500ha of which is irrigated for forage or grain production, 1885ha for dryland farming and the balance grassed for backgrounding purposes.
"Smithfield Feedlot has a proportionally larger percentage of the short fed cattle given its location above the tick line," Mr Shearer-Smith said.
"Sapphire Feedlot is well suited to a larger population of Angus and Wagyu cattle given its location on the border.  The location of the two feedlots provides geographic diversity that allows the company to cater to the needs of customers in terms of cattle program requirements and cattle procurement regions."
The company is planning to significantly expand these operations, doubling the Sapphire Feedlot capacity to more than 40,000 SCU and increasing the Smithfield Feedlot capacity to about 23,000 SCU.
In addition, the business will expand its cattle backgrounding and commodity production capabilities.
History
While it traces its history in the cattle industry back to 1928, the lot feeding capability commenced in 1986 when Robert and Sandra Smith established Smithfield Feedlot on their property located outside Proston in the South Burnett.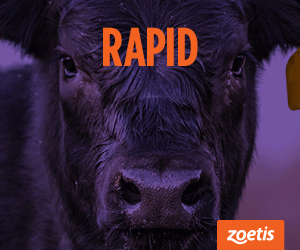 Despite some turbulent cattle markets, Smithfield Feedlot has continuously grain fed cattle over its 36-year history and now has a licenced capacity of 18,500 SCU.
Sapphire Feedlot was acquired with a capacity of 6,000 head and the Smithfield team have since expanded this facility to 19,999 SCU.
Customers and cattle types
Smithfield's customers are predominantly meat processors and meat companies looking for the reliable delivery and high performance that comes with grainfed cattle.
The cattle classes being fed for these customers are predominantly cross-bred cattle fed between 100 and 120 days, mid-fed Angus and long-fed Wagyu – with Wagyu cattle making up approximately 40pc of the total cattle population.
The addition of longer-fed programs has increased the average days on feed over the past five years at Smithfield, going from 108 to 160.
Innovation
Mr Shearer-Smith said the company had placed itself as a specialist feeder, rather the going down the beef supply chain route.
"We do not have a meat brand so we do not compete with our customers," he said.
"Our objective is to solve problems for customers through the consistent delivery of high cattle performance in well-maintained, technologically advanced feed yards.
"Data management and analytics are a significant feature of the company's core competence."
Smithfield was one of the first privately owned feedlots in the country to adopt steam flaking. They were also one of the first to import trucks from Rotomix in the United States.
Young team
Part of Smithfield's technological advancement is the young age profile of its team, with both its feedlot managers aged 31 and 27. It has 108 staff, 77 permanent, with women making up 35pc of the workforce.
"Being a family-owned business, Smithfield prides itself on its ability to attract and develop its team members," Mr Shearer-Smith said.
"We are most proud of the development of one of the first lotfeeding trainee manager programs in the country over 20 years ago with a lot of the alumni from this program still working with Smithfield or filling senior management roles in the industry."
Smithfield's two feedlot managers received ALFA's Young Lot Feeder of the Year Awards in consecutive years.
James Guest won the award in 2021 and Kailen Hodgson in 2022.
Smithfield also gives back to the industry through Barb Madden's positions on ALFA, RMAC and the Australian Beef Sustainability Framework. It undertakes various research and development projects through Meat & Livestock Australia and through its own funding and resources.
Social license
Mr Shearer-Smith said the company had made big investments into animal welfare practices and environmental sustainability. Every pen has shade, Wagyu cattle are hoof trimmed and woodchip is used on pen floors.
"Smithfield has its own animal welfare benchmark and is assisting ALFA with the development of a similar benchmark for the industry," he said.
"From a sustainability perspective, Smithfield is deploying a strategy that will help its customers calculate and manage their scope three emissions.
"We have solar farms at both feedlots, a soil carbon project over all of our land registered with the Emissions Reduction Fund and will shortly commence a methane reducing feed additive project."
Feeder cattle inquiries:  Ryan Brown 0400 019 863
Commodity inquiries: Brett Carsburg 0419 477 005
Click here to return to Top 25 Lotfeeders table.
Click here to access all Top 25 Lotfeeders articles, as they appear in coming weeks
Feature proudly presented by Zoetis Australia and its products, BOVI-SHIELD MH-ONE, RHINOGARD and SYNOVEX