Location: TFI Southern Cross Feedlot, Tintinara South Australia
One-time capacity: 28,000 SCU – 30,000 head
2015 Top 25 position: n/a      2003 position: n/a
IT IS no coincidence that Thomas Foods International is completing expansion at its Southern Cross feedlot near Tintinara in South Australia – just in time for the re-opening of the company's state-of-the-art Murray Bridge beef processing plant.

Many readers will remember that TFI's Murray Bridge abattoir was destroyed by fire back in January 2018. The site will re-start operations in coming months, after completing construction at a new greenfield site 10km from the original site that was lost to fire.
Greatly expanded beef processing capacity through Murray Bridge will be partly serviced by a consistent supply of high quality grainfed cattle out of the company's Southern Cross feedlot, located only an hour's drive away.
The feedyard is in the final weeks of completing expansion out to 30,000 head. The first run of new pens are now being filled for the first time.
Formerly known as Iranda Beef, the feedlot underwent a name change to align with TFI's surrounding Southern Cross grazing property aggregation.
The original yard was established 30 years ago by the Vogt family, which entered into a joint venture with TFI in 2015, and later sold their share. From its original 3500 head capacity, feeding mostly domestic steers and heifers, the yard has grown in several stages, jumping to 15,000 with TFI's capital injection in 2015-16, before doubling again in the latest expansion to its licensed capacity of 30,000 head.
Growth in SA lotfeeding operations
The inclusion of TFI Southern Cross on this year's Top 25 list highlights expansion in lotfeeding operations in South Australia in recent times, joining the Rowe family's Princess Royal and Tungali feedlots (Top 25 No 13, click here to view earlier story) and Midfield's operations its Wanderriby feedlot near Meningie, bought in 2021 (currently 8000 head).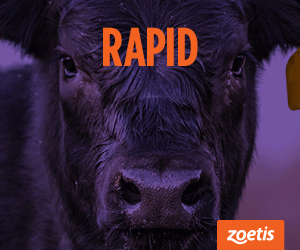 As part of TFI's expansion at Southern Cross, the yard was earlier this month advertising for pen riders and other staff, as grainfeeding operations at the site gather pace.
The yard is entirely devoted to TFI-owned cattle, feeding mostly mid and longfed programs (150-270 days), both EU and non-EU. About 90pc of the cattle on feed are Angus.
Around 25pc of the inventory is fed 200-270 days, with the balance 120-150 days, giving an average days-on-feed across the yard of around 180 days – considerably longer than programs seen earlier times.
The yard previously fed a large domestic supermarket contract for Woolworths, but that has been discontinued, now focussing entirely on supporting the TFI branded beef business and vertically integrated supply chain.
Feeder cattle are sourced from a wide area of southern and eastern Australia, with the primary focus being the southeast of South Australia and Victoria's Western Districts. Feeder intake, when the yard gets to full capacity, will be around 1500 head per week.
"We think really highly of the quality of cattle on our doorstep, and we're really lucky that they're not far away," feedlot general manager Tom Green said.
Milling, other infrastructure
In line with the growth in pen capacity, the yard has seen multiple stages of expansion in the feed mill to keep pace with the growing demand for mixed ration – which will reach 450 tonnes a day when all the new pens are full.
Part of that has seen the earlier installation of a second, 24 x 48 inch roller mill and a move to larger-capacity stationary mixers, with feed trucks now primarily used for delivery of the pre-mixed rations, rather than mixing them. At the same time the liquid feeding system has been automated, and grain storage and soaking capacity expanded to cater for larger volume.
Southern Cross has stayed with tempering for grain processing – the primary consideration being the poor access to energy in the region, and the growing energy costs associated with steamflakers.
Shade is provided in all feeding pens, based on a formula of 3.6sq m/head –  almost double the recommenced minimum allowance of 2.0sq m/head. Straw bedding is also provided to all pens from May to September to increase cattle comfort and welfare.
Currently all the grain-finished cattle leaving the yard head east into Victoria for slaughter, under a service kill arrangement struck with G&K O'Connor at Packenham, after the Murray Bridge fire occurred back in 2018.
That will shortly change, however, when TFI's brand new Murray Bridge processing facility starts its chain for the first time.
Major earthworks challenge
One of the distinguishing features of the Southern Cross yard expansion project was the challenges faced because of the undulating topography at the site. More than one million tonnes of dirt was shifted as part of the site redevelopment, to improve drainage and layout. Some cuts were as deep as 10 metres, representing a massive earthworks project, before the installation of the 95 new pens could start.
A new set of high-tech cattle handling facilities was built during the expansion project to cope with the expanded cattle numbers.
Unlike a lot of larger feedlots in southern parts of Australia, TFI has accumulated a large area of country totalling 16,500ha around the yard, used for backgrounding, some breeding, and hay and silage production. The property itself provides 100pc of the yard's silage and hay requirements, totalling 20,000 to 25,000t of winter-grown silage each year, supplemented with some irrigated maize, plus lucerne hay.
TFI and owners the Thomas family have other grazing holdings in SA's southeast around Mt Gambier and Millicent, which provide some feeder cattle requirements, but the great majority of feeders are bought out of the market.
Youthful profile
One of the consistent trends we've picked up in this Top 25 series has been the young age profile in the industry, and the gender diversity.
Southern Cross is no different, with no less than 61pc of full time staff on the books being females, including pen riders, livestock staff and the milling team among the current complement of 30 staff (that number will grow towards 40 as the new pens fill).
At age 35, feedlot general manager Tom Green now considers himself one of the 'old-brigade', with many working in the expanded yard aged 18-25.
"I felt like I was one of the younger group, up until the last couple of years. But these feedlot businesses are getting bigger and bolder, and need good young people with lots of energy. It's amazing – I look through our teams, with many 18-22 year olds looking after hundreds of millions of dollars' worth of assets and cattle, and doing a great job," he said.
As part of its staff attraction strategy focussed on youth and diversity, TFI has started its Pathways recruitment program, targeting school-leavers not necessarily from rural backgrounds.
The business has seen nine recruits join the program over the past 15 months, across its feedlot and farming businesses. TFI's Pathways Program received the Community Award at the biennial Beefex conference last year.
R&D work
The Southern Cross yard is embracing R&D opportunities, especially in the fields of microbial stewardship and vaccines. A good example is a trial using autogenous vaccines, working with MLA and researchers in developing custom-designed vaccines using the exact microbial populations found in the local area to combat respiratory challenge.
The ultimate aim of the work, which has been underway for a couple of years, is to reduce therapeutic antibiotic usage.
On top of the second round of autogenous vaccine trials currently getting underway at Southern Cross, the business has also played a role in industry antimicrobial resistance measurement and monitoring,  and animal welfare benchmarking.
The yard last year earned South Australia's MSA top performance awards for grainfed cattle for the second consecutive year, and was judged overall champion MSA Index carcase last year.
Feedlot general manager Tom Green is a former Australian Lot Feeders Association Young Lotfeeder of the Year award winner, and has represented TFI on the ALFA council since 2020. He completed a Nuffield scholarship several years ago focussing on animal welfare.
"It's a hugely exciting time for the company, with a virtually brand new feedlot and upcoming opening of the new Murray Bridge site allowing the business to further improve carcase utilisation and quality, and deliver greater overall efficiencies in our supply chain," he said.
Click here to return to Top 25 Lotfeeders table.
Click here to access all Top 25 Lotfeeders articles, as they appear in coming weeks
Feature proudly presented by Zoetis Australia and its products, BOVI-SHIELD MH-ONE, RHINOGARD and SYNOVEX