Locations: Princess Royal feedlot, Burra SA; Tungali feedlot, Sedan SA
One-time capacity: 25,000*
2015 Top 25 position: n/a      2003 position: n/a
SOUTH Australian lotfeeders Simon Rowe and family's Princess Royal business makes this year's Top 25 Lotfeeders list on the strength of expansion at their original Princess Royal yard, and the acquisition last year of a second facility.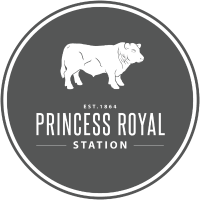 The Rowe family – originally partners in the old T&R meat processing business later renamed Thomas Foods International by long-time partners, the Thomas family – have 'dabbled' in lotfeeding in South Australia at various smaller sites for the past 40 years or more.
The Rowe and Thomas families originally bought Princess Royal near Burra in 2000, and after ownership changes, the Rowes took control of the enterprise as part of the separation of the businesses.
Earlier, the original T&R business leased the smaller Wanderriby feedlot near Meningie, and also owned and operated the 4000-head Muanu feedlot near Clare for a period. Others included the Lower Light and Adelaide Plains feedlots.
Princess Royal feedlot started intensive feeding operations at a small scale soon after its purchase in 2000, originally as a transit facility. The purchase of a second nearby property, Mackarode, in 2005, coincided with the start of a series of expansions at the yard.
From an original capacity around 1400 head, capacity has grown in several stages. As this item is written, capacity is still 10,000 head, but the last touches are being added that will take SCU capacity to around 15,000 head*, which in practical terms will mean +18,000 head on feed. Once operational, that will take the Princess Royal site to its licensed capacity.
One of the key motivations behind the Princess Royal feedlot expansion has been the astronomical rise in local grazing land values, principal Simon Rowe said.
"It's not a viable situation to buy grass finishing country any more. Prices in this area have roughly doubled in the past two or three years. To produce a kilo of beef on land of that value, you can't run enough stock to do it," he said.
"From what I can see, it's much the same Australia wide for the better country."
Princess Royal station now represents the amalgamation of 14 properties, covering an area of almost 28,000ha plus some leased country. Surrounding country is used for backgrounding, as well as grain, silage and hay production for the feedlot.
Tungali purchase
The Rowe family last August expanded its lotfeeding interests with the purchase of S. Kidman & Co's Tungali feedlot near Sedan, about an hour's drive from Princess Royal.
Located in the state's southeast corner on the edge of the Barossa Valley, Tungali is currently built for 5000 Standard Cattle Units, and was used principally by Kidman to finish 100-day shortfed export steers from company properties, some of which were fed into the Kidman Santa Gertrudis beef brand program.
The yard no longer served a strategic role for Kidman, and was considered surplus to requirements leading to its sale.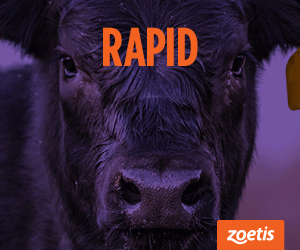 The Rowe family plans to expand Tungali's operational capacity out to about 15,000 SCU over the next five years or so, representing closer to 20,000 in actual numbers. Milling infrastructure will be upgraded, in addition to more pens and bunks.
General management will operate across both yards, with separate livestock and milling teams at each.
"Tungali came on the market, which is not that common for feedlots of any size," Mr Rowe said.
"We thought it was a natural progression within our business, and a good fit," he said.
Both Princess Royal and Tungali use white grain exclusively. Tempering is used for processing grain, in preference to steam-flaking, and at a considerable saving in energy costs.
Strong EU market focus
The Princess Royal business has a strong orientation at both yards with the European Union market under EUCAS principles, including no HGP.
About 80pc of the cattle on feed at Princess Royal are destined for EU export markets, fed for 100-days. That means feeder cattle entering the yard must also be from EU-accredited cattle producers.
Most are British, either Angus or Herefords or their crosses, or British x Euro. The remainder are mostly domestic trade cattle fed for Woolworths and another contract client.
While some other businesses included in this year's Top 25 Lotfeeders have some exposure to the EU market (typically a row or two designated within the broader yard) none appear to have the high degree of orientation as seen at Princess Royal and Tungali.
The 100-day EU cattle are all processed with Teys, either at Naracoorte, or occasionally Wagga.
Tungali is feeding exactly the same type of cattle as Princess Royal, including EU accreditation. Beef from both programs does not necessarily all end up in the EU markets – some is destined for China (also HGP-free) or Coles' no HGP domestic program, for example.
While the no-HGP strategy inevitably impacts growth rates and ADG, the Rowes have found that genetics, irrespective of breed, have advanced so much, that the gap has been narrowed somewhat in southern cattle. ADGs can vary through the year from 1.5-1.6s to well above 2kg/day, depending on the type of cattle, time of year and where they have come from.
Modern upgrades include an air-operated crush and drafting facilities. The design of the cattle processing complex creates an efficient, low-stress environment for cattle during the induction and exit processes.
Sourcing feeders from five states and territories
Given its location, Princess Royal arguably has the most diverse feeder cattle sourcing history of any feedyard on this year's Top 25 list. At different times of year, feeders can be sourced from southern SA, Central Australia including the NT, Western Australia, Victoria, NSW and even into western regions of Queensland.
"It's reasonably handy to be in the middle," Mr Rowe said. "Boulia in western Queensland is much the same distance to home as Alice Springs is," he said.
"If you put a 1500km radius around the yard, you cover a fair bit of feeder cattle country. Wagga is only 900km away, and Dubbo not much more. Even Roma is only 1600km."
The Rowe family runs about 2000 breeders itself on other properties, relying on bought cattle for the remainder of feeder requirements each year.
Broader outlook
"The industry is in a bit of a slump at the moment, but that won't go on forever," Simon Rowe said.
"The lotfeeding industry is here for the long term, and our processor customers are looking for more cattle as the amount of grainfed beef produced in Australia just continues to grow. We want to be part of that."
"To get licenses and approvals for new sites these days is difficult, so to secure an established second yard with potential to grow made good business sense to us."
South Australia shows mood for expansion
The arrival of Princess Royal on this year's Top 25 list highlights a significant increase in larger scale lotfeeding in South Australia. Integrated red meat processor Thomas Foods International will also make an appearance on this list in coming days with its expanded Southern Cross (formerly known as Iranda) feedlot site near Tintinara, and Victorian-based processor Midfield has expanded operations its Wanderriby feedlot near Meningie.
Prior to this recent phase, lotfeeding in SA was mostly about a population of very small operators – anywhere from 200-1000 head – many of which have now suspended or shut operations.
Fewer, but larger feedlots is the trend.
Management
General manager of Princess Royal's feedlot operations is Simon Rowe's daughter, Rebecca, while oldest daughter Katherine is in charge of HR, and son Jack runs livestock procurement and the transport operations.
Most of the livestock team at both yards range in age from 17 to 30, and the machinery and milling team is equally youthful – following a distinct tend seen across this Top 25 feature. Seventy-five percent of the livestock team at Princess Royal are females.
Livestock inquiries: Luke Bavistock 0428 922 220.
Click here to return to Top 25 Lotfeeders table.
Click here to access all Top 25 Lotfeeders articles, as they appear in coming weeks
Feature proudly presented by Zoetis Australia and its products, BOVI-SHIELD MH-ONE, RHINOGARD and SYNOVEX