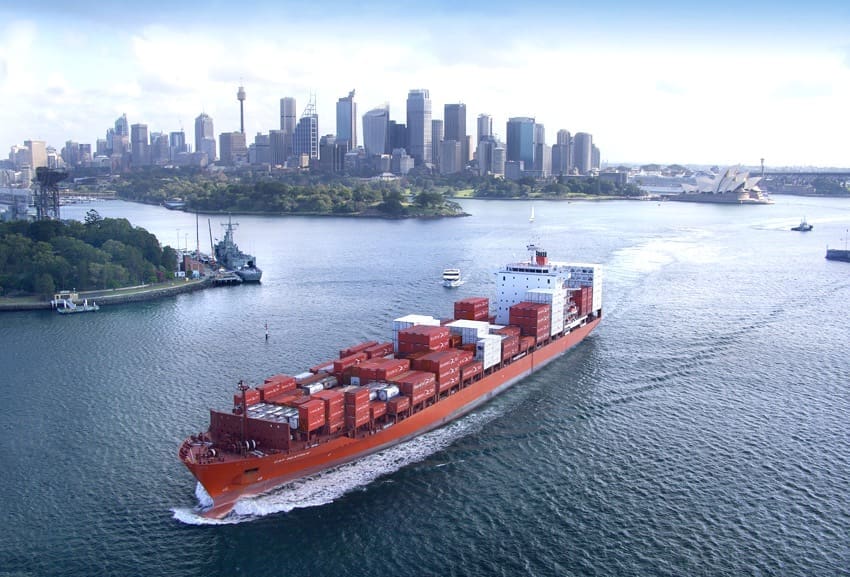 AUSTRALIAN beef exports have recorded a disastrous start to the year, with first quarter (January to March) shipments falling to a record low after a string of logistical and supply challenges caused by weather, COVID issues, and underlying cattle supply.
Total shipments to all export markets for Q1 reached just 177, 223 tonnes – the lowest in at least the last decade, and 27 percent below the past ten-year average of 241,000t.
As Beef Central has reported earlier, it's been a 'horror start' for the red meat processing industry in 2022, caused principally by:
Flooding and logistics issues across large areas of Eastern Australia surrounding record rain during late February and early March
Associated congestion problems with the Port of Brisbane – the nation's major gateway for beef exports – shut for a week, and continuing to operate on a reduced scale through March. Some processors were forced to reduce throughput because chilled and frozen storage started to fill-up as container vessel services were delayed
Impacts from flooding and logistics on road and rail delivery of packaging materials, pallets and other consumables used in the plants themselves
Underlying shipping container access issues, and port service difficulties in the US and some other importing destinations
An upswell in COVID-related sickness among processing staff in January also saw production off to a very slow start in the 2022 season.
Underlining all these weather and illness issues, slaughter cattle supply remains very tight across most of Australia, as the herd recovery process continues to evolve, after the devastating 2019 drought. Indeed some regions did not start to emerge from drought until the second half of 2020.
March trade back 11pc YoY
Monthly export figures released by DAF on Friday afternoon show March beef exports to all markets reached just 74,348 tonnes, about 9000t or 11pc below the same month last year.
Most large markets were impacted with the exception of Japan, which took 20,083t of Australian beef for the month – virtually the same as last year.
Calendar year-to-date trade with Japan has reached 46,529t, down 8pc on the same three months last year.
With the start of Japan's new financial year from 1 April, Australia's tariff rate for chilled beef into the country this year is 27pc, continuing the long-term decline from 38.5pc that applied prior to the Japan-Australia Free Trade Agreement in 2015. The JAEPA tariff will continue to decline gradually to 23.5pc in 2028. March trade is often compromised into Japan because traders anticipate the 'kinder' tariff that applies after the annual adjustment.
Flat levels of trade with other customers saw China elevated to second largest export beef customer again in March, accounting for 13,483t, mostly frozen. That was up about 15pc on February statistics, but back 10pc on March last year.
First-quarter volume reached 33794t, down 7pc on last year.
South Korea last month imported 13,187t of Australian beef – a sharp 28pc rise from February, but down 16pc on last year. First quarter volume reached 33,039t, down 8pc.
The United States continues to absorb historically low levels of Australian beef, as it liquidates large numbers of its own breeding cows used for manufacturing beef due to drought.
Trade into all East and west coast US ports last month reached a little over 11,000t, down 12pc year-on-year. The January-March quarter saw volume reach just 26,925t, down 9pc on last year.
Australia's smaller and secondary export markets also struggled last month, and through the first quarter.
Indonesia took 3105t last month and 6518t for the quarter – back 36pc and 45pc, respectively.
The 11 destinations making up the Middle East took 2641t last month, down 6pc, while quarterly trade reached 5419t, down 32pc. Price remains a key issue in the Middle East, where cheaper South American beef is establishing a strong market presence.
The European Union and UK markets remain in a holding pattern, until Free Trade agreements are ratified (in the case of the UK) or negotiated (in the case of the EU).
Trade to the UK last month reached just 73t, and the EU, 398t, about two-thirds of trade seen a year earlier. For the quarter ended 31 March, the UK took just 203t of Australian beef, and the EU, 1662t, back about 20pc on corresponding 2021 figures.