JBS Australia's transition from commodity beef processor to branded beef marketer has taken another step in the right direction, with the global producer claiming ten of the fifteen available medals at the Royal Queensland Show branded beef awards held in Brisbane last week.
The annual awards are one of the largest branded beef competitions in Australia, this year attracting more than 40 entries.
Steve Groom, the company's Livestock Manager – Northern, said the medal haul was something everyone involved in the company's branded programs should be proud of.
"As the largest processor of beef in Australia, we can't afford to get it too wrong," he said. "These awards recognise the tireless efforts of countless people throughout the supply chain to get it right, each and every time.
"Of course our livestock procurement, lotfeeding, processing, sales, marketing and logistics teams should be proud of these achievements, but it should go without saying that we could not have achieved these results without the exceptional efforts of our livestock producers across the country."
Mr Groom said his livestock buyers across the Australia maintained 'farm gate' relationships with cattle producers in order to source the most suitable livestock to fit into the company's brand programs.
"We truly see this as a partnership. We share critical beef demand information with our suppliers to ensure they are well-informed and better positioned to maximise their on-farm revenue by aligning with one of our brand programs," he said.
"At the end of the day, if it wasn't for the producers, our feedlots and abattoirs would be nothing more than a large set of empty cattle yards and big sheds."

JBS's Riverina Angus brand was a big winner at last week's awards, achieving an overall score of 86.5 points in claiming the gold medal in the grainfed class, and being crowned champion MSA graded branded beef of show – even outscoring the winner of one of the Wagyu classes (see last week's full results here).
JBS Australia's commercial manager northern, Brendan Tatt, said the competition success of the Riverina Angus brand validated the feedback the company's sales team was receiving from the domestic and export markets that are currently sourcing the well-marbled beef brand.
"Since its launch in 2012, Riverina Angus has positioned itself as one of, if not the leading Angus brand to come out of Australia," he said.
"Consequently, we are seeing continued growth in the brand's presence at retail and in the upper end of food service through restaurant menus.
"Throughout Asia and the Middle East, and equally importantly on the domestic market, our Riverina Angus brand continues to be one of our best performing brands," Mr Tatt said.
The recently-launched Thousand Guineas Shorthorn Beef took a bronze medal in the same class.
JBS developed the Thousand Guineas Shorthorn Beef brand in conjunction with the two leading Shorthorn cattle societies and some of the company's key end-users.
"We had a lot of chefs coming to us and explaining that while they enjoyed the consistency and eating quality of Angus beef, they wanted to try something different that had a strong story and unique brand," Mr Tatt said.
"Ultimately, we scoured our detailed records of carcase grading data and looked at the breeds and cattle types that really stood out, and Shorthorn was a clear choice. The Shorthorn societies were critical in establishing the brand and continue to be a major partner in the growth and success of Thousand Guineas Shorthorn Beef."
"Chefs continue to tell us that the brand is strong and has an easy story to tell while also backing up with a superb eating quality," he said.
The Thousand Guineas brand story references the sale of a bull, Comet, in 1810 at the Brafferton sale for a world-record breaking 1,000 guineas (which is equal to nearly $500,000 today) that would go on to form the foundation of the Shorthorn breed.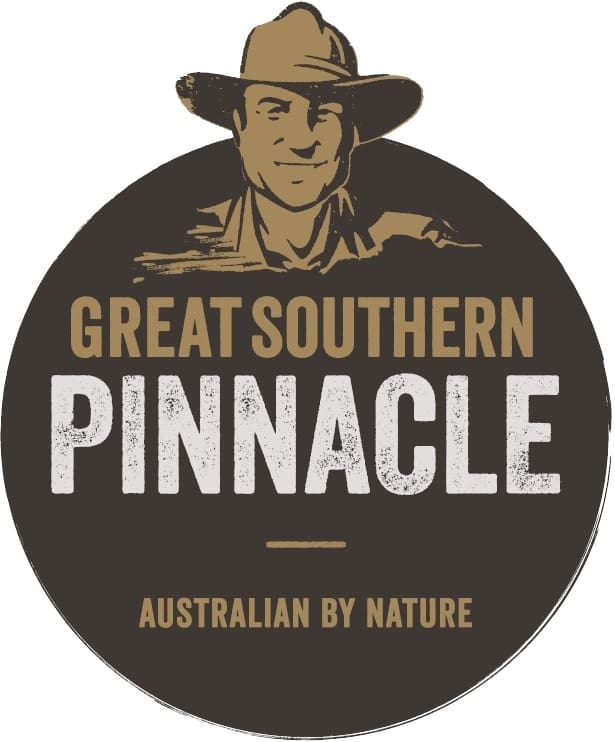 JBS Australia also earned first, second and third in last week's grassfed class, with the winning entry being a sample of JBS's Pinnacle brand, the premium marbling score 2 and higher product from the company's Great Southern Farm Assured grassfed program, produced out of the southern division's Brooklyn (Vic), Longford (Tas) and Scone (NSW) facilities.
Second was the company's King Island Premium beef brand produced out of Launceston, and third was JBS Swift Premium. It's possibly the first time that three separate brands from the same company have claimed a class trifecta in a branded beef competition of this size.
JBS subsidiary company Andrews Meat Industries also gained two Wagyu medals through their Tajima (crossbred) and Shiro Kin (Fullblood) Wagyu brands, and two of the three medals in the Open class for JBS Royal and Red Gum Creek.
"We are fully committed to being an international leader in the sourcing, production and distribution of premium Australian beef products. Gone are the days where we could just take any old beast and pack him into a box and ship it around the world thinking we were doing our very best," Mr Tatt said.
The company has put its money where its mouth is, placing in-market specialists in key export markets including Japan, Korea, the Middle East, the United States, Europe and China in order to better service customers and gather information about consumer and market trends.
JBS has also recently appointed a domestic-focused business development manager whose sole purpose is to support their customers by forming downstream relationships with restaurants and help them solve menu issues by accessing the large JBS Australia brand portfolio through their preferred distributor.
"The JBS business and brand programs will continue to evolve to strategically align the supply capabilities of Australia with consumer and end-user demand around the world," Mr Tatt said.
New certified organic program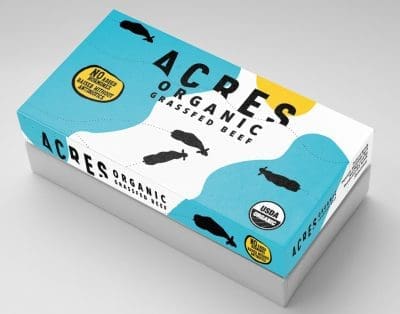 Demonstration of that was the company's announcement earlier this year of the launch of Acres Organic Beef.
"We could see the emergence of the organic beef market and recognised the rapid growth of the supply base to support a program on our scale," Mr Tatt said.
"We will continue to forge strategically beneficial relationships and establish demand-driven beef brands that best position us to return maximum value to the producers to help ensure the farming community remains economically sustainable into the future."
Mr Groom said his team was always looking to expand on its current supply network in order to support the growth of the branded beef business. Producers can contact their nearest JBS buyer in order to find out more about the company's brand programs, he said.
Source: JBS Australia