THE Darling Downs region has again supplied the Brisbane Show's grand champion branded beef award winner, with a Wagyu entry achieving the feat for the third year in a row.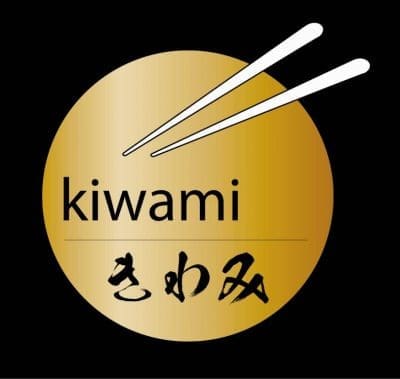 The prestigious Royal Queensland Food and Wine Show branded beef and lamb competition was judged earlier this week and announced this morning.
Stockyard's Kiwami  premium Wagyu brand, used exclusively for marbling score 9+ carcases, topped 41 other entrants to take out the coveted John Kilroy Cha Cha Char grand champion branded beef of show award.
Kiwami is a Japanese term for "ultimate" and/or "extreme".
For the two years previously, the Australian Agricultural Co's Darling Downs Wagyu brand, also fed on the Darling Downs, won the grand championship in 2015 and 2016.
Judges said Stockyard's standout steak, produced out of the company's Kerwee feedlot near Jondaryan, displayed exceptional qualities.
"It had textbook marbling, luscious juiciness, melt in the mouth tenderness and incredibly well-balanced flavours that were both delicate and robust, from sweet biscuit and pureed blanched almond through to Shitake mushroom – perfect for sashimi to charcoal grilling," judge Elaine Millar said.
"Our judging panels were overwhelmed by the outstanding quality of this year's entries, which certainly reinforces Australia's position as a leader in the international beef market."
Ms Millar described it as having a balance of sweet juiciness, silky texture, extensive palate length and complex yet delicate nutty and enoki mushroom flavours.
The Branded Beef and Lamb Competition attracted slightly higher entries this year.
The awards followed two days of rigorous judging this week, which saw 14 judges taste their way through 70 of the nation's finest beef and lamb products in the retail market.
Champion MSA-graded branded beef was an entry from JBS Australia's Riverina Angus program.
Woodward Foods Australia claimed the title of Australia's best lamb for their HRW Tasmanian Lamb product.
BEEF AWARD WINNERS:
THE JOHN KILROY CHA CHA CHAR GRAND CHAMPION BRANDED BEEF OF SHOW 
Stockyard – Class 5 Cat. No. 32 – Stockyard Wagyu Kiwami
SUPER BUTCHER CHAMPION MSA GRADED BRANDED BEEF OF SHOW
JBS Australia – Class 1 Cat. No. 7 – JBS Riverina Angus
Class 1 – Lendlease Grain Fed Class
Gold: JBS Australia for its JBS Riverina Angus
Silver: Thomas Foods International for its Thomas Foods Signature Clare Valley Grain Fed
Bronze: JBS Australia for its JBS Thousand Guineas Shorthorn
Class 2 – Lendlease Grass Fed Class
Gold: JBS Australia for its Great Southern Pinnacle
Silver: JBS Australia for its King Island Premium Beef
Bronze: JBS Australia for its JBS Swift Premium
Class 3 – Super Butcher Wagyu Class Marble Score 1 to 5
Gold: Andrews Meat Industries for its Tajima Wagyu
Silver: Stanbroke for its Diamantina
Class 4 – Super Butcher Wagyu Class Marble Score 6+
Gold: Stockyard for its Stockyard Wagyu Black
Silver: Andrews Meat Industries for its Tajima Wagyu
Class 5 – Super Butcher Open Class
Gold: Stockyard for its Stockyard Wagyu Kiwami
Silver: JBS Australia for its JBS Royal
Bronze: JBS Australia for its Red Gum Creek Beef
LAMB AWARD WINNERS
SUPER BUTCHER CHAMPION BRANDED LAMB OF SHOW (Australia's Best Lamb)
Woodward Foods Australia – Class 7 Cat. No. 52 – HRW Tasmanian Lamb
Class 6 – Meat & Livestock Australia Branded Lamb Class 20kg or Less
Gold: Country Fresh Nationwide for its Supreme MSA Lamb
Silver: Country Fresh Nationwide for its Thomas Farms
Bronze: Woodward Foods Australia for its HRW Tasmanian Lamb
Class 7 – Super Butcher Branded Lamb Class More than 20kg
Gold: Woodward Foods Australia for its HRW Tasmanian Lamb
Silver: Country Fresh Nationwide for its Supreme MSA Lamb
Bronze: Milly Hill for its Milly Hill
Class 8 – Super Butcher Restaurant Trade Branded Lamb Class More than 24kg
Gold: Woodward Foods Australia for its HRW Tasmanian Lamb
Silver: Woodward Foods Australia for its Woodward Foods Prime Lamb
Bronze: JBS Australia for its Great Southern Lamb