JBS Australia will begin processing its first Certified Organic cattle next month, in a move which will inevitably add competitive tension for eligible stock in the marketplace.
While JBS has previously processed Certified Organic cattle at its Rockhampton (Queensland) plant, that was for a service kill customer, and did not enter the company's own production stream.
Internationally, JBS's only other Certified Organic kill is a small quantity produced in the company's operations in Uruguay.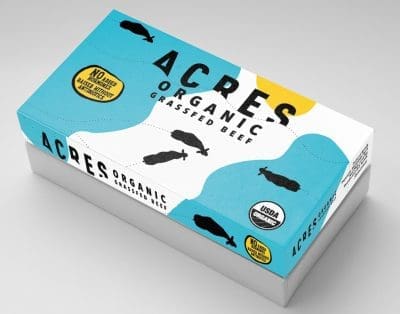 The move to establish a Certified Organic kill at the company's Rockhampton plant reinforces the message that JBS Australia is no longer a commodity-focused processing business, but now has a strong brand-focus on a series of higher-value market niches, aligned with consumer demands.
JBS has already bought its first Certified Organic cattle and will commence weekly production under a new 'Acres' Certified Organic brand at Rockhampton in the week commencing March 11.
The company says it has a view to "aggressively grow production numbers," which will inevitably create stronger competition for livestock in what is already a crowded marketplace.
Reading between the lines, it appears that JBS has convinced itself that the supply base for Organic cattle in Australia has now reached a sufficient 'critical mass' to justify an entry by the company. Not offering an Organic program was effectively further reducing the overall pool of cattle available to JBS to compete on for slaughter – an issue especially significant in the current highly-constricted cattle supply environment. Essentially, by ignoring Organic production, there was a percentage of the Queensland herd that JBS previously was not even able to quote on.
Australia's other major Organic supply chains currently include Teys Australia, Arcadian Organic (see earlier story), Organic Beef Exports, and Australian Organic Meats. For some years, global demand within the sector has far outstripped supply, leading to frequent calls for conventional producers to consider conversion to Certified Organic status.
Growing demand for Organic niche
JBS's commercial manager northern, Brendan Tatt, said the move to develop an organic brand was in recognition of a growing demand for this niche article in both some key export markets and domestically.
"Over the course of the last half decade or so, we have been shifting our focus towards developing strong brands that are aligned with customer and consumer demand as a way to improve our international competitiveness and drive increased carcase revenue," he said.
"No longer can we expect to compete in a price war with other exporting countries, especially with Australia's high cost of conversion when compared with its international competitors."
Mr Tatt said JBS had a large integrated supply chain that allowed it to be close to, and better understand end-users around the world.
"We will be looking to access this strong network to market the Acres organic brand effectively across the globe," he said.
The United States looms as a major export market for the new Acres organic brand, where the company's import division led by Kim Holzner will develop both food service and retail customers.
"JBS Imports is already moving some organic beef from other exporting countries across North America, so we are confident this knowledge will add a lot of value as we launch this product to the market in coming weeks," Mr Tatt said.
"We also see strong growth in demand for an organic product on the domestic market, so we will also use our existing company-owned supply chains via DR Johnston (retail) and Andrews Meats (food service) to explore growth in Australia for organic beef."
JBS Australia's northern division livestock manager Steve Groom said there was a large and expanding Certified Organic livestock supply base to support the new Acres brand, and he was confident producers who were already, or who might have been looking to obtain Organic certification would be beneficiaries of JBS's new program.
"Without doubt there is a growing number of producers who have sought to obtain Organic certification in order to benefit from the not-insignificant premiums on offer for a program such as this," he said.
"The reality is, the supply base is continuing to grow, and the organic segment is not going to go away. It is certainly not a passing fad."
At this point, the company only plans to perform an Organic kill at its Rockhampton facility, suggesting it is targeting the large and growing population of Certified Organic cattle in Central Queensland, western Queensland, and the state's far southwest.
Big premiums evident
JBS Australia has already begun purchasing eligible cattle for the program, with first consignments sourced out of the Central Queensland region.
Like all Certified Organic price grids offered by participating supply chains in Australia, the new JBS Organic grid is fairly open-ended in terms of weights and fatness, and offers very substantial premiums over conventional cattle.
The first JBS Organic grids seen by Beef Central this morning shows 660c/kg carcase weight as the premium sell for Organic steer, 0-2 teeth, +280kg HSCW – more than 100c/kg above the conventional equivalent grassfed steer grid price. That's worth an additional $300 on a 300kg carcase.
Additionally, the Organic grid boundaries have been 'flattened-out', with no fat penalties (5mm-32mm, without any discount). The same applies to the 4-6 tooth steer price. Best cows under the Organic grid are listed at 580c, compared with 485c for conventional heavy cows on the JBS Rocky grid this week.
"We've gone to the market with a grid that reflects the Certified Organic markets we plan to sell into," Mr Groom said.