CHINESE-owned RIFA Salutary has sold its large Ashleigh Station property aggregation near Warialda, on the NSW northwest slopes, continuing its sell-down of Australian farming and grazing assets.
The 4391ha aggregation of five smaller properties was put together by RIFA progressively over two years, with the final holding added in early 2017. Scale is one of the attractions to the holding, as it now exists.
No price or buyer's name was disclosed, but the new owner, who settled the deal yesterday, is described as a local farming/grazing family interest. The holding was sold bare of stock.
Beef Central first reported on the imminent sale back on 11 March.
Ashleigh has been used by RIFA as a backgrounding hub for company cattle bred elsewhere, using both summer and winter forages as well as pasture.
While the aggregation was hit hard by drought last year, RIFA chief executive Cameron Hall said it had seen a dramatic seasonal turnaround this year, with strong prospects for a winter cereal or forage program.
The country was sold with a good soil-moisture profile, 'ready to sow,' he said.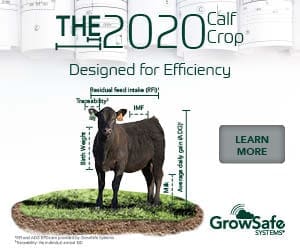 A large portion of the expansion at Ashleigh took place in March 2016 when four properties comprising Highland Plain, Avondale, Stonefield and part of Durkin, together covering 4050ha, were purchased for between $12m and $14m.
RIFA made substantial improvements to the Ashleigh Station holding during its period of ownership, via extensive water improvements, fencing and cattle yards and other infrastructure. The departure of the Chinese owners has left the asset in far better, and more productive shape than what it was in prior to their arrival.
Mr Hall estimated the property had now reached 80pc of its ultimate potential, in terms of cell grazing and rotational grazing systems. He said under average conditions, the property would easily carry 4500 backgrounder type cattle at a time, with one-and-a-half to two cycles of cattle per year.
In July last year, RIFA Salutary announced that it planned to sell its Australian grazing and farming assets.
The company is the Australian arm of China's Zhejiang Rifa Holding Group, which has significant investments in the specialist machinery and textiles sectors, aeronautical and aviation, finance and agriculture in China and globally.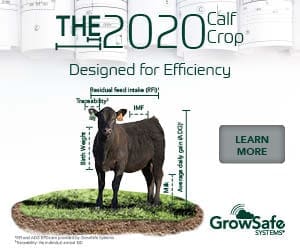 At the time of the sale announcement, Rifa Holding Group vice president Bobby Jiang said the company felt the time was right to capture value as a result of completed targeted capital expenditure and improvement programs across the Australian portfolio, as well as underlying value growth.
Rifa began its Australian agricultural investment with its first purchase in 2014. At its height, before recent sales, the holdings consist of 14 showcase properties consolidated into five main operational hubs, totalling 44,000ha of prime red meat production land and about 20,000 quality cattle across northern New South Wales and Victoria.
In November, Dunkeld Pastoral Co, owned by prominent Melbourne barrister Allan Myers, reportedly paid around $30 million for RIFA's 2400ha Blackwood Station in Victoria's Western District. The historic Dunkeld property is a large-scale livestock (breeding and finishing) and cropping enterprise that was offered with 1800 Angus breeders.
A second Rifa-owned property, the 4390ha Kulwin Park in Victoria's Southern Mallee, south of Swan Hill, was secured in November by an offshore investor-backed fund for close to $10 million. The mixed dryland cropping and grazing enterprise is described as highly productive and strong performing, historically planted to barley, grazing oats and hay.
Still remaining to be sold from the RIFA portfolio are the 8613ha Middlebrook Station in northern NSW near Nundle, and the 23,977ha Cooplacurripa Station east of Nowendoc.
Collectively, Middlebrook and Cooplacurripa are expected to raise around $75 million. RIFA paid about $32 million for Cooplacurripa Station in March 2016.
Seasons have improved significantly on both locations since early January, with significant pasture response and dams full, Mr Hall said.
There was still a good level of interest in both properties, with parties "progressing through various stages," he said.
"Beef prices, while they have come off the boil over the last couple of weeks, are still very strong, and both properties have good body of feed – both natural and improved pastures."
In September 2016, RIFA paid a reported $55 million for its two NSW aggregations of properties at Nowendoc and Warialda, including cattle.
CBRE's Danny Thomas, Col Medway, Richard Royle and Simon Cudmore are handing inquiries on the remaining properties.
A fair number of breeders are retained on both Middlebrook and Cooplacurripa, despite the impact of drought last year.