DIRECT consignment slaughter cattle prices across eastern and southern Australia have retracted further this week, in the face of difficult export meat trading conditions and other factors.
Competitive processors in southern Queensland on Monday lowered their grid offers by anywhere from 10-20c/kg dressed weight.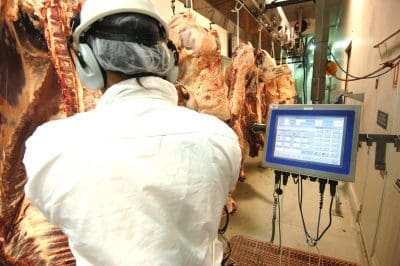 It means there is a bit of spread evident in offers seen this morning, included heavy cows 665-685c/kg, and 725-745c/kg on four-tooth export ox (some of those higher steer offers HGP-free only), depending on location.
Those rates are now back as much as 70-75c/kg on heavy cows, and around 50-60c/kg on grass export steers, on the height of the market at the start of this year. In some cases, rates this low have not been seen since late August last year, after which there was a dramatic upwards adjustment.  
What's unusual in the current downwards trend is the fact it is happening during periods of extremely low national kill. The industry processed only around three million head of cattle for the first six months of this year, and expects to kill only about 150,000 more than that in the second half. That amounts to the second lowest annual beef slaughter number in the past 35 years at around 6.15 million head.
Compare that with the 2019 year, when adult cattle slaughter reached around 8.5 million head, and 2014 and 2015, when the number exceeded nine million head in consecutive years. The difference back then, though, was that the processing industry had the labour force to manage it. Many plants were running Saturday shifts, and in some cases, double daily weekday shifts to move the volume.
Supply is now more evenly matched with processors' (reduced) ability to kill cattle, hampered both by rising COVID and common flu sickness issues, underlying access to labour, and ongoing logistics and shipping challenges.
Several large Queensland export processors are now taking bookings for weekly operations well into August – some on kill spots only (no price attached).
Central Queensland grids are typically 10c/kg behind those rates for southern Queensland quoted above, with North Queensland 25c behind.
In southern states, grid offers have held up better, either unchanged, or 10c down this week. One set of quotes we saw this morning had 690c/kg for cows and 760c/kg for four-tooth heavy steer. Supply remains vert tight across southern regions.
Saleyards prices have shown a similar sharp downward trend in the past three weeks, with current prices in southern Queensland clearly behind direct consignment, when costs are removed.
Last week's rain impact on saleyards offerings and slaughter cattle supply operations has now largely passed, although many paddocks remain very boggy.
Tough meat trading conditions
Part of the downwards pressure on slaughter cattle prices is the considerable pressure being reported out of processors export meat trading desks, driven by an avalanche of beef being produced out of the drought-hit US beef industry.
So just how dominant is the US in international beef export markets in which Australia operates at present? Pretty dominant, it seems.
The US broke all-time monthly volume records for beef exports in May, consigning about 135,000 tonnes of beef into export markets. The raging drought across the US is the primary reason for that, with herd liquidation in full swing.
In contrast, Australia (at the other end of the drought cycle, in full herd-rebuilding mode) consigned a little over half of the export volume the US did in May (about 79,000t).
Beef Central cannot find a point in history where the volume of US beef exports hitting export markets has exceeded Australia's, by such a large margin.
Because of the supply/demand cycle, slaughter cattle in the US are currently relatively cheap, compared with Australia, and ultimately this is seriously impacting Australian beef's competitiveness on the world stage. And that's happening despite some currency relief, which currently sees the A$ valued at below US68.3c.
On top of that, the Australian domestic beef market has fallen in a hole recently (story to come), on the back of rising interest rates and growing consumer uncertainty.
It means that Australian slaughter cattle prices have inevitably had to adjust, just to stay in the game. Perhaps the biggest surprise is how long it took, but the competitive struggle among export processors to retain market share in a depleted pool of slaughter cattle is the reason for that.
The only upside is that the deeper the US beef industry cuts into its breeding herd, the better the impact for Australian beef, in the longer-term supply picture.
The challenge, however, will be finding enough staff to man processing plant shifts in Australia, as our weekly slaughter numbers start to return to more normal patterns next year.
Weekly kill
Entering the second half of 2022, nationals slaughter rates continue their familiar pattern – yet to break 100,000 head for a seven-day operating cycle.
Last week (ended Friday 8 July) saw a tally of 96,542 head, impacted to some extent by earlier weather conditions due to rain. Several large Central Queensland plants killed for only three days, while a number of NSW processors also missed time due to flooding and logistics problems.