AFTER five or six weeks of little change, slaughter cattle price grids issued by southern Queensland processors have exploded again this week, rising 40-65c/kg in places to yet another round of blistering record highs.
Several major operators since Monday have grids in place offering 760c/kg for four-tooth heavy steer (one of those offers for HGP-only – deduct 10c for implanted steer), with heavy cows now 720c.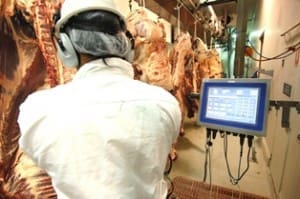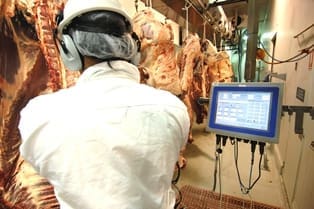 Beef Central's weekly kill report last week showed the same descriptions at 710c/kg and 655c/kg, respectively.
It means that a typical heavy slaughter cow 300kg without too much waste, is this week worth $2160 before grid penalties, while a 350kg four-tooth grass ox is worth a cool $2660. This time last year, processors were quoting 620c/kg on four-tooth ox, and 550c on heavy cows. That represents a phenomenal 140c/kg and 170c/kg rise on those descriptions in 12 months.
Central Queensland grids have also risen this week, but are typically 10c behind the southern Queensland quotes listed above, restoring the 'normal' regional freight differential in the state.
Southern states' grids are mostly unchanged this week. They now align reasonably closely with offers in Queensland – but to put that into context, the south has been well above Queensland rates for the past few months of winter.
Several factors appear to be in play in this week's sharp grid price rises:
Saleyards prices have clearly driven higher than equivalent direct consignment offers across selling centres within range of Queensland processors over the past two to three weeks, as processors continue to struggle for numbers to raise each day's kill
Southern processors, in the depths of serious late-winter starvation for slaughter cattle, have pressed north in greater numbers over the past two weeks to supplement their supply. One consignment of heavy cows bought out of Wandoan in Central Queensland were priced at 400c/kg liveweight, landed Dubbo, or the equivalent of about 385c where they stood. Just some of the southern operators chasing cattle out of Queensland centres recently include O'Connors, Australian Meat Group, McPhees, Throsby and Bindaree, adding additional competitive pressure to an already threadbare market offering. Given the 15-20c/kg freight differential to get the cattle home, it indicates just how desperate southern processors are at present to keep their chains moving. Many southern operators are still on four days a week – some less. Southern plants still have a couple of months, at least, before the spring flush of local slaughter cattle start to emerge. Don't be surprised to see some temporary strategic closures in the meantime, as a result.
The recent early spring rain influence in some regions has further pushed back sale decisions by some cattle vendors, now focussed on adding extra weight.
There's been a decline in finished grainfed cattle exiting the feedyard over the past few weeks. Some suggest this was caused by an earlier spike in feeder cattle prices back 3-4 months ago, which deterred some yard managers briefly from re-populating pens after close-out. That impact is only now being seen in finished grainfed supply.
Rising export manufacturing beef prices are offering some comfort on the income side of the equation.
This week's dramatic price hike has absolutely nothing to do with Brazil's recent BSE detection, or self-imposed temporary ban on export to China, Beef Central was told by export meat trade sources this morning.
September has been pinned for some months by meatworks buyers as being a particularly tight spot for cattle supply this year – pushing the normal bottom of the cycle back about a month later than normal.
One company said this week's price adjustment was the single largest jump his company had ever made to its grids. The effect has been to push processor margins back to record negative territory again, after a month or two of moderately improved (although still severely negative) margins.
"The processing industry is in a death-roll at these cattle price levels, but the primary motivation is to protect our workforce's jobs," one multi-site Queensland processor told Beef Central this morning. "If we close, those skilled and semi-skilled workers will move away to other employment, and the chances of bringing them back after re-opening are slim, at best. We have no choice."
Slaughter statistics for last week are yet to be released by the National Livestock Reporting Service. They will be added to this report when they come out.