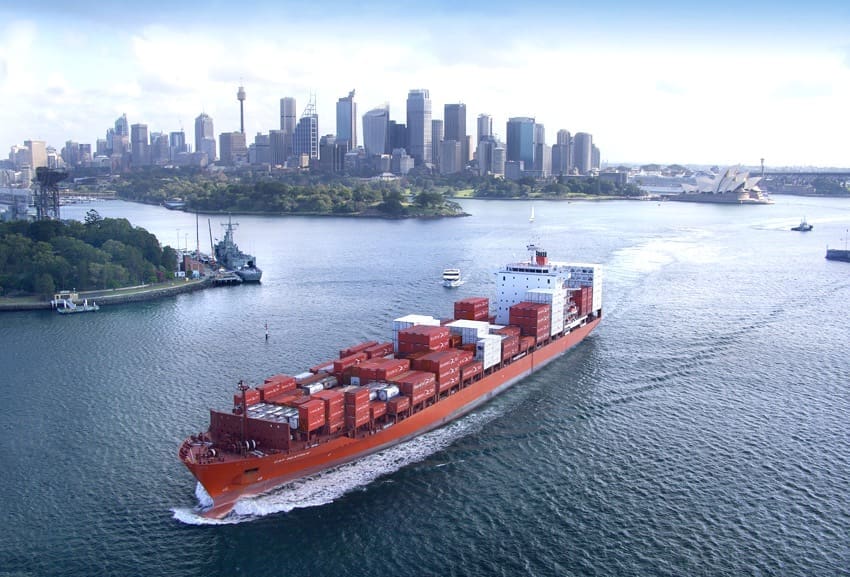 There was an encouraging rally in Australia's May beef export volumes, but tonnage remains low against earlier years' performance
Shipments to all markets last month reached just short of 80,000 tonnes – a dramatic 30pc rise on April shipments – but its worth remembering that April was severely hampered by weather and public holiday abattoir closures.
Another limiting factor has been logistics, container access and port operations challenges around the world.
Last month's shipments were up 5pc on May last year, but both herd rebuilding and COVID-related processing challenges were in full affect this time last year.
A better comparison on last month's performance is found against the May average for the previous five years, where in-month shipments averaged 97,191 tonnes – representing a deficit of 17,100t or 18pc this year.
For the five months calendar year-to-date, Australian beef exports have now totalled 318,922t. That's down almost 30,000t or 10pc, on the same five-month period last year. While expectations are that beef production could grow during the back half of 2022, on the back of another bumper season and further herd recovery, it's still leaving 2022 looking like a sub-par year, at best. In January, Meat & Livestock Australia's 2022 Projections forecast total export volume this year at 1.06 million tonnes – a figure that is looking increasingly optimistic as the year progresses.
Most key and emerging markets were impacted in last month's results, with the exception of Japan.
Japan took 25,606t of Australian beef in May, 37pc of which was in chilled form. That was almost double April volume, and up 17pc on May last year.
Calendar year to date, Japan has now taken just over 86,000t of Australian beef, compared with close to 91,000t a year earlier, down 6pc.
China just tipped out South Korea last month as our second largest export customer for the month.
China took 13,600t for the month – easily its largest monthly volume this year – up 16pc on the previous month but slightly down on trade seen on May last year (13,792t). Total trade for the last five months has reached 59,122t, 2pc down on last year.
South Korea in May took 13,220t, a 30pc rise over low April trade (reflecting supply), but virtually the same as May last year. For the past five months, trade has reached 56,917t, 11pc behind last year.
The United States continues to operate at a very subdued level as a customer, by historical standards. Last month saw exports reach just 10,992t, up about a thousand tonnes on April, but 5.3pc below May last year. Year-to-date, the US has taken 47,873t, down 10pc on last year.
Yesterday's weekly kill report provides some explanation behind the flatness in volume into the US this year.
Large numbers of both fed cattle and cows being processed in the US are starting to exert a greater influence over Australia's position in global beef trade.
Imported lean grinding meat into the US is becoming a little harder to sell, while fattier descriptions into North Asian markets were holding up better, meat trade sources said yesterday.
Another growing concern is the abundance of grainfed steer meat now being turned off in the US, which reflects large feedlot intakes four months ago as the US drought started to bite. That US grainfed beef is increasingly being directed into Japan and Korea at very competitive prices, making life increasingly difficult for equivalent Australian grainfed exporters. On certain cuts, US grainfed is undercutting Australian equivalent by US $3-$4/kg, Beef Central was told.
"The big surge in US cattle on feed is starting to come off now, at a rate of knots," one export trade contact said.
In smaller and emerging export markets, trade in May was mostly subdued.
Indonesia accounted for 3675t, mostly frozen, down 3pc on April, but 4pc behind this time last year. Year to date trade has reached almost 13,800t, down more than 5000t or 28pc on last year.
The Middle East region took 2637t of Australian beef last month, up about 20pc on April and a similar rise on this time last year. Five-month volume has reached 10,286t, compared with 12,500t last year.
Total trade to the European Union countries last month was 3161t, while the United Kingdom (no longer counted against the EU tally) was just 296t. Ratification of the FTA with the UK – hopefully by year's end – would hopefully see that figure restored to higher levels.