A DEAL is understood to be close over a change of ownership for the troubled Tabro Meats Lance Creek beef processing facility in Victoria's South Gippsland region.
The buyer is described as a southern Australian family with cattle and beef interests – possibly Wagyu – who have previously exported beef to China. Beef Central has been told the family undertook a fund-raising with investors to raise capital for the purchase, but it is unclear if this includes Chinese money, as well as Australian.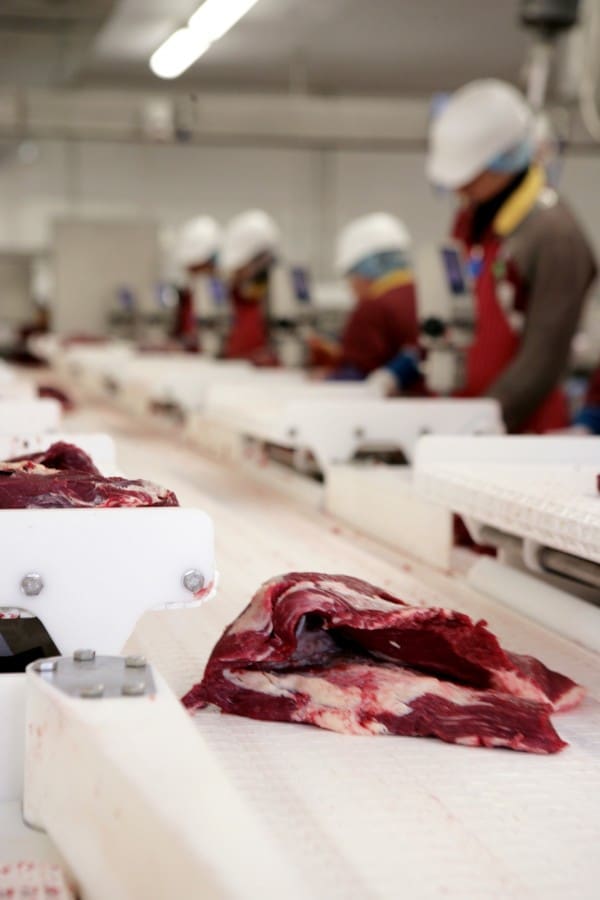 A spokesman for Tabro would not share details when spoken to this morning, but said to 'expect a press release' on ownership in coming weeks.
Sources close to the sale suggest there may have been an element of urgency to the deal, as the plant may be risking losing its export licences and accreditations, having remained closed for so long.
The 640-a-day capacity Lance Creek facility holds an export approval for the China market, and is USDA export licensed.
"You can't just leave a plant idle indefinitely, without running the risk of licenses being cancelled – and they're hard to get back," a processing contact said.
Tabro Meats, originally owned by the late Ted Brorsen, included two Victorian plants at Lance Creek and Moe, in the Gippsland region. The business was sold in 2014 to China's Hengyang Group (formerly Foresun Group).
Almost immediately after the deal was struck, Australian cattle and sheep prices started to rise dramatically, and the business got into trouble. Both plants were shut for long periods during 2016-17, and the Lance Creek facility has not operated at all for the past two years. At one point in 2016, Tabro attracted attention for late payment on slaughter livestock, an issue the company vowed to resolve.
A 2018 deal to sell the plant to Chinese-owned Harmony Agriculture and Food Co went close, but Harmony ultimately pulled out of the deal, and last year went broke itself. At one point Harmony was apparently getting a small service kill done at Lance Creek.
Last year, Hengyang Group sold its second abattoir at Moe to large southern processor, HW Greenham, which has since successfully revamped and re-opened the site.
The Lance Creek (also known as Wonthaggi) abattoir is in some of the most productive dairy and beef farming country in South Gippsland, and in earlier times was well supported by local producers and agents across Victoria and beyond.
The Chinese owners said they spent roughly $10 million on both processing plants during the 2015 Christmas shutdown period to lift efficiency and performance, ranging from pre-slaughter handling facilities to cold storage infrastructure, and X-ray and fat analysis equipment. Hengyang also installed the latest freezing technology to assure better quality of high-end products. By 2018, total investment in the Australian operations, since the 2014 purchase, amounted to $13 million, the company said at the time.
"We consider they are now much better facilities than when we started," a spokesman said.
At much the same time as it was making investments in Australia, the Chinese parent company also made investments in Brazilian, Argentinean and Uruguayan processing assets. Expansion was also taking place in the Chinese market, with new boning and processing facilities, and value-adding infrastructure. Hengyang Group planned to supply China with lower-to-middle quality commodity beef from its plants in Argentina, Uruguay and Brazil, while Australia would concentrate on higher quality products.
A spokesman said in 2018 that Hengyang Group had established a network in China with tens of thousands of sales outlets. Hengyang Group also operates 12 plants across China.