VICTORIAN-based beef processor HW Greenham & Sons has purchased the Moe meatworks in the state's Gippsland region from its Chinese owners, Hengyang Group.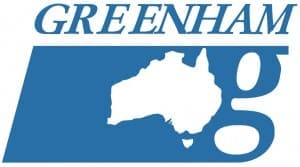 Greenham managing director, Peter Greenham Jr, confirmed the sale this afternoon, saying Moe complemented the company's existing operations, and Greenham looked forward to starting kills at the site as soon as mid-November.
"It's in an excellent region for producing quality cattle and the plant is set-up to process them," Mr Greenham said.
Chinese investor Hengyang Group (formerly Foresun Group) bought the Tabro Meats business, comprising processing plants at Lance Creek in southern Victoria and Moe in the Gippsland region, from industry veteran, the late Ted Brorson in 2014.
The Moe plant, set up for yearlings or dairy cattle, is not a hot boning plant, but incorporates chilling for quality beef production. Current capacity is around 200 head a day, with potential for expansion.
The plant holds an export license, and like a number of others is waiting to receive approval for export to China. Apart from the odd day's kill here and there, Moe has remained basically closed since 2015. Despite the extended closures, all the licenses remain intact, and maintenance and upkeep has continued.
Greenhams currently operates meat plants near Smithton in northern Tasmania and Tongala in northern Victoria. Mr Greenham said being 90 minutes from Melboune, in the middle of a good cattle producing region, Moe would complement the company's hot-boning dairy cattle kill carried out at Tongala.
"It will allow us to operate in different geographic areas of Victoria, and kill some higher quality cattle in Victoria, as well as our Tasmanian operations at Smithton," he said.
The company plans to employ about 100 staff to man the site, aiming to utilise the knowledge of former Moe employees and local workers where possible.
"We understand the importance of employment opportunities in building and maintaining rural communities, so we're keen to see people get back to work in the Gippsland," Mr Greenham said.
The processing business is expected to contribute significant weekly economic activity to the region through wages, payments to ancillary suppliers and livestock transactions.
Mr Greenham emphasised the necessity for supporting beef and dairy producers in Gippsland with a reliable local operator to process their stock.
The company plans to offer its standard 36-hour payment terms to all over-the-hooks purchases to assist with cash flow to farm businesses. It also plans to open several 'liveweight buying centres' – local weekly scales where producers receive payment on the spot for their cattle. The company has practised liveweight over-the-scales purchasing in northern Victoria for dairy cows for the past 25 years.
Tough few years for Chinese owners
As recently as Melbourne Show this time last year, Hengyang Group management told a beef producer audience that the company was in the Australian processing industry 'for the long haul.'
Hengyang had a rough couple of years after investing in the Australian beef processing industry, with cattle prices skyrocketing from early 2015. Both the Moe and Lance Creek plants were shut for lengthy periods during 21015 and 2016 due to volatile cattle prices and lack of processing margin.
The 2015 and 2016 slaughter seasons clearly produced some tough lessons for the new owners about the volatility and often narrow or non-existent margins in Australian beef processing, as cattle pries sky-rocketed.
At the time of the two plants' purchase in 2014, carcase weight prices in Victoria for dairy boner cows were around 200-210c/kg, over the hooks. Even by the end of 2014, that price had risen above 300-320c/kg, and in 2015 shot-up further to +400c/kg.
"Profitability changed dramatically for us during 2015, making it very hard to re-start operations in 2016," general manager Jack Jiang told Beef Central last year.
Last year the business was killing small runs of cattle two or three days a week at Lance Creek, but Moe remained closed.
Mr Jiang told a Melbourne show audience last year that Hengyang Group remained committed to its Australian processing investments, and in fact had plans to vertically integrate into acquisition or joint venture of feedlot assets, and cattle producing farms.
He said Tabro had spent roughly $10 million on both processing plants during the 2015-16 Christmas/New Year shutdown period to lift efficiency and performance, ranging from pre-slaughter handling facilities to cold storage infrastructure, and X-ray and fat analysis equipment. Hengyang also installed modern freezing technology to assure better quality of high-end products. Total investment in the Australian operations, since the original plant purchases, amounted to $13 million, he said.
Tabro's parent company has also made substantial investments in Brazilian, Argentinean and Uruguayan processing assets in the past three years. Expansion was also taking place in the Chinese market, with new boning facilities, processing facilities and value-adding infrastructure.
Hengyang Group operates 12 plants across China, up to 50,000sq m in size. The company had also established a large network of sales outlets.
No price was disclosed for Greenham's purchase of the Moe plant.