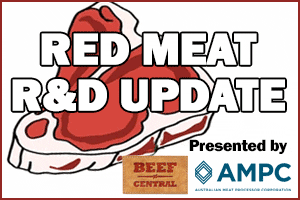 WELCOME to the regular series of articles focusing on red meat R&D, presented by Beef Central and the Australian Meat Processor Corporation. These items highlight a range of projects designed to enhance the efficiency, productivity, product quality and safety of Australian red meat sold into the domestic market and around the world.
All have the ability to help underpin Australia's unrivalled reputation as the world's premier export of quality beef, lamb and offal. Links to previous articles in the series appear below.
SUCCESSFUL innovation requires an eye on the future – understanding unfolding industry trends and the wider megatrends that will shape the future for all of the red meat industry.
The Australian Meat Processor Corporation's inaugural Innovation Showcase program in October will focus on what is next for the red meat processing industry and will provide valuable insights on how businesses can unlock new opportunities.
The Showcase will highlight AMPC's investments into research and development initiatives.
Stakeholders will be able to interact firsthand with technology in the demonstration area, through to listening to AMPC research providers together with AMPC personnel on-stage talking about the exciting innovations arising from their R&D programs.
Keynote speakers will explore the future and what this means for red meat processors.
The event, to be held in Melbourne over three days from 11-13 October, will explore the theme 'The future of red meat processing'.
It will bring together red meat processors from across Australia and promises to uncover big ideas, inspire new approaches and position businesses to move confidently into a future where food manufacture is likely to look very different than it does today.
AMPC chief executive officer Chris Taylor said the Showcase will put a spotlight on a rapidly changing global operating environment, and the great potential of the processing industry to harness this change not just for profit, but for greater good – from environmental sustainability to workforce diversification and more.
"This exciting showcase is a key priority for AMPC because we know Australian meat processing is at a key turning point," Mr Taylor said.
"The pace of change, especially as it relates to technological developments, is just getting faster and faster, and at the same time we've seen huge global disruptions that have us all rethinking what the future holds.
"We know that the red meat processing sector in this country is already highly innovative, and we know that businesses in the sector are incredibly eager to understand how to do more, move faster, grab opportunities and secure their own success."
The conference will feature two keynote speakers, both renowned for their ability to forecast industry trends and offer insights that help businesses align with those trends in the most successful ways.
On Day 1 (11 October), human futurist and strategist Chris Riddell will share his insights into emerging trends and human behaviour.
Mr Riddell was the first-ever Chief Digital Officer for MARS Inc in Australia and New Zealand, where he designed the corporate digital strategy for this food and beverage powerhouse brand.
"To be a futurist, you must authentically embed yourself into the very space from where true innovation and disruption is taking place, analysing future and emerging trends," he says.
"I'm obsessed with the future and 'the now' that shapes it. The red meat processing industry can unlock new ideas and new approaches by combining data, detail and insights, to build a future that will be better than today."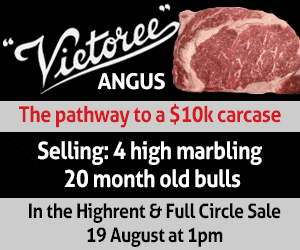 Michael McQueen, keynote speaker on Day 2, is an award-winning trend forecaster and bestselling author. With clients including KPMG, Pepsi and Cisco, he has helped some of the world's most successful brands navigate disruption and maintain momentum.
At the Innovation Showcase he will talk about the four major types of disruption that will shake up the red meat sector – and what businesses should do to be ready.
"The red meat processing sector is a critical part of the economy and more than that, of course it has an absolutely essential role to play in feeding a growing global population. There's opportunity, but there are traps and pitfalls too," he said.
"Meat processors need to understand that future success and survival will rest on the ability to anticipate, prepare for and pre-empt disruption. This sounds daunting, but it's achievable by looking at the four key forms that disruption will take in the next decade, and understanding the key technology trends that will shape the future including Artificial Intelligence, robotics and business automation."
Other presentations across the three-day event will cover topics ranging from emerging markets to machine learning, providing a backdrop for the exciting R&D outputs on display during the event.
More info and to register – https://www.ampc.com.au/news-events/events/ampc-innovation-showcase
 Previous articles in this series:
Australian first in hot boning technology