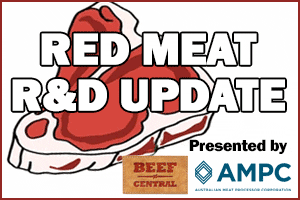 WELCOME to the second in a new fortnightly series of articles focusing on red meat R&D, presented by Beef Central and the Australian Meat Processor Corporation. These items will highlight a range of R&D projects designed to enhance the efficiency, productivity, product quality and safety of Australian red meat sold into the domestic market and around the world.
All have the ability to help underpin Australia's unrivalled reputation as the world's premier export of quality beef, lamb and offal. As this collection of R&D articles builds over time, a handy search tool will be added to allow readers to sort articles by relevant topic.
Last week's topic: Could a futuristic exo-skeleton create new opportunity in the meat sector?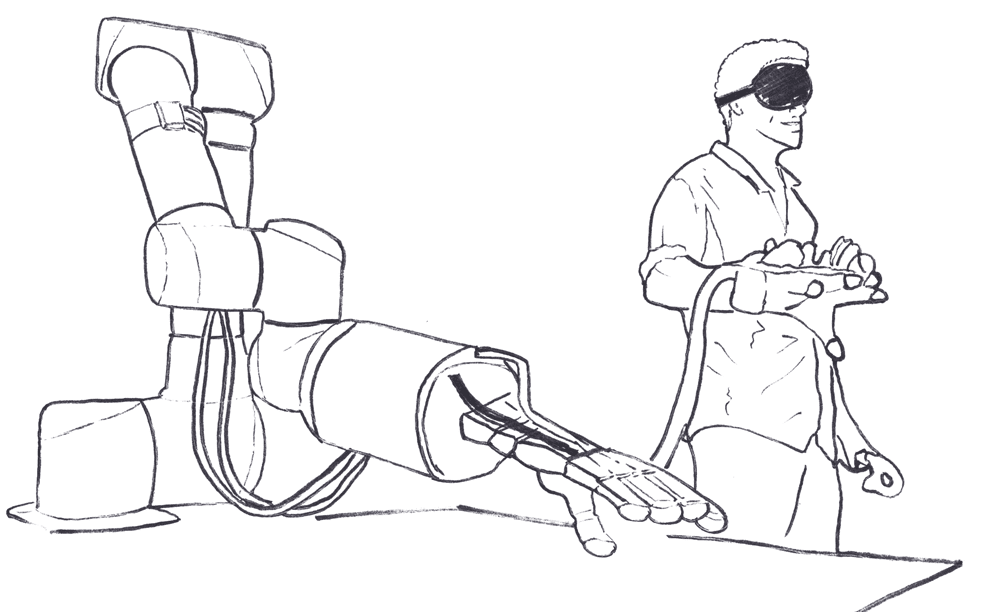 WHAT could video games and the Australian meat processing sector possibly have in common? If you've always thought of game-playing as an activity that happens outside work, it might be time to think again.
'Gamification' is a term that is gaining traction in a lot of industries and it's something you'll probably be hearing more about across the processing sector. In essence, gamification is about bringing elements of game-playing, like point scoring, competition or rules of play, into a non-game environment.
In the processing sector, AMPC is testing whether gamification could help businesses upskill staff from hands-on operators to console operators, to increase efficiency and productivity, enhance safety and open up roles to a wider field of candidates.
Bringing the game to the processing facility
What might it look like? Imagine a game where staff mark cuts on images of beef sides, as though they were using a saw. They'd be challenged to get faster and more accurate, and they'd earn points for getting it right. They'd basically be playing a video game to gain real skills they could put to use at work.
This is exactly what AMPC is working on in the first stage of its gamification innovation project.
AMPC (and the industry) have a vision to eliminate all WH&S incidents from processing operations. Where possible, dangerous tasks will be fully automated, and where this is not possible, semi-automated or remote solutions will be sought that will allow the operator to do their job without being directly exposed to dangerous tools and implements.
This project is about semi-automated/remote solutions, and beef scribing has been selected as the starting point.
The goal is that at the conclusion of all development stages, Australian beef processing facilities will have operational staff undertaking scribing activities without being right next to the carcase, holding onto the scribe cutting saw. What comes out of this project remains to be seen, but ideally operators would be based in a control room.
In addition, it is hoped this project will help support the development of an online training tool for operational staff, creating new ways to educate potential staff about processing roles within beef plants, and open up new ways of remunerating staff based on cutline placement accuracy and speed.
AMPC hopes the project will also broaden the range of staff able to work in beef scribing including those on light duties and those with reduced mobility.
How the project will roll out
This is a five-stage project, beginning with concept development then moving onto evaluation by real operators and a range of assessments in the processing setting. The final stage would be industry adoption. AMPC is currently focused on Stage 1.
AMPC is keen to hear from solution providers and researchers who believe that they could successfully execute a Stage 1 project.
The aim is to evaluate different ways gamification can be used for operational staff to engage with a databank of images of beef sides and mark/identify where the scribe cuts should be made. AMPC has already had interest from Company X, HDT Global, Intelligent Robotics, Lumaten, Strategic Engineering and Wunderman Thompson, but is keen to hear from as many potential providers as possible.
The project is aligned with AMPC's strategic plan, which highlights Advanced Manufacturing as a core investment theme. The goal is to make operations more efficient while also improving WH&S for operational staff.
Get involved
If you are a solution provider or developer and would like the opportunity for AMPC co-investment support to demonstrate and evolve your offering in gamification and demonstrate it in meat processing environments, get in touch with Stuart Shaw or Amanda Carter at AMPC. You can find an application form here.
So what exciting project will we profile next? Look out for an update in our next fortnightly Red Meat R&D column on magnetic conveying.