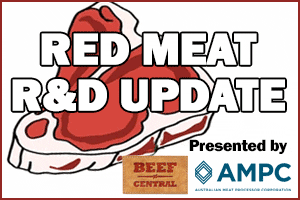 WELCOME to the fortnightly series of articles focusing on red meat R&D, presented by Beef Central and the Australian Meat Processor Corporation. These items will highlight a range of projects designed to enhance the efficiency, productivity, product quality and safety of Australian red meat sold into the domestic market and around the world.
All have the ability to help underpin Australia's unrivalled reputation as the world's premier export of quality beef, lamb and offal. Links to previous articles in the series appears at the bottom of this page.
READERS who are familiar with Japan's famous Shinkansen bullet trains may have also heard about the magnetic conveying system the service uses – an incredible technology that zips Japanese commuters from one stop to the next at breathtaking speeds.
But speed is not the only advantage of magnetic conveying, and the Australian Meat Processing Corporation is now looking at how the technology might fit in to the red meat processing sector.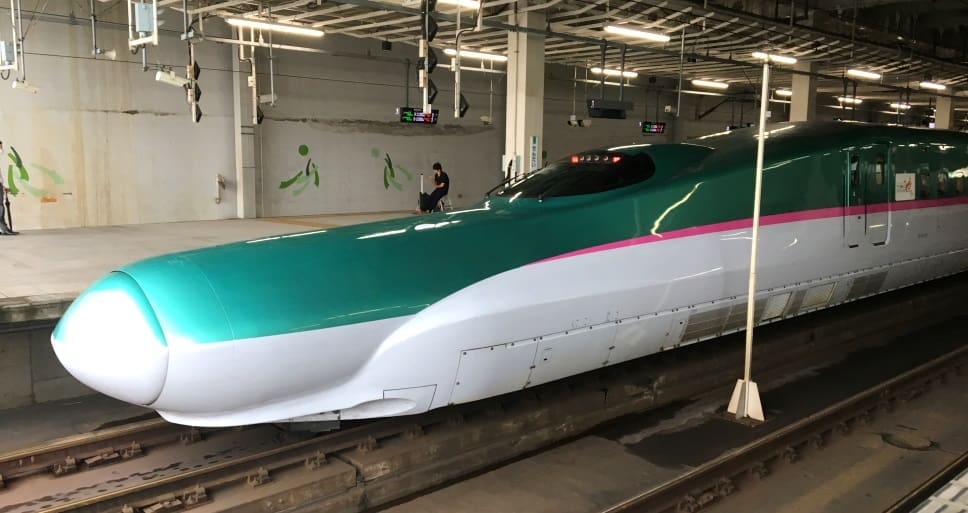 Magnets for meat
Bullet trains and the levitation systems they rely on, using magnets, have been around for a decades, in Japan and elsewhere globally.
Over the past ten years though, the manufacturing industry has been taking a hard look at whether the magnetic conveying platform can be used as an alternative to standard conveyors used in meat plants, and/or be applied to other elements of product, machine or parts movements.
How might the technology be used?
The possible applications AMPC would like to evaluate include conveying primals, carcases, and retail-ready portions around the factory, prior to final packing. All of these applications would require the value-add of individual shuttle/part-tracking for processing traceability requirements.
Traceability is a key development area for the sector, with consumer demand for it only increasing. The magnetic conveying project is highly complementary to efforts to systemise and simplify traceability, in addition to helping create production efficiencies.
It's a big investment – but it could come with benefits from reduced maintenance, more flexible programming to change material flow within boning rooms (for expansion or customer changes), and less fall-out/contamination of the product, to reduction in cleaning time and resources, individual part traceability, carcase chiller sortation systems, and more.
AMPC Innovation Challenge
The team at AMPC would like to hear from providers who believe that they could demonstrate their own examples of magnetic conveying solutions, or come up with new approaches using existing technology.
It is not expected that the current offerings on the market would be meat processing room environmentally ready – the extent of readiness will be assessed as part of the first stage of the project.
One working example of this technology in manufacture is the Rockwell MagneMotion intelligent conveyor system, used in the assembly automation, material handling, and transportation sectors.
Others include B&R Industrial's ACOPOS 6D with magnetic levitating shuttles and Beckhoff's Xplanar motor. AMPC is keen to see if the technology lends itself to meat processing applications.
Testing in a real environment
AMPC wants to test the technology in real processing plants, so will be seeking to have example modules installed in beef boning rooms at member facilities for six months, and would then work with providers to identify any necessary changes to ensure the designs are a meat specific, environmentally robust solution.
What's up next?
When AMPC asked its members to provide feedback on the '100 innovation areas' the corporation should work on – more than half of those responsible for ovine throughput said 'Waterless Lamb Frenching' was a key priority.
In our next article on Beef and Sheep Central, we'll update readers on AMPC's Waterless Lamb Frenching project and see where it is headed, now that a global R&D partner for the project has been contracted.
Get involved
If you are a solution provider or developer, or have a recommendation, please reach out to Sean Starling or Stuart Shaw at AMPC.
Previous articles in this series: