CHALLENGING trading conditions for Australian red meat processors were reflected in a $7.911 million after-tax loss for the annual year ended June 30 by the Northern Co‐operative Meat Co based at Casino in Northern NSW.
The result was handed down to shareholders at the cooperative's annual general meeting last week. NCMC last year changed its name to Casino Food Co-op. The business is owned under a cooperative structure by around 500 producer shareholders, many of whom consign slaughter cattle to the plant.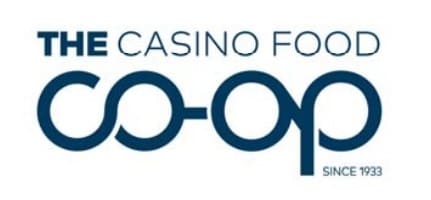 The financial result, on top of a $4.307 million loss the previous year, contrasted with an $8.2 million profit back in the 2020 financial year, described by the board at the time as a 'year of two halves' as the impact of drought started to set in.
Co‐op chairman John Seccombe said while last year's $7.9 million loss could be attributed to reduced processing numbers through the facility, the fundamentals of the business remained positive.
The Co-op had been hit hard year by the combined forces of the seasonal turnaround limiting livestock supply, labour challenges, flooding, COVID and a continued decline in demand and value of hides.
The loss of the plant's export access to China in 2020, (along with three other large Australian processors) continues to impact operations, with some long-standing service kill clients reliant on China access being forced to make new arrangements.
The challenging trading conditions for all processors this year are discussed in this Weekly Kill report published earlier this month.
"Not only has lower processing numbers increased per unit costs, inflationary pressure on inputs has also had a negative impact on profitability," Mr Seccombe told shareholders last week.
As if there were not enough issues already, the February floods across the Northern Rivers region of NSW caused enormous interruption to the Co‐op's business.
"While no assets were directly impacted from the floods, access to site and employees displaced by flooded homes resulted in numerous lost production days at significant cost to the business," chief executive Simon Stahl said.
"On a positive note, we were proud to be at the forefront of the flood recovery effort. Our Casino plant was a centre-point for the regional food drop response coordinated by NSW police and the ADF. The carpark became a heli‐pad. Emergency food packs, including meat from our cold store, were distributed to those in need across the northern rivers," Mr Stahl said.
The Co‐op also coordinated and were able to resource employee volunteers and qualified tradesmen to help with the flood clean‐up in Casino and surrounds.
Livestock shortage
By far the biggest impact on operations last financial year came from the unprecedented shortage of livestock, however.
"National slaughter numbers have been revised down to 6.15 million for 2022,
some 1.5 million below long‐term averages, which demonstrates the extreme shortage of livestock," Mr Stahl said.
"With Australian kills now some 40pc below long‐term averages, the good news is that herd rebuilding continues, and we expect 2023 harvest to improve markedly.
"The challenge for our Co‐op and in fact the broader processing industry, is securing enough skilled labour to take advantage of increased supply when it finally happens," he said.
During the previous 12 months, the Co-op officially opened it new retail ready processing room, representing a significant upgrade to its production facilities.
Casino Food Co-op contributed $4.78 million towards that project, with a further $1.55 million in Federal Government funding support. The new facility has the capacity to produce about 100 tonnes of retail ready product each week.
"It is arguably among the hardest 12 months the business has ever had to endure," Mr Seccombe told Beef Central during a visit to Casino for Primex Field Days.
"To have one disaster following another was pretty hard to bear. The challenge now, through the period of low throughput, is maintaining the plant and staff so it can respond when the upswing starts," he said.
"Back-to-back tough years makes it more important than ever to minimise costs, and optimise any efficiency gains made through earlier capital expenditure. Those improvements, including cold storage infrastructure and the knocking box area have been huge efficiency improvements for us," Mr Seccombe said.
"Innovation and new technologies are the sort of things that help us get over the line in a tough year like last year. Some of that is seen in the benefit from the new retail-ready processing facility, which gives us another diversification to rely on, spreading the load."
He said the breakeven for the business once was around 6500 head per week, but greater efficiencies in all parts of the business had basically halved that number.
Asked about expectations for the current financial year, Mr Seccombe was reserved, saying the current conditions being experienced were unprecedented.
"But we are reasonably confident that conditions might start to improve during the first quarter next year. The big challenge will be securing staff, as well as securing cattle," he said.
"Securing staff is going to be a huge challenge for every processing business next year, once numbers start to rise. We've started that process, including building accommodation facilities, and promoting ourselves as an employer of choice across the region." *More on that in a separate AMPC story to come later this week.
Commitment to employing locals remained resolute, CEO Simon Stahl said, however in the meantime the co‐op continued to integrate Pacific Labour Scheme workers into the operations to underpin workforce recruitment.
"Our leadership program and improvement in diversity and culture remains a focus for our business, along with our employee assistance program, including Health & Wellbeing and the commencement of our Reflect Reconciliation Action Plan," Mr Stahl told shareholders last week.
"During these times, we focus on the matters we can control, and I'm proud of our employees commitment, as demonstrated by recent recognition at the Northern
Rivers Business Awards, where the Co‐op won Business of the year, Outstanding Business Leader, Excellence in Sustainability and Excellence in Diversity & inclusion.
Other awards earned by Casino Food Coop through the 2022 trading year year included:
State Finalist in NSW Training Awards for "industry collaboration with TAFE NSW
Best Safety Cultural Initiative Awards at AMPC Safety Awards
1st & 3rd Place at Boning Award Competition Meat‐stock Toowoomba.
The meat‐stock competition was a particular highlight for Mr Stahl.
"It was an amazing opportunity for our 'trades' to demonstrate their de‐boning & slicing skills that many of the community don't get to see," he said.
During last week's AGM, John Seccombe was re‐appointed Casino Food Co-op chairman, while Neil Short and Robert Sinnamon were returned to the board for a further three years, and two years respectively.