SOME market segments will be impacted harder than others by China's surprise suspension of four large eastern Australian export meat processing plants on Monday.
As reported yesterday, China has suspended four Queensland and NSW beef plants over 'labelling and documentation issues.' They include JBS Australia's Beef City facility near Toowoomba and Dinmore, near Ipswich, together with Kilcoy Global Foods north of Brisbane, and Northern Cooperative Meat Co at Casino.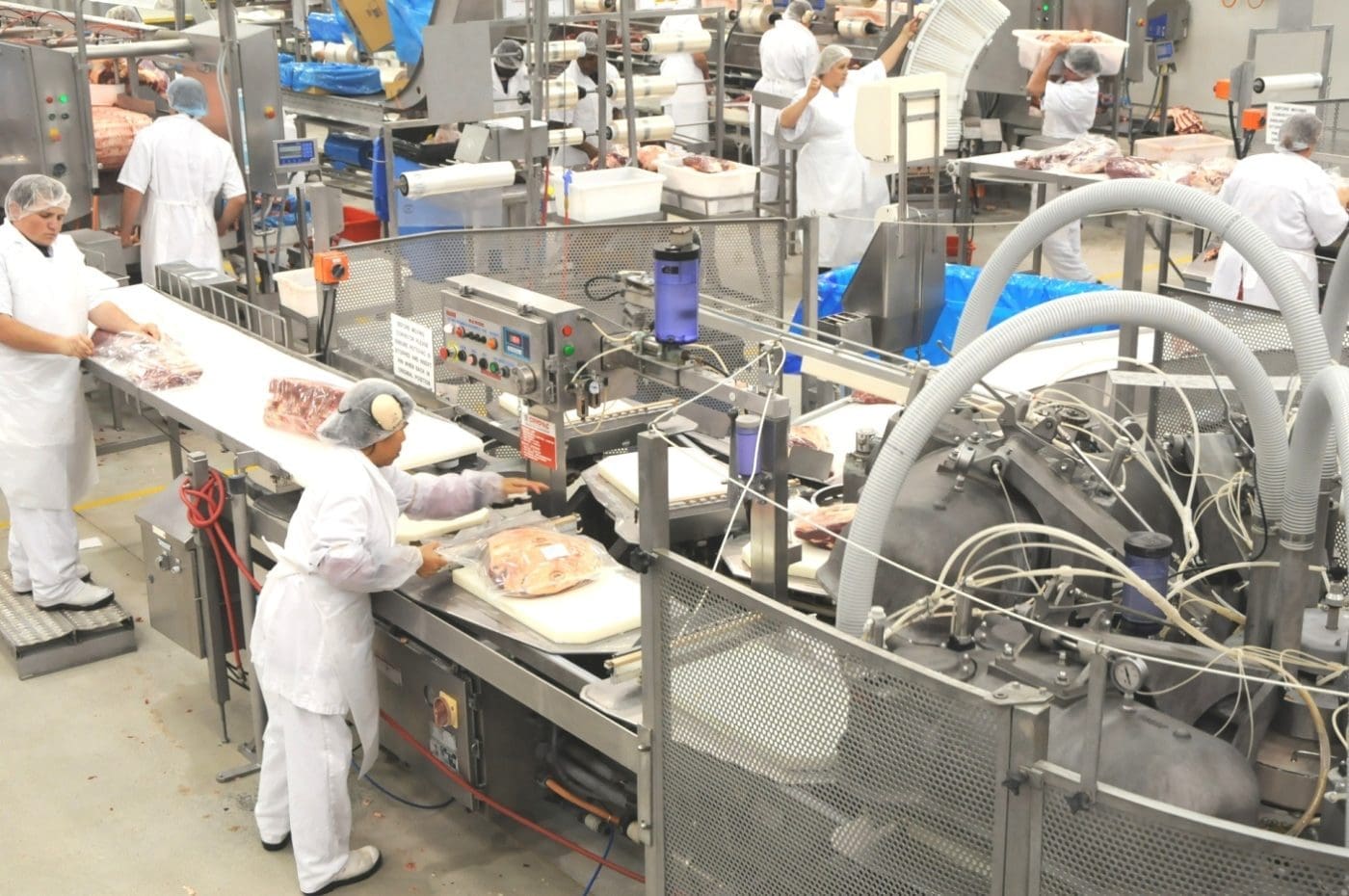 A key feature of the four plants caught-up in this week's dubious suspension is that they are all heavily oriented towards higher-value chilled product, rather than frozen.
While the impact of the suspensions is still being absorbed, both JBS and NCMC have indicated it will be 'business as usual' as they endeavour to shift product into alternate markets.
All four affected plants have market alternatives for their product, but some have a much less diverse export customer base than others, and are likely to be more directly impacted by the loss of China access.
In total, the four suspended plants have a daily kill capacity of around 6600 head per day. None have yet indicated any intentions to reduce daily kills, or cattle on feed, as a result of this week's development. Several have said they have containers of chilled meat that was ready for shipment coming back from the port, and inventory in cold storage that was being prepared for shipment to China in coming days, that was now 'going nowhere.'
NCMC general manager Simon Stahl said while the suspension came as an absolute surprise, his company (which also processes cattle for a range of service kill clients) was now focusing on re-working product into different markets.
"We'll just see how it plays out, and we're working to get our responses through the department and back to China," Mr Stahl told Beef Central.
"I don't anticipate any knee-jerk responses from any of our custom-kill clients," he said.
"There's still markets around, other than China. And being small, some of our custom-kill brand program clients are actually quite nimble, and can seek-out new markets. They're not too worried at this stage, but are keen to determine where they go from here, and just work through it."
"As we have found out everywhere throughout the world, the beef industry needs to de-risk. And luckily for Australia, protein is in high demand around the world, and breadth of markets, as we have, is important."
JBS issued a statement this afternoon, saying it was actively working with DAWR to address the technical issues China has raised.
"For both the Dinmore and Beef City processing plants, it is business as usual with no impact on jobs, livestock procurement or beef production," the company said.
"JBS Australia will continue to focus efforts on current domestic and international customers, while responding to the suspension through corrective actions with DAWR as a matter of urgency."
JBS Northern's chief operating officer, Anthony Pratt, said Dinmore was considerably less exposed to the China market than a lot of other large Australian meat plants. He said it was 'no secret' that JBS Northern had worked to limit its exposure to any one beef market, due to perceived risks.
"While this suspension will have a significant short-term impact as we adjust ourselves operationally, we will adjust, and get on with business. The fact that JBS has such a large access to international markets is to our advantage," he said.
"While we don't want to downplay the seriousness of the situation, we want producers to know they can continue to sell us cattle, with confidence. And there's no suggestion we will be reducing kill days at Dinmore or Beef City as a result of the suspension. Our operations staff jobs are safe."
HGP-free, grainfed impact
Discussions with other large supply chain stakeholders suggest certain parts of the market are likely to be impacted by the suspension more than others.
The first is HGP-free beef. As reported earlier on Beef Central, HGP-free has become a rapidly-expanding feature of the Australian beef industry over the past two years, and that has been driven, almost entirely, by market requirements in China.
Three of the four suspended Australian beef plants operate large HGP-free programs. Kilcoy Global Foods, for example, typically devotes two days each week to HGP-free grainfed kill, much of it destined for China. Kilcoy is regarded as the largest processor of HGP-free grainfed cattle in Australia.
The deterioration of trade into the EU beef market this year has only intensified Australia's reliance on China as a HGP-free beef customer, Beef Central was told.
The second market segment likely to be more heavily impacted is grainfed. Two of the four plants involved are dedicated grainfed plants – Kilcoy Global Foods, with a daily capacity around 1500 head, and JBS Beef City, with capacity of about 800 a day. Of the others, about 30pc of JBS Dinmore's enormous 3400 head daily kill is grainfed, while a substantial portion of service kill done for outside clients at NCMC Casino is grainfed, including Wagyu.
As one of Australia's largest processors of Wagyu cattle, for a range of dedicated Wagyu supply chains, Casino's suspension may provide particular difficulties in finding alternate homes for certain Wagyu cuts, Beef Central was told.
It's still way too early to see cattle market impact from the suspensions, but some anticipate a reduction in premiums ahead for HGP-free feeder cattle.
Market premiums for HGP-free 100-day grainfed slaughter cattle last year averaged 35-40c/kg carcase weight above 'conventional' grids , worth $120-$140 a head on a typical 350kg grainfed carcase.
That could make for some very expensive carcases for the suspended beef plants, if that product has to be diverted back into general markets alongside HGP-treated beef.