THE impact of heavy beef herd reduction in the US due to the effects of devastating drought this year is likely to have a profound impact on global beef supply next year, delegates at the BeefEX conference in Brisbane heard last week.
US beef exports have exploded this year, driven by the extreme high rates of kill as desperate producers turn off stock due to lack of feed and water.
Recent data compiled by the US Meat Export Federation showed US beef exports in August totalled 133,832 tonnes – close to double Australia's export tonnage, and the second-largest US monthly volume on record. Value for again topped $1 billion, reaching that milestone in seven out of eight months this year.
For the first eight months of 2022, US beef exports increased 5pc from a year ago to just over one million tonnes, valued at US$8.23 billion – a remarkable 24 percent more than 2021's record pace.
A large part of that performance has been driven by relentless US beef herd sell-down this year as drought encroaches across large parts of the country – especially large beef producing regions.
But at some point, that has to stop, and when it does, it's likely to happen fast, market watchers in Australia suggest. March-April next year is tipped by some as the key trigger-point when the large US beef surplus currently finding its way into export disappears.
Speaking remotely during a session at the BeefEX feedlot industry conference last week was US market analyst Brett Stuart, chief executive of Global Agritrends, a US-based forecasting and advisory firm that collaborates closely with Australia's Simon Quilty.
He said the US expected a seven percent decline in beef production next year, and was currently being burdened in export markets by a very strong US dollar.
"Conversely, Australia's beef herd is expanding rapidly after two years of good weather. We could see the potential for a lot more Australian beef in export markets next year," he said.
China boom in chilled grainfed
Mr Stuart singled out China for mention during a 'crystal ball' panel session, saying that for 16 or 17 of the last 20 years, it was heavily-reliant on cheaper 'hot-pot' style meat – mostly frozen dairy or beef cow meat.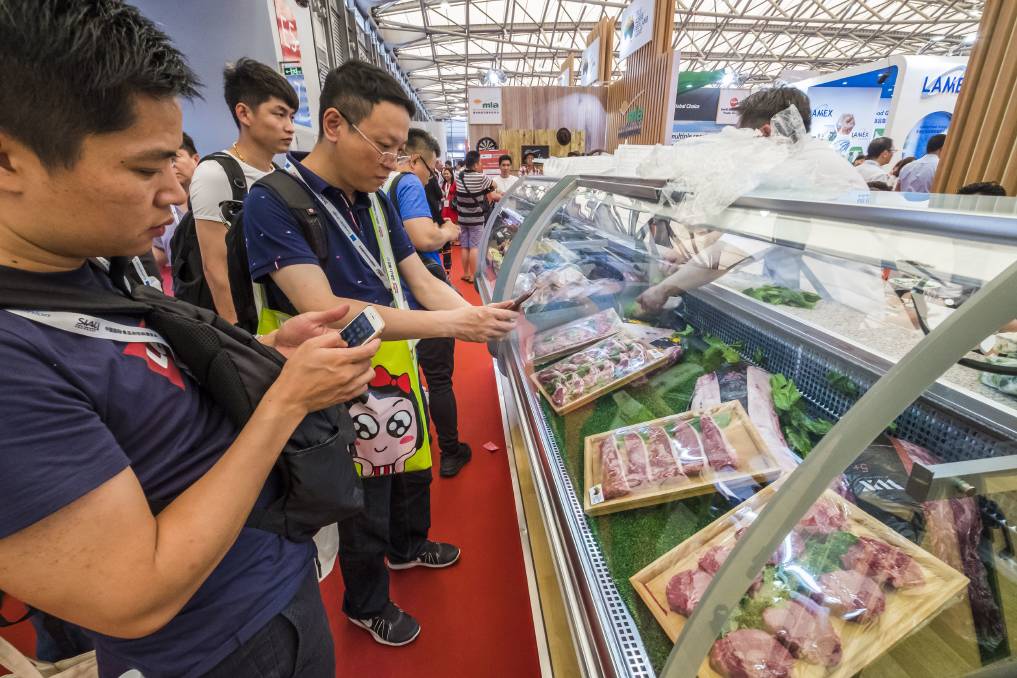 "But demand for high quality beef in China has now absolutely exploded," he said.
"Grainfed imported beef has enormous potential in China. They are buying every pound of beef they can find in the world right now, despite having a terrible year – being in and out of COVID lockdowns, and their economy is on the ropes."
"Despite this, in August they imported a record 277,000t of beef from around the world, and are on track to import US$18 billion worth of beef this year. The market is incredible, with the average retail price of beef in China up 3pc over a year ago – on top of the lockdowns and everything else that is going on," Mr Stuart said.
"I am enormously optimistic for China, and we anticipate that in 2023, it will become the US's single largest beef export market, and will probably stay that way for the rest of my life."
"For US and Australian beef, this China export market is phenomenal. The wealthiest ten percent of people in China that want this grainfed beef – that's 140 million people – is larger than the entire population of Japan (the US's current largest export market).
Mr Stuart acknowledged that the US had done an 'awesome job' of securing favourable beef trade access deals with China.
Noting the de-listing of numerous Australian export beef plants for China, Mr Stuart said politically, he thought there was opportunity moving forward for Australia to have a little re-set with China. Australia does not carry the political baggage or friction that we do," he said.
Australia goes against the grain
Analysing global beef markets daily,  as he does, Mr Stuart said he saw Australia as the only significant global beef herd in expansion mode right now.
"We have forecast that over the next five to ten years, global beef supplies are not going to be adequate to keep up with global demand. Demand is going to outstrip supply, and there's only one herd in the world that's growing right now – Australia's."
"Your opportunities are fantastic. The huge decline in US beef production that is looming next year is going to re-open doors for Australia in the premium markets like Korea, Japan, the US, and around the world."
"But it all hinges right now on Australia's animal disease status. The question you should be asking yourselves is: Are we doubling down to do the best we can possible do in preventing disease incursion?" Mr Stuart warned.
How does McDonald's cope with decline in US beef supply?
During last week's feedlot conference, Beef Central asked McDonald's worldwide supply chain director for beef, Andrew Brazier about how his company planned to cope with supply challenges next year, particularly with the rapid decline in US cow slaughter.
"The US drought impact is just another headwind we've faced in the past couple of years, along with COVID and logistics challenges," he said.
"One of the priorities I have is to build a more resilient supply chain, through creating more flexibility," he said. "Fortunately, Australian supply was likely to grow next year, at the same time as US beef production declines."
"I have a lot less Australian beef going into the global McDonald's system at the moment, for obvious reasons," Mr Brazier said, referencing Australian production that currently sits at 35-year lows, due to the 2019-20 drought.
At the same time, McDonald's is currently putting US hamburger beef into markets like Japan, that have traditionally been serviced by Australia.
"In that situation, it's a combination of three things – low production this year in Australia, very high production in the US producing an export surplus, and the fact that McDonald's restaurant sales in Japan are up 30pc over the past two years," Mr Brazier said.
"So the capacity from the two suppliers that we had in Japan (Beef Central took that to mean Australia and NZ) – where we thought we had about six years of 'runway' ahead of us in terms of supply – has suddenly caught up in a year," he said.
"It's meant we've had to activate that US beef export channel into Japan to keep pace. But at some time in the near future when it starts to rain again in the US, we'll be looking to put more Australian beef back into the Japan market."
Currently for use in the US market, McDonald's is limited in imported product to Australia and New Zealand only. When asked about alternatives for next year if US domestic beef is short, Mr Brazier said the company was 'looking' at options.
"We'll see where we go," he said, "but it's a combination of the right product, at the right time. I'm never one to say, 'never, ever', but right now in the US, we think we have enough supply secured, for the moment."
Lean beef will be key
He said the key was going to be the lean beef component used in the typical McDonald's burger grind blend, given cow kill in the US next year was likely to slow dramatically.
"I think what will be interesting is that in years past, we've seen this synchronisation between the US and Australia, when it comes to manufacturing beef.
"What we haven't had in the past in that mix is the 'X factor, of China, being such a big demand puller."
"Now, the two gorillas in the room (in terms of future demand) are China and the US. The US can self-supplement, that's fine, but China is now pulling a lot of product out of South America, where it has audited a lot of export abattoirs for supply.
Mr Brazier agreed that that gave US customers for Australian beef like McDonald's a little shelter, but there would be two 'big dogs' wagging their tails next year.
"It's going to be interesting," he said.
Asked about his price expectations next year for manufacturing meat, he thought US domestic beef would be more expensive, which by default would likely pull Australian imported beef along.
"I would caveat this with the point that it is a very cloudy crystal ball, and its just my opinion. But I think Australian prices on manufacturing beef won't be going up a lot more. I think we're already around the top end – but we're at the top end coming from a historic base."
"If it (Australian imported lean grinding meat) goes off a couple of percent, it is still a really, really high historical base," he said.
Chilled only program
Asked about McDonald's experience with its 'chilled beef only' program in its popular Quarter Pounder burger in the US, and whether this was likely to be expanded into other burgers like the Big Mac, Mr Brazier indicated it was unlikely to change any time soon.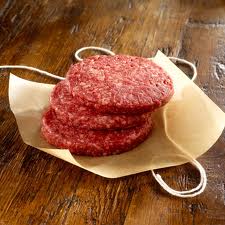 Any broader move to chilled-only grinding meat by McDonald's would greatly disadvantage Australia, as explained in this earlier story.
"The chilled-only Quarter Pounder program is still going really well in the US, but there is no real interest in putting that out elsewhere," he said.
"That's primarily because it's really challenging for raw material suppliers, and on the finished product side as well."
Coming up: A young US cattle producer taking part in this month's Japan Wagyu tour provided a graphic first-hand account of just how much of a beating the US industry is currently taking from drought.