A monthly column written for Beef Central by US meat and livestock industry commentator Steve Kay, publisher of US Cattle Buyers Weekly
DROUGHT continues to afflict the US cattle and beef industry. Significant rains in Texas recently alleviated pasture conditions there, but they have only got worse in many parts of the country and there is no relief in sight, at time of writing.
The graphic below illustrates the extent of drought across the continental US as at 22 September. Severe drought is indicated in orange, extreme in red and exceptional in maroon.
These conditions continue to force cattle into feedlots and cow-calf producers to keep reducing their beef cow numbers due to lack of grass and extremely high input costs. Hay prices for example are historically high.
The number of cattle in feedlots 1000 head or larger in the US remains historically large for yet another month, mainly because of the drought conditions.
Beef Central captured some of the impact of the current US drought in this recent article.
The September 1 US Cattle on Feed total was likely as high as it was last year, while the August total was 150,000 head above a year ago and was the second highest August 1 inventory since the data series began in 1996.
The enforced movement of US cattle into feedlots means the number of market-ready cattle will remain ample the rest of this year. Front-end fed cattle supplies relative to last year will peak this month for the balance of this year, says Andrew Gottschalk of HedgersEdge.com.
This long-awaited event was delayed as drought continually forced cattle into feedyards. This in turn was the cause of the extension of the period of record front-end supplies.
But this supply projects to decline from September into the beginning of the New Year by about 453,000 head. The five-year average seasonal decline for the same time frame is 294,000 head. The drop in front-end supplies in 2022 would then total 159,000 head more than norm, he says.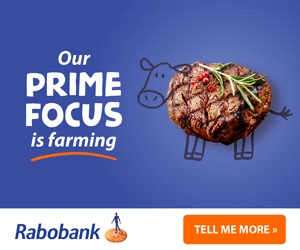 USDA's Economic Research Service (ERS) also noted the impact of drought in its August Livestock, Dairy and Poultry Outlook report. What it called robust cattle slaughter levels caused ERS to raise its cattle price forecasts for late 2022 and 2023.
There are a couple of takeaways regarding US cattle slaughter in the first half of 2022, said ERS. The first was the aggressive culling of beef cows. This was likely based on producers' reaction to pasture conditions and increased operating costs, and then by packers' ability to achieve weekday slaughter levels of fed cattle, the highest observed since 2013.
Strong domestic wholesale beef cutout and lean trimming prices, supported by strong domestic beef demand and record export sales, helped support this level of slaughter, said ERS.
Texas is by far the largest cattle state in the nation in terms of overall numbers and beef cows. Its cattle total on January 1 this year was 12.7 million head, nearly twice as large as the total in Nebraska.
Texas had 5.1 million cows, of which 4.475 million were beef cows. Oklahoma was second with 2.131 million beef cows.
It thus makes sense to take a close look at beef cow slaughter so far this year in the region. This is what Texas A&M ag economist David Anderson did in a recent article. A lot has been written about US beef cow culling this year due to widespread drought in the Western half of the country and high costs relative to calf prices, says Anderson. Most of that has focused nationally. His article focuses on cow slaughter in the Southern Plains.
Federally-inspected beef and dairy cow slaughter is reported regionally, with states grouped into roughly geographical regions, says Anderson.
Region 6 includes Texas, Oklahoma, Louisiana, Arkansas and New Mexico. Cow processing plants in Region 6 have processed 668,000 beef cows this year, up 31pc or 157,000 head from last year. They have processed 217,000 dairy cows this year, just slightly below last year.
Of particular interest is a comparison of cow culling this year to that of 2011 and 2012 during the last major drought in Texas and other parts of Region 6. So far this year, 8000 more beef cows have been slaughtered than in 2011. Slaughter this year is 164,900 head more than in 2012, he says.
The states in Region 6 reported 8.4 million beef cows on January 1, 2022. Those states had 8.8m beef cows on January 1, 2011. While cows may come into the region for slaughter, it is likely that a larger proportion of the herd has been culled this year than in the last major drought.
Nationally, beef cow slaughter is up 300,000 head this year over 2021 and up 263,500 head over 2011, he says.
Significant rainfall in parts of Texas over the last couple of weeks (since early September) may restrain culling in the near future, says Anderson.
The rain has also brought more moderate temperatures, providing another boost. He will watch national and regional beef cow culling over the next six weeks to better gauge the impact of these storms.
Seasonally, the largest cow culling weeks of the year nationally occur in October and November. Rain and earlier heavy culling rates could pull back slaughter and boost cow prices, he says.
Meanwhile, I and many others keep praying for rain in the parched West.