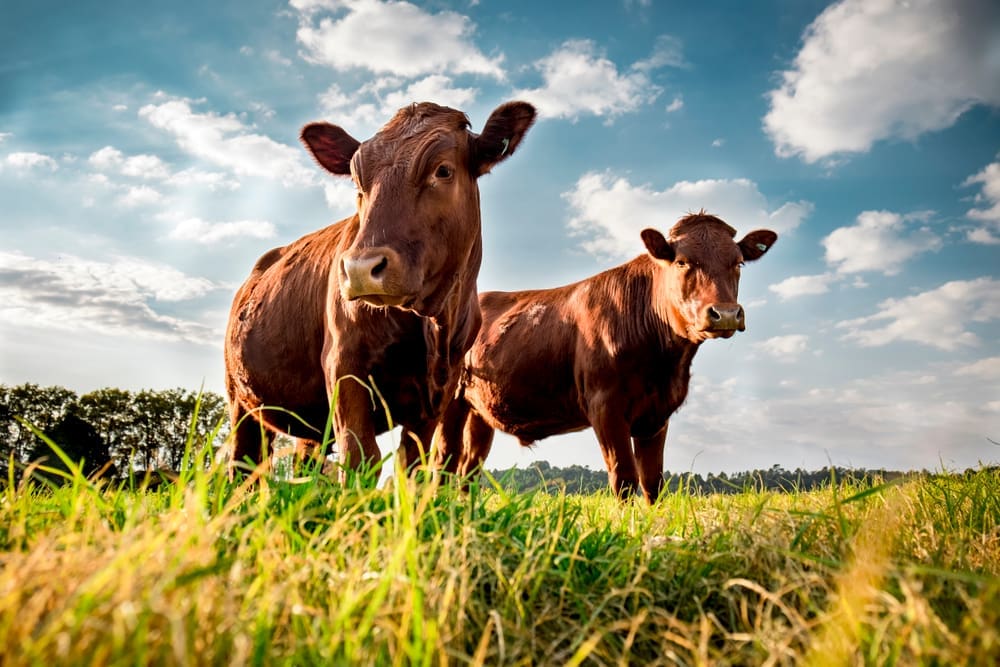 LONG awaited soil carbon credits are expected to hit the market later this year, with multiple aggregators submitting results to the industry regulator.
CarbonLink and Agriprove both used last month's National Carbon Farming conference in Albury to announce credits are on the way.
The market for soil carbon is relatively untested, with only one project yielding Australian Carbon Credit Units (ACCUs) in the past seven years. The other major deal was Microsoft's purchase of soil carbon credits, which were generated using a US scheme, from a group of Australian properties.
Market foresters say the outlook for ACCUs shows demand outstripping supply for at least the next decade – as companies look to meet ambitious carbon and climate targets and the science behind carbon capture is still being sorted out.
But some carbon credits are worth more than others and a lot of it comes down to a concept called "co-benefits", where companies are buying another benefit they can market to their customers – like an increase in biodiversity, agricultural production or a social outcome. Pretty pictures and good stories are often part of the deal.
Cuong Tran is the general manager of Market Advisory Group, which advises companies buying and selling credits. He said one of the best of examples of premium carbon credits was the savanna burning method.
"Because it involves traditional owners working on country, there's a real social benefit attached to it," Mr Tran said.
"There's a large premium on the savanna burning ACCUs and although there is a lot of interest in soil carbon, there is no immediate evidence that there will also be a premium on soil carbon projects. Noting that there are a lot of primary production and co-benefits to the farmer."
Companies have already shown interest in the co-benefits of the practices used to increase soil carbon – with multinationals like Nestle and Microsoft claiming to support regenerative agriculture.
Concerns over soil carbon and drought
With bumper seasons in Southern Queensland and Northern New South Wales in the past two years, the science community is not surprised to see the generation of soil carbon credits. The concept involves taking a baseline measurement and coming back in the following years to see if it has increased.
Most of the area where the projects are concentrated have been coming out of drought, so an increase in soil carbon was inevitable.
Mr Tran said companies were wary of the longevity of soil carbon credits, with droughts and fires potentially sending the amount of sequestration backwards. Many scientists are saying more data is needed to prove this point, with some studies seeing positive results and others calling for the scheme to be abolished.
"One of the stipulations of carbon credits is that it should, ideally, be there forever. So, if you store a ton of carbon in the soil, it needs to stay there forever – or at least 25 years," he said.
"I know a lot of soil scientists are wary of this with soil carbon because of droughts and other factors that affect soil productivity."
For that reason, many have been urging producers to think long and hard before selling off credits – with the potential to sell low carbon or carbon neutral cattle.
The Microsoft fallout
As mentioned earlier, one of the biggest known soil carbon deals was Microsoft's deal with the US-based Regen Network to purchase credits from more than 18,000 hectares across five Australian cattle stations.
The deal was controversial, with a group of scientists raising a number of concerns about the method used.
Microsoft has since released a white paper highlighting some challenges with soil carbon, although it has not confirmed if the credits will be part of the company's target to be climate negative by 2030.
"The soil carbon market is relatively immature, and the certainty of soil carbon removal estimates is dependent on rigorous and appropriately designed measurement approaches," the document said.
"As with forest projects, baseline sample measurements are essential, and projects must clearly delineate removals from avoided emissions. We realize that the process of extracting and processing soil samples is expensive today and will need to become more affordable in the future for more widespread adoption."
Mr Tran said the controversial nature of the Microsoft deal and unregulated method used to obtain the credits made it hard to use it a precedent for market forecasts.
"It wasn't in-line with the Clean Energy Regulator and the Emissions Reduction Fund like the new ones coming through – we think it wouldn't stand up to the same level of scrutiny," he said.
"It's good that a company like Microsoft is committing to programs like this, but we advise going through the regulated methods. We need to be consistent to allow farmers to understand what they might get from a program like this."
Focus on delivering credits
With so few carbon credits being delivered since the program started seven-years-ago, the managing director of one of the biggest aggregators says the company is more focused on delivering credits than marketing them.
Matthew Warnken from Agriprove said COVID and issues with the regulator in 2020 had slowed the company's first round of credits. He said six projects had received their second baseline tests showing positive results
"We had teams in various stages of isolation who were unable to get into the field and collect the data," Mr Warnken said.
"Moving forward under the 2021 method, each one of our projects will be assessed annually in-terms of their increases in soil carbon. I firmly believe in the next two years we will double the amount of information we have on soil carbon."
Mr Warnken said he was confident the soil carbon credits will demand a premium in the marketplace. He said most of the company's efforts were put to generating soil information.
"Part of the demand will be co-benefits, the other part of the demand will come from institutional investors wanting to fast-track the development of emissions removal technology," he said.
"We don't see any blockage with market demand, our main focus has been on increasing subscription to the program."