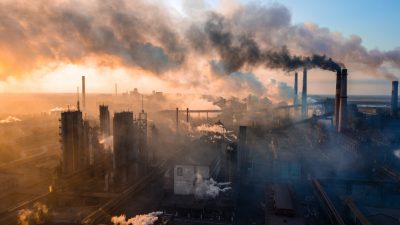 AUSTRALIA'S carbon market has been the source of plenty of hype this year, with the price of carbon credits more than doubling in the past 12 months.
Sequestering carbon in agricultural soils has become an increasingly popular way for producers to gain credits, with some of the country's largest corporate cattle companies starting new projects and a push for smaller producers to consider it.
But University of Melbourne professor Richard Eckard said producers should consider their own need for carbon credits before selling them.
"When it comes to tree carbon or soil carbon, it's like a bank account that can accumulate as you grow trees or improve soil carbon," Prof Eckard said.
"But if you sell your carbon credit to another company, it has gone from your property and possibly out of the industry.
"One day when you need to become carbon neutral, that stock is not available to you but it's on your land and you need to look after it for someone else."
Carbon neutrality needed for market access
With companies like JBS committing to become carbon neutral, Prof Eckard said regular producers might have trouble accessing markets if they are not carbon neutral themselves.
"If you are a cattle producer wanting to sell through JBS, well you are under pressure now," he said.
"It is misleading to talk up the carbon market as something producers can make a lot of money from, without mentioning these other issues."
Most carbon credits, which have been generated in Australia, have been purchased by the Federal Government's Emissions Reductions Fund as an Australian Carbon Credit Unit (ACCU).
Prof Eckard said he was still trying to clarify if some of those ACCU's sold directly to the government could be claimed by industry.
"Sometimes government is using taxpayer money to buy those credits and retire them permanently, that means they haven't retired them to the coal industry or the power industry," he said.
"I would argue that can still be claimed by the red meat industry or the farm itself, because there is no double-dipping.
"This is completely different to selling on the voluntary market to an overseas company or selling an ACCU to a power station who submits it to the government to offset its own emissions."
Baseline carbon data essential
Northern New South Wales producers Hamish and Jess Webb have recently started a soil-carbon project on their property near Uralla. Mr Webb has since become an executive director of the company, Precision Pastures, which helped the pair take baseline soil-carbon data for the project.
He said the goal was to make the grazing operation more productive, with carbon credits serving as a fringe benefit.
"We originally contacted Precision Pastures to help us understand some of the limiting factors in our soil and how solve those problems," he said.
"They came back to us and said there was an opportunity to run a carbon project alongside fixing the soil problems because of the alignment of objectives."
The Webb's have decided to not to forward-sell any carbon credits they may generate in the coming years, with plans to make those decisions later.
While the different decisions may suit different operations, Mr Webb said as a producer moving into the carbon market was an obvious choice.
"There's a growing market for Australian Carbon Credits that meets with productions objectives," he said.
"Doing things like improving pH with lime, rejuvenating our pastures with broad species and changing our stocking density and timing all have benefits aligning grazing efficiency with soil carbon sequestration."
Prof Eckard and Mr Webb agree farmers should have baseline soil testing regardless of objectives.