THE nation's second-largest supermarket retailer, Coles, has become the first-mover in lowering retail beef prices in response to the decline in feeder cattle prices seen since later last year.
Coles yesterday activated price discounts on six popular retail beef items, as part of its 'Dropped and locked" campaign, which the company has aligned with cost-of-living pressures.

Here's the list of beef items included in Coles' pricing adjustment, activated yesterday. Note that it covers mince and slow-cook items only, but not popular steak lines like sirloin, scotch fillet, rump or eye fillet. Not also that some prices listed above are in $/kg, and others in $/500g. The new pricing represents reductions range from 7.7 percent to 15.4pc.
Coles has committed to the new pricing for three months, until 4 July.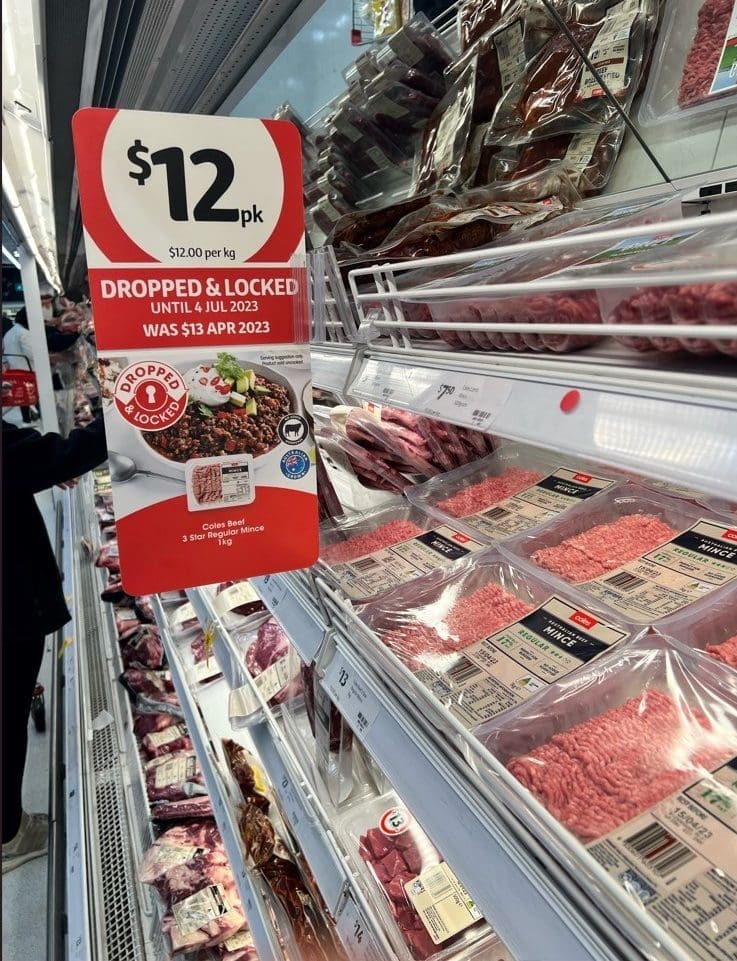 As reported earlier, heavy feeder steer prices in eastern Australia have fallen about 160c/kg or 32pc since the start of November.
Good flatback feeders out of Central Queensland that were making 540-550c/kg this time last year are this week making around 360c/kg liveweight.
The cattle price trend has stimulated some discussion around when retailers will follow-suit in their retail pricing (see further comments below).
In a statement issued this morning, Coles said it had continued its commitment to help Australians keep the cost of living down for longer, announcing 376 items (including six beef) having been 'dropped and locked', giving customers more price certainty on some of the biggest brands and popular products across the store for at least 12 weeks.
"As customers head into winter and cook more from home, the colder weather calls for more bolognaise, casseroles and slow cooking, with the price of more affordable cuts of beef including mince, diced beef and casserole chuck dropped and locked until at least July 4," the company said.
Cost of living pressures
The company's most popular beef line, Coles 3 Star Regular Beef Mince 1kg pack, has been dropped from $13 to $12, "making the dinner favourite spaghetti bolognaise just $2.75 per serve for eight people when combined with two 500g jars of Coles Mums Sause for $6, two 500g packs of Coles Spaghetti for $2 and Coles Grated Parmesan Cheese (100g) for $2."
Coles' new price campaign comes as a recent Coles survey of 9000 Australians revealed that young singles and couples are really starting to feel the pinch, with 86pc of respondents making changes to reduce the cost of groceries. That figure was up 4pc since the last survey in October 2022. Sixty seven percent of households were worried about their ability to deal with rising costs, and this number jumped to 72pc when it comes to families.
"Cost-of-living pressures is the number one issue facing everyday Australians, with 66pc of Coles customers saying they are spending less in restaurants, takeaways and on fast food," the company statement said.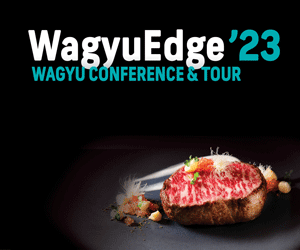 Coles group chief executive Steven Cain said post easter and with winter on the horizon, his company wanted to help make budgets go further, with many customers facing the further pain of rising mortgage payments and energy costs.
'Dropped and locked 3' was Coles biggest value investment so far and was focused on breakfast, lunch and dinner, he said.
"In particular, we know customers are looking for cheaper cuts of meat which is why we have focused on beef mince, which is our number one beef line."
Readers watching developments
Beef Central has received a number of reader comments recently over the lack of movement in retail supermarket beef prices, despite the recent dramatic falls in livestock value.
Here is a sample comment published on an article before Easter (edited for relevance), and Beef Central editor's response:
Most producers are still trying to pay back huge debt incurred keeping cattle alive during the drought. Most realised that 2022 cattle price levels were unlikely to be maintained forever. However it is frustrating to take $500 less per head for (feeder) cattle sold to a supermarket and then see their (retail) prices as high as ever – e.g.mince $20/kg, scotch fillet $47/kg.
Beef Central's response:
Just a quick 'Price check' George – as of Friday PM (1 April), Woolworths everyday scotch fillet was $43/kg regular mince (82CL) $16/kg, lean mince $19/kg; Coles scotch $43.75/kg, everyday mince (83CL) $14/kg, lean $19/kg. It's worth remembering that there's a considerable lag-time between purchasing a (relatively cheap) feeder steer or heifer this week, and the presentation of that beef on the retail shelf. Say 70 days grainfeeding; 4 days transport feedlot-abattoir, liairage, slaughter, carcase chilling, and boning into boxed primals; MSA tenderness guarantee aging anywhere from 5-21 days; 4 days portion-cutting, retail packaging and distribution from Woolies DCs into its 1000 stores Australia wide. I make that 83-99 days. It means steers bought at relatively cheaper prices – say mid-February – are not due to be reflected in the retail cabinet until mid-May or early June. We'll ask Woolies and Coles for some comment on this for a story. Editor
We checked Woolworths retail prices again this afternoon. Woolies regular (82CL) mince was $13/kg, lean mince (90CL) $16/kg and everyday scotch fillet $43/kg (unchanged).
In response to a series of questions over retail pricing that Beef Central asked Woolworths prior to Easter, the company yesterday come back to us with the following responses:
"We appreciate the opportunity to respond, and your efforts to explain some of the supply dynamics that (reader) commentators may have missed. Unfortunately, we can't really comment on the substance of the discussion around price flow-through because it could be interpreted as price signalling to competitors and constitute uncompetitive conduct etc.
However, we can provide some comments about the nature of our (Woolworths Greenstock) supply arrangements:
"We operate in a highly competitive market, and we work to deliver the best value possible to our customers. The majority of our cattle are forward-contracted months in advance and we thank our suppliers for working closely with us as we sensitively respond to industry-wide changes in the market.
"We have long-term relationships with our livestock producers – spanning multiple generations in some cases – and we aim to support them through fluctuations in commodity prices."