A HIGH school trip took Markus Rathsmann from Victoria to the Northern Territory for the first time.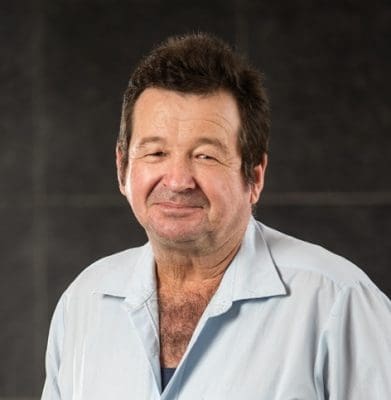 It turned out to be a life changing experience.
Within months of leaving school the young Victorian was back in the Territory, working with cattle at the Daly River Mission, then on Bathurst Island and at Koolpinyah Station east of Darwin.
Aside from three years when he returned to Victoria to study agriculture at Marcus Oldham College at Geelong in the early 1980s, he has been deeply immersed in the Northern Territory cattle and buffalo industries ever since.
"It was always the last the frontier you could say," he said.
"I was pretty young and not ready for a quieter life in Victoria, and I was keen to get back to the NT."
Last November Mr Rathsmann was voted by the Cattle Council of Australia (CCA) board to lead the peak representative body for Australian cattle producers.
From his upbringing on a broiler chicken and cattle farm in the heavy winter rainfall region of Gippsland to his 40 years in the monsoonal summers of the Top End, he brings a unique degree of experience and perspective to the role.
His early years in the NT were largely spent mustering feral cattle and buffalo during the Brucellosis and Tuberculosis Eradication Campaign (BTEC), before setting out on his own as a fencing and mustering contractor.
Then followed almost 20 years running a buffalo and cattle business for traditional landowners in Arnhem Land, 'a great life with great people', he said.
It was also a good business, turning off 2000 to 3000 bulls a year, mostly for live export.
Early on, communicating with the outside world to organise a road train or helicopter meant being patched through the Flying Doctor network via HF radio.
'communicating with the outside world to organise a road train or helicopter meant being patched through the Flying Doctor network via HF radio'
"Advances in communications over the last 40 years have just been incredible for people living in remote areas," he said.
"We would work a season which would be six to eight months of the year, then in the wet season I would either come back to Mt Ringwood (his Adelaide River pastoral lease) or go overseas and see the world."
Mr Rathsmann's cattle business today comprises his 45,000 hectare (450 sq km) pastoral lease Mount Ringwood, another leased property next door, a leased fattening block closer to Labelle and a small horticultural block.
"Four small blocks to make a living," he said.
While he plays down its size, it is a serious family run cattle enterprise, running a herd of 6500 bos indicus cattle geared primarily towards producing feeder cattle for the Indonesian live export market.
He normally buys around 2000 trade cattle each year but admits he's not entirely sure where he will find them this year, given the supply limitations on cattle numbers across the country and the high prices producers are enjoying.
Despite spending a lot of time in remote locations he said he has always been passionate about the beef industry and national issues. Any opportunity to get a copy of the Australian newspaper from chopper pilots was a highlight when he was a living in the bush, he said.
'Advocacy and creating good industry policy does not run on fresh air'
His involvement in agripolitics started with the Northern Territory Buffalo Council, and then the Northern Territory Cattlemen's Association, which appointed him as its delegate to the Cattle Council of Australia in 2016.
He concedes he had never set his sights on becoming the president of CCA and was talked into running by others, but now he is in the role he has a clear policy agenda he wants to see implemented.
The first is to get the restructure and financing of CCA sorted out once and for all.
"CCA has five people in the office which is quite ridiculous for a national body trying to represent 60,000 beef producers and an industry that produces $20 billion worth of product annually," he said.
"It has had declining income streams and is in a challenged financial situation and that needs to be turned around – advocacy and creating good industry policy does not run on fresh air."
He said there is a burning ambition to get the long-discussed restructure of CCA completed, noting that people are sick of hearing about it and sick of talking about it too.
"People want us to get on with it and build a more inclusive, democratic system that is properly resourced so the largest single agricultural industry in the country has the representation it deserves. We need to complete this work for the good of the industry."
To that end he said productive discussions have been continuing with other industry groups and the Federal Government.
"It is fair to say there has to be some compromise from all parties on what this model is going to look like, but I am confident that we will continue to make progress and come forward with the right structure and funding streams.
"I just regard the other groups as my fellow cattle producers, who sometimes have a different point of view, and we're trying to establish the common ground where we can."
He said he believes CCA also must focus on improving communication with the 60,000 cattle producers around Australia.
"From my observations CCA has been very good at developing policy, we have really good, dedicated staff, as well as a significant number of cattle producers that volunteer much of their precious time for the good of the industry, but the message doesn't get out as much as it should about what our position is and the work we do."
CCA is insistent the development of a formal register of cattle levy payers will help to achieve that goal but several years after it was recommended by a Senate Inquiry and legislation passed by the Federal Government to enact it, development remains slow. There is no clear picture yet on when it will be in place and whether industry will be able to use for the purposes needed.
He said he is looking forward to the CCA Board and new Policy Council getting together in Canberra in March for its first face to face meetings since March last year – COVID travel restrictions allowing.
Following the 2020 AGM, in addition to Mr Rathsmann, the Cattle Council of Australia board also comprises State Farming Organisation appointed delegates Lloyd Hick (Vice President) from AgForce, Geoff Pearson (WA Farmers),  Digby Corker (PGA of WA), Peter Star (VFF), Bill Stacy (NSW Farmers), Paul Saward (TGFA), Gillian Fennell (Livestock SA) and independent northern director Alice Greenup from Queensland and independent southern director Olivia Lawson from Victoria.
Bedding down CCA's recent move to introduce a new Policy Council, designed to better engage and represent the industry while improving clarity and focus between board function and policy development, will also be a focus this year, he said.
Mr Rathsmann added he would also like to see reform of the Red Meat Advisory Council and the review of the red meat Memorandum of Understanding completed.
"A lot of people in the beef industry and the peak industry councils are saying well we have had the white paper, didn't like it, what now?
Recent Cattle Council of Australia news: