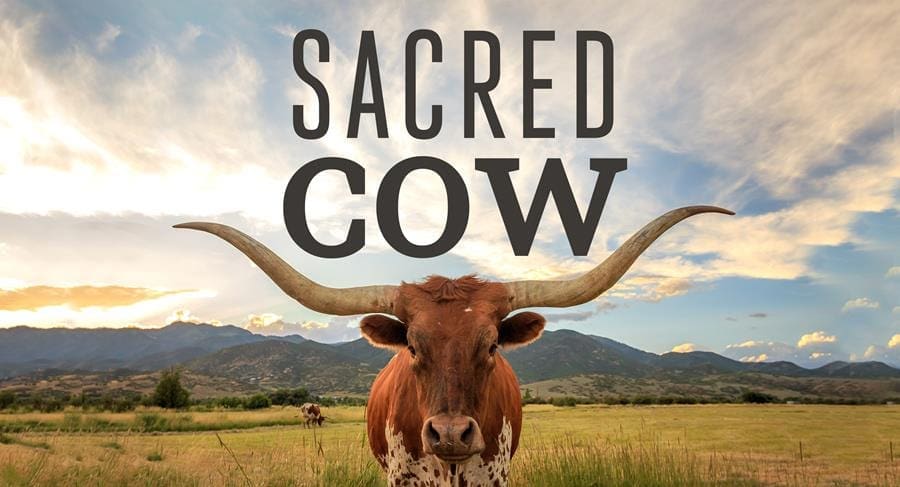 THE independent nutritionist, author and producer behind the new Sacred Cow movie is advising the red meat industry to increase efforts to use science and evidence to "educate the influencers" to counter well-orchestrated campaigns against the industry from anti-meat activists.
Diana Rodgers is a clinical "real food" dietician from Boston, Massachusetts, and a regenerative agriculture advocate who for the past 18 years has been involved with farming organic vegetables and pasture-raised meats.
Earlier this year she published and co-authored a book called Sacred Cow which draws on a diverse range of independent experts and science-based evidence to articulate why red meat can be good for the environment and also healthy to eat.
She has also just produced, independently and through her own fund-raising efforts, a visually stunning, evidence-based documentary that systematically and scientifically debunks many of the claims made against livestock agriculture and red meat consumption.
The movie, which was available for a limited release earlier this month, will be available for all to watch commercially in Australia and other countries via iTunes from January 5 next year.
Ms Rodgers spoke in depth about the film to an audience of Australian cattle industry stakeholders via a webinar organised and hosted by the Cattle Council of Australia yesterday, which also featured US animal agriculture and air quality expert Dr Frank Mitloehner from the University of California Davis, who also appears in the Sacred Cow film.
Diana Rodgers explained that for the past 3.5 million years humans have been eating red meat, which she describes as the "most nutrient dense and important food that we have".
However she said the red meat industry faces a serious problem in the form of a deep and systematic bias in the dietetics sector against meat.
"Every text book I have seen that references meat largely vilifies it," she said.
"We have got environmentalists, we have got others in society now understanding the benefits of grazing for wild bird populations and for biodiversity, but we have got still quite a long way to go with the dietetics movement and the US dietary guidelines.
She said that since publishing her book Sacred Cow earlier this year and releasing her film for a limited period earlier this month she has been contacted by many education distributors as well as science teachers and university professors, who will be showing the film to their students, and has attracted attention to the film's messages at a political level in the US.
"The main reason I made the film was to target younger people – millennials, college students, and high schoolers who are getting the bulk of anti-meat messaging right now," she explained.
"And to just try to introduce a little bit of nuance and elevated thinking into that meat-anti-meat discussion."
Many of the film's messages are well understood by people within the agricultural sector.
A key question on the minds of Australian industry representatives who participated in yesterday's webinar focused on what can be done to help more consumers understand those messages.
"Educate the influencers"
Leading beef exporter Richard Rains, southern beef producer Jenny O'Sullivan, northern beef producer and Meat & Livestock Australia Sustainability Innovation Manager Doug McNicholl and Council of Rural Research and Development Corporations executive director Tim Lester each raised similar lines of questioning, summarised by Mr McNicholl's question "what is the most effective path to impact"?
Her specific advice was to work on "educating the influencers".
In many households it is the 'moms' who buy the meat and make the decisions about whether the family should eat less meat or switch to plant based alternatives.
So who do the mums trust on social media?
"They trust other mums who have medical degrees, like dietitians and doctors," she said.
"As far as getting this information out to the public I think the film is a good start.
"Influencers on social media, particularly women and particularly dieticians are highly influential, they're extremely trusted.
"Inviting them to your farm, having conferences where you're engaging a dietician, answering their questions in a science based way.
"… To have a fleet of women doctors and dieticians that are pro-meat say things with credibility who are good communicators would in my opinion be the strongest way to really influence the biggest number of consumers."
In response to questions about how the industry should deal with groups who say "meat is murder", she advised sticking to the science and logic.
"First of all don't even tangle with the emotional argument, because you're just never going to win with someone who is not using logic, and all of these arguments are emotional and illogical.
"But if you do have someone who is slightly open minded you can talk about, well let's talk about what least harm is.
"So least harm would be how can we have a food system that is improving the land, increasing biodiversity, increasing soil health and one cow can provide 500 pounds of meat, think about all the little critters that have to die as the consequence of industrial scale cropping."
Popular response
A limited recent release of the film to an audience of internet viewers around the world earlier this month resulted in highly positive feedback, with the film attracting an extremely high viewer rating of 9.4 out of 10 on the popular Internet Movie Database website.
The book has already had over 713 reviews and is rated as a five-star book on Amazon.
"I'm thrilled at the response and hope that the film introduces some much needed nuance into the meat debate, and that people decide to read the book after watching the film, as the book contains even more nuance and science," she told Beef Central following the webinar.
Industry support 'limited'
She has developed the project through her own fund-raising, a task made all the more difficult due to COVID restrictions this year, and also entirely independently of the livestock sector.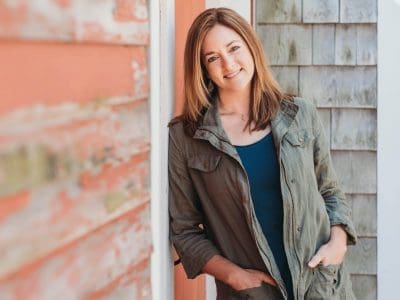 Despite the value of her work in helping large numbers of consumers to understand the science and expert evidence that supports meat production, it seems the industry itself is doing little to assist her work directly.
Asked by Beef Central if she has received support from the livestock sector and/or individual industry stakeholders around the world for her work, she said she has had very limited support from the livestock sector so far.
"I've noticed a lot of in-fighting within the industry," she said.
"It seems that each group feels their individual production methods are "best" and I see very little cooperation and support for people like me.
"The enemy is not the other rancher or brand, it's the plant-based protein industry, which is very well organised, well funded, and is quite effective at shifting public opinion and policy."
As an independent dietitian, author and filmmaker, she said it had been "quite a struggle" to get the funding she needs to continue to do the advocacy work she feels is needed.
"The pro-livestock message needs more trusted women with medical degrees instead of just the industry itself, pushing the information.
"The public has grown to distrust "industry" and I believe the best way to sway the consumers (largely women) is to tell the story as a trusted woman.
"If I don't get the funding I need to keep promoting this message, I'll have to return to being a full time clinician – which is fine but I don't see anyone else picking up the torch to continue the fight against the plant-based industry, which is currently winning in the court of public opinion."
For more information about the Sacred Cow movie, book and impact campaign click here