THE scale of destocking that's taking place on the NT's Barkly Tableland region is reaching unprecedented proportions, with well-informed stakeholders suggesting between 500,000 and 750,000 head of cattle may have been, or are being be uplifted out of the region as feed runs out.
Large parts of the Barkly missed out on a traditional northern wet season last summer, and on top of another very light year the year before, are now in severe drought. The official weather station at Brunette Downs, for example, has recorded 72mm of rain since January 1, and just over 100mm since the start of the traditional northern 'wet season' back in November. The site's mean average annual rainfall is 422mm.
Quite a number of Barkly cattle holdings have recorded their lowest rainfall on record over the past eight months. The annual Brunette Races have been cancelled for only the third time in the event's 100 year history.
At the current rate of livestock uplift, much of the Barkly will be at 50pc or less of normal carrying capacity by mid-year, a senior pastoral company executive told Beef Central. Some individual properties, apparently like Brunette Downs and Headingly, will be all but totally destocked, such is the severity of the conditions heading into winter, he suggested. (AA Co would not confirm the level of de-stocking taking place on its northern properties for this report.)
Cattle coming off the Barkly and other parts of northern Australia are moving in a number of directions:
Direct to slaughter in Queensland's east coast beef plants
Feedlot placements, mostly on grower/maintenance rations
Internal relocation onto other pastoral company-owned properties, either further east in Queensland areas including the Gulf region (responding after February/March rain), parts of the Channel Country region which has received some beneficial flooding, and other parts of the NT, such as around Katherine
Direct store sale through physical saleyards or AuctionsPlus
Agistment on other owner's properties
Placement on the long paddock (stock routes) in western Queensland, and
Placement on Queensland properties with grass, purchased specifically for drought relief by Barkly cattle operators (see tonight's weekly property report for recent examples in Queensland's northwest). Other examples include Baldy Bay's recent purchase of Comely, near Moura, and Mimong Station near Kynuna in March.
Beef Central has pieced together a picture about the situation on the Barkly from a number of sources for today's report.
One senior pastoral company executive with lengthy experience across the region suggested uplifts this year might easily amount to between 500,000 to 750,000 head.
All of the major pastoral companies with exposure to the Barkly region have been involved to some extent, including AA Co, NAPCo, Kidman, Hughes Grazing, Baldy Bay (Sterling Buntine), Cleveland Agriculture, Brett Blundy and others.
Several said the circumstances this year were similar (only worse) than in 2008 – another very dry year – which followed a poor northern wet season the year before in 2007. Two poor years back-to-back intensifies the severity of the seasonal impact across the region in the second year, they said.
Livestock transport operator Road Trains of Australia has been in the thick of the recent northern cattle movement activity.
The company's Longreach-based operations manager, John (JR) Rogers, told Beef Central that while transport activity had slowed just a little this week, operations had been 'frantic' for the past couple of months.
"I think we may now have it back to a more manageable level, but it's been crazy," he said.
"A lot of the badly-affected properties have already lightened-off a hell of a lot, and now look like pausing to re-group – to see if they need to move another wave of stock later."
"They're shifting everything from breeding cows to weaners – heading wherever they can find a home," Mr Rogers said.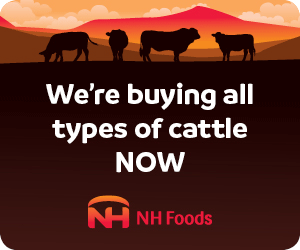 Adding to the challenges, there's been a shortage of trucks, and drivers as well. One large export meat processor had simply been unable to procure transport for large runs of slaughter cattle in had bought out of Queensland's northwest recently.
Mr Rogers said while the numbers of cattle being shifted out of the region were 'too big to count', he agreed with the estimate that more than 500,000 head (perhaps considerably more) might have left the region by mid-year.
"Many of those large properties on the Barkly run 50,000 to 100,000 head of cattle. It's not difficult to come up with a scenario this year where well over half-a-million head have been shifted already. I know it sounds extreme, but that estimate is not at all unrealistic, in my opinion," he said.
"One single property has shifted 40,000 head already, and has another 40,000 to go. We've been chipping away on them since about March, including a lot of young cattle. The advantage is you can get 1000 young cattle on three and a half road trains – so it does not take that long to rack-up some big numbers."
Mr Rogers said the condition of the uplift cattle in general was sound, with very few really poor animals. "Decisions are being made in good time, before they slip too far, from what we have seen. There's been no crash, or animal welfare issues."
"We are trying to prioritise the jobs a little, looking at doing the worst-case scenario jobs first and them coming back to the others."
Up to 55 loads each day
At its peak, on any given day for nearly two months, RTA had loading between 35 and 55 six-deck road trains a day, and averaged probably 40 a day, Mr Rogers said.
"It's been a logistical nightmare," he said.
"It's as intense a period for livestock transport work that I can ever remember. Back in 2002 and 2008 there were severe drought periods across the region where stock movements went crazy, but not like this year. 2019 tops them all," Mr Rogers said.
Sub-contractors play a role
Apart from its own fleet of 90-plus prime movers and trailers, RTA has been sub-contracting the mountain of haulage work out of the north to other operators.
"I've rung people who own and operate single trucks in the past month that I have never heard of before, to try to keep up," he said.
Sub-contractors have been recruited from as far distant as NSW, property-owned roadtrains from south of Alice Springs, Rockhampton and Charters Towers to help with the volume of work in recent weeks. Some had been working flat-out in the north for the past six weeks, but now had to go home to pick up their normal local work, Mr Rogers said.
Some of the cattle coming out of the Barkly and northwest are doing two or three separate staged transfers, linking up out of centres like Cloncurry and Thargomindah, to their new destinations.
While RTA might not need the support of as many sub-contractors as it did earlier, the company was still more or less booked out for transport work until the end of June, he said.
Road Trains of Australia operates more than 90 prime movers shifting cattle across Northern Australia. The company featured in Beef Central's popular Top 25 Livestock Transporters report. Click here to access