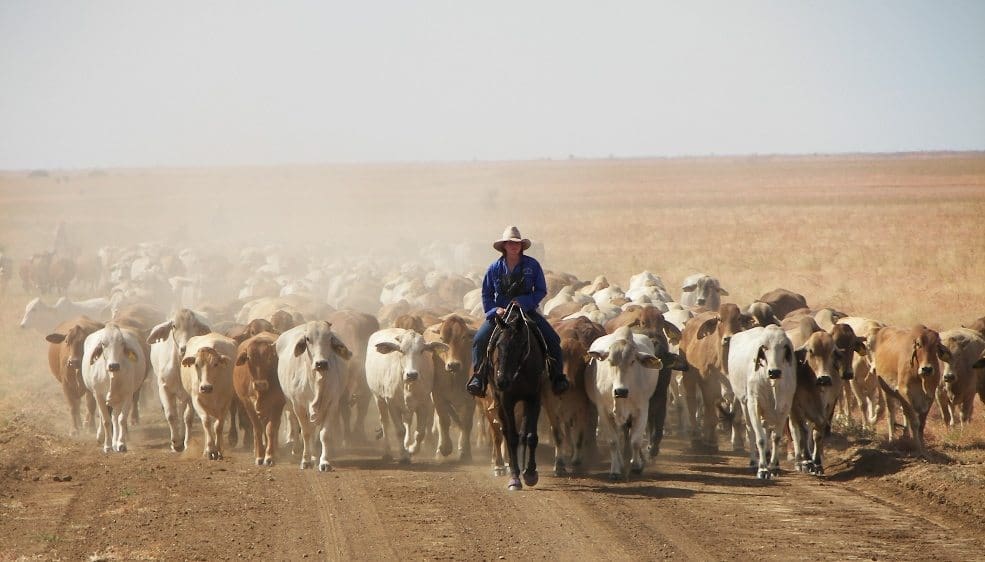 CONTINUING a sequence of divestments since October, Consolidated Pastoral Company has offloaded another of its northern pastoral assets, agreeing to sell Mimong Station in Northwest Queensland to Northern Territory pastoral identity Sterling Buntine.
Covering about 80,000ha Mimong, near Kynuna, is one of CPC's smaller stations, with a carrying capacity of 9000 cattle. The sale includes the land and plant and equipment on the station, but no stock. No price was disclosed, but unconfirmed reports suggest a figure of around $20 million.
Mr Buntine's Baldy Bay Pty Ltd has previously owned and sold grazing country in Queensland, but the Mimong purchase marks his company's re-entry into the market east of the NT Border.
His Northern Territory/Kimberley holdings include Alroy Downs (4232sq km) and Dalmore Downs (4776sq km) east of Tennant Creek, and  Lissadell, Bedford Downs and Lansdowne stations in the Kimberley region in Western Australia.
Grass factor
Beef Central understands that grass was an important factor in the Mimong deal.
As described in earlier Beef Central reports, there's been a mini-property boom in Queensland's northwest, following widespread beneficial rains last month on the fringes of the flood-devastated area between Julia Creek and Hughenden, and south to Winton.
Mr Buntine's Alroy and Dalmore stations, below Brunette Downs on the drought-ravaged Barkly region of the NT, are likely to shift cattle east onto new feed on Mimong, Beef Central understands. Purchasing cheap replacements out of a rapidly deteriorating store market could also come into play.
CPC managing director Troy Setter confirmed this morning that Mimong had received good rain last month.
"We had looked at selling it a few years ago when we sold our other western Queensland stations, but ultimately kept operating Mimong for a while longer," he said. "But now is an opportune time to sell out at a higher value, given last month's rain."
Mostly open downs Mitchell and Flinders grass country, Mimong has been used by CPC as a grower depot, being located between the calf-factory breeding properties on the Barkly including Newcastle Waters and Ucharonidge, and finishing properties Nockatunga in Queensland's Channel Country, and Isis Downs near Blackall. CPC also established a Charolais stud herd on Mimong, breeding acclimatised bulls for breeding properties further north.
Neighbouring Hilton Downs was acquired in 2010 and is operated as part of the Mimong aggregation.
Mr Setter said selling Mimong would not disrupt CPC's own drought herd management strategy.
"We have had good rain across our northern stations that will carry extra cattle this year, we have done and will do more water development so we can better utilise the grass we have," he said.
"We have also agisted properties secured with good grass. We have will also send more feeder cattle to our feedlots in Indonesia."
Commenting on the sale of Mimong, Mr Setter said the acquisition by Sterling Buntine reflected the quality of the station and its strategic fit with Baldy Bay's existing pastoral interests.
"Sterling shares our vision for taking care of the land, the cattle and our teams," he said.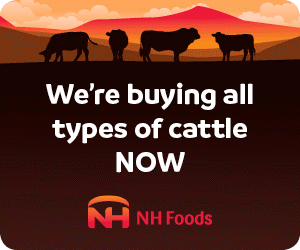 Following this sale (and others listed below), CPC will still have one of the biggest pastoral holdings in Australia, comprising 3.5 million hectares of land across 11 stations with a carrying capacity of almost 300,000 head.
Mr Setter said the parent company Terra Firma continued to be actively engaged with buyers interested in the CPC platform, as a whole and in parts.
"While challenging seasonal conditions in many areas of Australia have been well documented, CPC's geographically diverse portfolio positions the business well in the current market and season," he said.
"We continue to benefit from strong demand dynamics for beef in Asia and around the globe, our Indonesian supply chain and investments in our properties and genetics."
Sequence of sales
Today's Mimong sale announcement follows a sequence of CPC asset sales in the past six months, as owner, UK-based investment fund Terra Firma seeks to exit its investment in the Australian cattle industry.
Terra Firma last year launched a process to sell the CPC as a whole or in parts through Goldman Sachs and Knight Frank and has since offloaded two properties individually and another cluster of three stations. Here's a quick summary of earlier asset sales:
In January, CPC announced the sale of Auvergne and Newry Stations in the Victoria River District on the western side of the NT, and Argyle Downs station just across the border in the East Kimberly region of WA to Vietnam-based investment group Clean Agriculture & International Tourism. Covering 740,000ha across the three properties, the sale included 52,000 head of branded cattle, as well as plant and equipment. Unconfirmed reports suggest a price around $135 million.
In October, CPC announced the sale of its prized large-scale channel country bullock fattening depot Nockatunga Station. The buyer was Malcolm Harris and family's Cleveland Agriculture, which already operates a string of large scale pastoral assets across Northern Australia. Widely regarded as one of the state's best bullock depots, 852,000ha Nockatunga is located in Queensland's far southwest corner, 125km west of Thargomindah. Speculation suggests a price as high as $50 million, including 5000 head of cattle and station plant.
Although thought to be unrelated to the current company divestment process, CPC in August 2016 announced a $100 million sale of Carlton Hill station in WA's Ord River district. Carlton Hill buyer, Chinese company Shanghai Zhongfu was earlier awarded the land, water and development rights for the Ord Irrigation Area stage two, for the next 50 years. Under the agreement, CPC has leased back most of the 476,000ha of country on Carlton Hill for the next ten years, while an area of about 14,000ha will be developed by the new owner for irrigated cropping. The Carlton Hill deal was understood to be worth $70 million bare, plus a value of $30 million attributed to CPC's ten-year leaseback agreement on the remainder of the property – giving a total transaction value of $100m. No cattle changed hands under the Carlton Hill agreement.