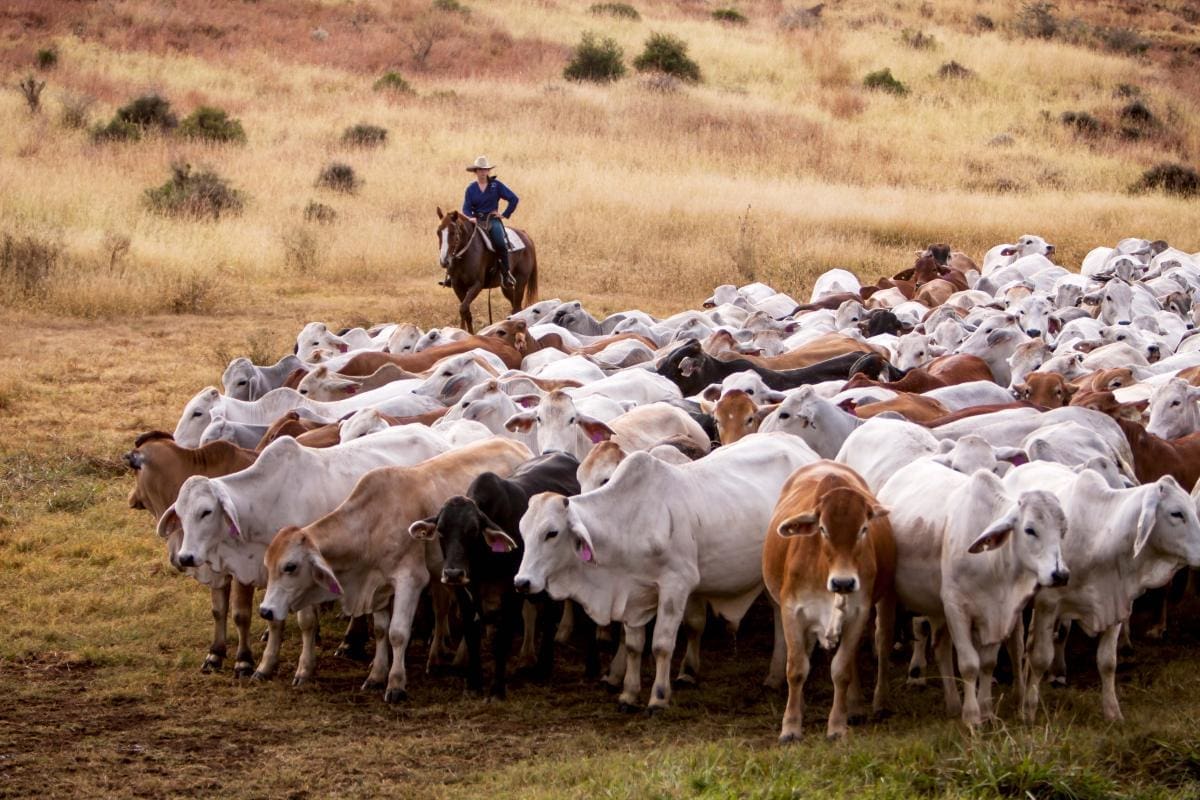 CONSOLIDATED Pastoral Co has continued on its recent property asset sell-down path, announcing the sale today of its highly-regarded Central Queensland buffel grass finishing/growing property Comely Station to Northern Territory pastoral identity Sterling Buntine.
Estimates suggest a sale price of close to $50 million bare, making the sale one of the largest in Queensland for a grazing property in the past 12 months.
Comely is the second CPC Queensland property secured by Mr Buntine's Baldy Bay Pty Ltd in the past two months, following his purchase of 80,000ha Mimong Station, near Kynuna, in March.  Unconfirmed reports suggested a figure of around $20 million for Mimong, which has a carrying capacity of 9000 cattle, but which was sold bare of stock (see earlier report).
Reflecting the high regard that the industry has held for Comely as a grazing asset, the property has been owned by a veritable 'who's who' of the northern cattle industry over the years.
Originally a part of the CSR Pastoral empire until its dispersal in 1981, Comely has passed through a range of hands including Heytesbury Pastoral Co, Prudential Pastoral Co, Hughes Grazing, Bill Reid's Pegunny Pastoral Co, and most recently, CPC, which bought the holding for about $44 million in 2012.
Comely Station, an aggregation made up of Comely and Mapala stations, covers about 23,000 hectares of heavily-improved brigalow softwood scrub country established to buffel and rhodes grass in the dress-circle Bauhinia district of Central Queensland.
Water is a feature of the aggregation, with four flowing bores and extensive reticulation systems, six equipped dams and 37 open dams. The properties enjoy an average rainfall of 710mm (28 inches) and are in one of the most reliable rainfall areas of rural Queensland.
Originally used for grass-finishing bullocks, CPC has used the holding for backgrounding purposes in recent times, supplying feedlots. More cattle from CPC's northern breeding properties, especially Wrotham Park near Chillagoe, will now be grown out on Isis Downs, near Blackall.
CPC chief executive Troy Setter said both Comely and Mimong were a good strategic fit for Mr Buntine's existing northern pastoral interests, with both properties having a good body of feed. "Comely and Mimong are two of our smaller properties, so their sale will not have much of an impact on the scale of the CPC portfolio," Mr Setter said.
Even after recent sales (see list below) CPC will still have one of the biggest pastoral holdings in Australia, comprising 3.8 million hectares of land across ten stations, with a carrying capacity of almost 326,000 head of cattle.
"We continue to be actively engaged with buyers interested in the CPC platform as a whole and in parts," Mr Setter said. "Our geographically diverse portfolio positions the business well in the current market and season and we continue to benefit from strong demand dynamics for beef and the strong performance of our Indonesian supply chain and investments in our properties, genetics and team."
Baldy Bay building Qld assets
Mr Buntine's Baldy Bay Pty Ltd has previously owned and sold grazing country in Queensland, but the Mimong purchase and this week's Comely purchase mark his company's re-entry into the market east of the NT Border.
His Northern Territory/Kimberley holdings include Alroy Downs (4232sq km) and Dalmore Downs (4776sq km) east of Tennant Creek – and both very dry at present – and Lissadell, Bedford Downs and Lansdowne stations in the Kimberley region in Western Australia.
Since 2016, CPC has sold a string of its northern properties, including Humbert River; Carlton Hill; Mt Marlow, Gowan and Cooinda Stations; Nockatunga in Queensland's far southwest;  Auvergne and Newry Stations in the VRD and Argyle Downs Station in the East Kimberly; Mimong; and most recently, Comely/Mapala.