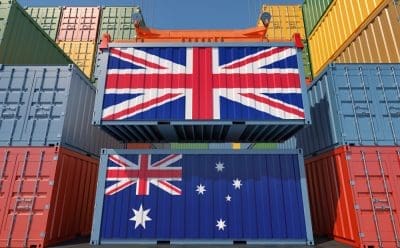 Minister for Agriculture, Fisheries and Forestry Murray Watt is travelling to London and Berlin this week for trade-focused talks with UK and European leaders.
"These meetings will allow me to keep up the momentum on important free trade agreements and ensure that overseas decision makers and buyers have a true picture of Australia's commitment to sustainable agriculture," Minister Watt said.
"This visit comes off the back of a recent push by Trade Minister Don Farrell, and allows me to reinforce the importance of finalising the trade deals as soon as possible.
Related articles:
"The UK FTA is making good progress through the UK Parliament, but we need to keep up the momentum, so Australian producers can take advantage of this high value market.
"I will also be pressing the point that we need meaningful market access, across a range of commodities, as part of any new FTA with the European Union.
"These FTAs will bolster trade opportunities for our farmers and that means jobs and export dollars for the whole country.
"In London I will meet with the UK Food and Agriculture Minister, Shadow Ministers and industry stakeholders to advocate for urgent ratification of the free-trade agreement and to ensure buyers are ready to take more Australian product.
"In Berlin, I will meet with the EU Trade and Agriculture Commissioners, along with several Agriculture Ministers from European countries, whose views are crucial to the EU FTA.
Minister Watt said he will also use his attendance at the Global Forum for Food and Agriculture in Berlin to spruik Australian Agriculture's climate-smart credentials.
"Together with around 80 other agriculture ministers from all over the world, I will be putting forward Australia's position on issues of food security, sustainability, global supply chains, climate change and how we can improve our agriculture and food systems to face these challenges.
"It's important the world knows Australia has a new government, that is determined to partner with our ag sector to build on its strong record on sustainability.
"I am looking forward to the opportunity to put our vital agricultural sector front and centre on the world stage."
Joining Minister Watt on the trip will be National Farmers' Federation President Fiona Simson, as part of the joint government-industry push on trade and sustainability.
The Hon. Catherine King MP will take on Minister Watt's portfolio duties in his absence.
Source: Minister for Agriculture Murray Watt