POLITICAL turmoil in Britain could lead to further delays in the ratification of the Australia-UK Free Trade Agreement, with hopes of a 2022 enactment now looking less certain.
The UK has just appointed its third prime Minister this year, with Rishi Sunak sworn in by King Charles III this week following the resignation of Liz Truss after just 44 days in the top job.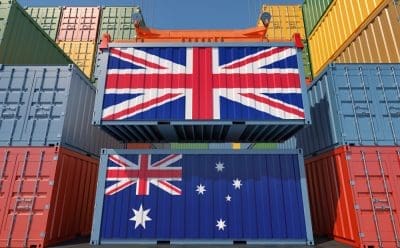 Australia and the UK formally signed a Free Trade Agreement in December last year when Boris Johnson was the British PM.
The agreement, which will enable larger volumes of red meat to be exported from Australia to the UK, is awaiting formal ratification by the Parliaments of both countries before it comes into force.
Australian Prime Minister Anthony Albanese last week voiced concern about possible delays to the formal ratification of the A-UKFTA as a result of the political turbulence in Britain.
Addressing media last week, he said he had discussed with Liz Truss the fast-tracking of the agreement and his desire to have it concluded before the end of this year.
He expressed concern about any delay that would occur to the Australia–UK free trade agreement and said he would be speaking to Liz Truss' successor about having the appropriate parliamentary processes moved through their respective parliaments.
In August then PM-contender Rishi Sunak told an audience of Conservative party members he believed the Free Trade deal signed between Australia and the UK was "bad for British farmers".
However he also added he would "not renege on the deal" because that would involve going back on an international treaty.
A-UKFTA deal awaiting formal ratification
In Australia the A-UKFTA has been tabled in both Houses of Federal Parliament and is currently subject to a National Interest Analysis by the Joint Standing Committee on Treaties (JSCOT). That process is expected to be completed by mid-November.
In the UK, the A-UKFTA was laid before Parliament on 15 June 2022 and also has to progress through a committee process before Royal Assent can be granted through the House of Lords.
When the A-UKFTA is formally ratified by both Parliaments and enters into force, Australia will benefit from immediate access to a duty-free quota of 35,000 tonnes for beef (rising in equal instalments over a 10 year period) and 25,000 tonnes for sheepmeat (similarly increasing over a 10 year period).
Meat & Livestock Australia Market Access Manager – Europe, Mary Johnson, told Beef Central in London this week that Australian red meat enjoys high levels of trust in the UK.
In addition to the food service customers who currently buy Australian product, the FTA will enable Australian exporters to seek out new opportunities, including working with larger retail customers to provide a consistent supply of product previously inhibited by smaller quota limits.
UK market likely to be a slow burn for Australia, but 'tremendous opportunities' ahead
London-based meat trader Des Marshall has had strong relationships with Australian exporters for more than 40 years and is currently rebuilding his trade in Australian red meat following the disruptions of COVID.
In response to concerns from British farmers that Australian beef and lamb could swamp the UK from the moment the Australia-UK Free Trade Agreement takes effect, he described that possibility as highly unlikely.
He predicts the increased level of trade enabled under the agreement will take time to develop and will be more "slow burn" than explosive growth.
Prices and supply constraints in Australia are two factors that make huge arrivals of Australian red meat highly unlikely, he explained.
UK steers equivalent to a YP (Young Prime) animal in Australia in AusMeat language are currently priced about 20 percent lower than similar Australian cattle.
"So it is not going to happen, as the farmers here say, that there will be loads of cheap product coming in from Australia," Mr Marshall said.
"I don't see a big rush next year, one because of your cattle price, and two, because of your weather."
A-UKFTA opens door to wider range of product
But over time he sees "tremendous opportunities" for growth in Australian red meat exports.
The FTA will allow not only for increased volumes – rising to a cap of 150,000t of beef from Australia within 10 years – but also for meat from all grades of livestock to be imported from Australia.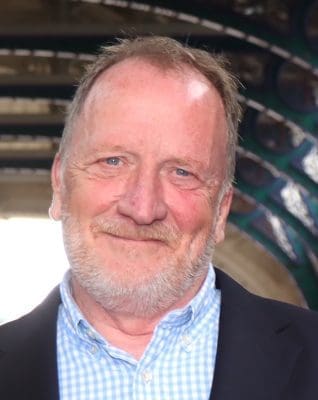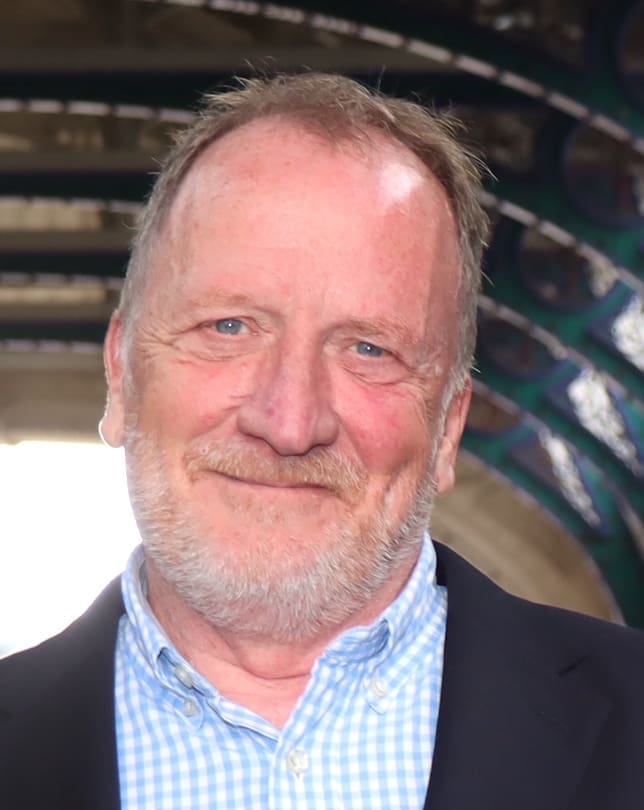 This will create opportunities for Australia to grow its trade to the UK not just in high value cuts over time but also in lower value cuts, he believes.
Australian product had built a reputation as a trusted and quality product in the UK, he said, which will help it to build trade in a wider range of meat categories in the UK in coming years.
Mr Marshall predicts there will be a bigger trade for Australian grassfed, grainfed and even cow beef into the UK in future, and also for meat packed under Australia's EQG (Eating Quality Graded) cipher, which enables processors and brand owners to pack product on eating quality alone, using MSA quality standards, with no reference to dentition (more details on EQG here).
Initially, he thinks importers will continue to take what they know and trust, such as beef from two and four tooth cattle meeting High Quality Beef and Grainfed quota requirements.
'we have got an established, viable, very lucrative market waiting for you guys to turn up'
But they would also look to include in containers small volumes of other products such as cow beef and EQG meat to test market demand.
"I think it will be a case of, if you bring in a 15-tonne container, you will have ten tonnes of what you do know and five tonnes of what you don't know".
Consumers, particularly those paying a lot of money for product, wanted meat that was backed by a story, he said, and Australian beef had a strong advantage in the quality of its traceability systems.
"There will be utilisation of other animals, other parts we couldn't do previously, I see tremendous opportunities," he said.
"The point I would like to get across to Australian growers is that we have got an established, viable, very lucrative market waiting for you guys to turn up."
Under the A-UKFTA Australia will have a "worthwhile quota" that will grow and enable exporters and importers to build and maintain relationships and supply a larger customer base.
This had previously been restricted by very limited quota access, which had disrupted continuity of supply.