Cattle exporters have slammed a "slap on the wrist" penalty handed down to a livestock producer who falsified National Vendor Declaration information and applied incorrect NLIS tags on a consignment of dairy heifers to gain access to the premium-priced export trade to China.
The consignment was discovered and removed from a pre-export quarantine facility by Agriculture Victoria investigators in May 2019 before they were due to be shipped.
After entering an early guilty plea in the Sale Magistrates Court in Victoria last week the Maffra livestock producer was released on a two-year undertaking to be of good behaviour, and was ordered to pay costs of $135.82 – more details in yesterday's article.
The Chinese market for dairy heifers is known for paying premiums often worth hundreds of dollars more per head than local cattle markets, which can also create incentives for NLIS tags and NVD information to be misued to try to gain access to the trade for non-compliant stock.
Exporter Andy Ingle, managing director of Southern Australian International Livestock Exports, described the penalty as "farcical" and well short of what is required to deter similar behaviour in future.
He said whilst he had no direct knowledge of the specific case that was heard in court last week and could not comment on its specifically, he said the circumstances as reported were similar to an incident four years ago which led to the entire Goulburn Valley dairy region being locked out of supplying cattle to the lucrative Chinese export trade, the fallout from which continues today.
At the time a vendor and livestock agent were implicated in replacing NLIS tags on five dairy cattle with breeder tags in order to sell them for export to China.
Three of the five heifers returned positive Bluetongue Virus (BTV) tests in routine blood testing before they were exported, triggering a snap decision by Agriculture Victoria to establish a 100km Bluetongue Zone near Echuca. (It's important to note that the strain of BTV that can be found in Australia is not the same strain that causes clinical disease in cattle elsewhere in the world, but any cattle with BTV are still subject to trade restrictions).
Extensive testing demonstrated no further detections of BTV virus and the precautionary zone was lifted two months later.
However, almost four years on China still refuses to take cattle from the Goulburn Valley region, a large premium dairy producing area which had traditionally supplied up to a third of all dairy heifers from Australia for export prior to that event.
Mr Ingle said it was imperative that penalties be strengthened to deter people from knowingly bucking the system and putting Australia's valuable reputation and market access in jeopardy.
"In the Goulburn Valley, hundreds of farmers who cannot access this trade have experienced massive loss of income, and punishments like this just don't fit the crime," he said.
Exporters argued at the time that Agriculture Victoria's hasty decision to create a large BTV zone near Echuca without almost no notice to industry or export customers was an over-reach and unnecessary because the issue had been caused by falsified documentation, and years later many producers are still paying the price for lost market access.
"The whole way that took place was very unfortunate, and as we have seen since that time, it has been unable to be reversed and I would say the economy there (in the Goulburn Valley) has probably now lost upwards of hundreds of millions of dollars in lost market opportunities," Mr Ingle said.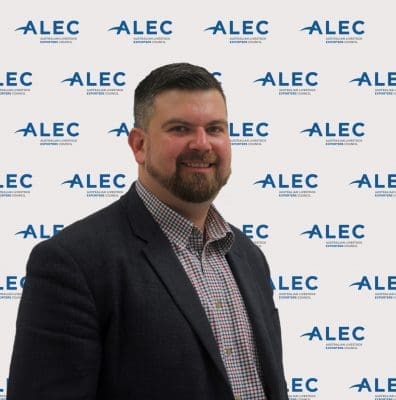 "Our industry just cannot afford for any wrongdoing, and, given the sensitivities politically with China, which we have seen across other agricultural spheres, we can't afford for anyone to be doing the wrong thing and allow that to be used against what is a very important trade for the Australian dairy industry."
Australian Livestock Exporters Council chief executive officer Mark Harvey-Sutton labelled the reported financial penalty of just $132.50 as "grossly inadequate", given the market implications and cost to the supply chain that deliberate actions can cause.
"Accountability for industry systems extends to every point in the supply and if someone is caught doing the wrong thing, they should be subject to the full strength of the law," he said.
"Our integrity systems underpin all of our major markets and provide surety and sustainability for the whole industry, so doing the wrong thing should not be tolerated in any shape or form."
RELATED ARTICLES
China blocks cattle from now-lifted temporary bluetongue zone, Govt orders review
Temporary Bluetongue zone in Victoria to be lifted