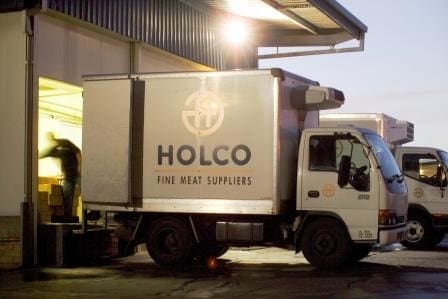 THOMAS Foods International is expanding its national wholesale and food service business. The move comes as the company rebrands its domestic wholesale and food service arms, previously operating as Holco and Country Fresh, under the Thomas Foods name.
The rebranding to Thomas Foods will roll-out over coming weeks, with the existing fleet of delivery trucks to be among the first to take on the new livery.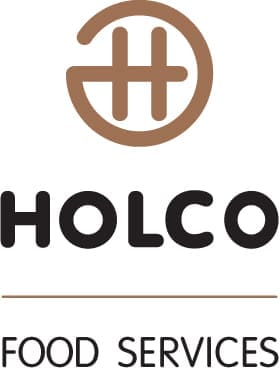 Established in 1955, Holco grew to become one of Australia's largest suppliers of meat and produce including beef, pork, chicken and smallgoods to the food service and institutional catering sector, with operations in Adelaide, Brisbane, Darwin, Melbourne and Coffs Harbour servicing customers across Australia.
TFI bought a 50pc share of Holco in 2012, formalising a long-standing relationship between the two companies in a deal that also included the Country Fresh brand. TFI bought out the remainder of the Holco business in 2018 to make Holco a wholly-owned subsidiary.
"We see a positive future and strong growth potential within the wholesale and food service sectors," Thomas Foods chief executive Darren Thomas said in a statement.
"Holco and Country Fresh have enjoyed a long and successful history within the industry.
While we want to continue to grow the business now under the single Thomas Foods brand,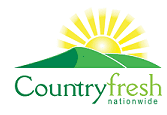 we remain focussed on providing a high level of personal service and sticking to our family values," he said.
QLD expansion
As part of the recent moves, TFI is expanding its Queensland distribution operations, which have outgrown their original site.
TFI/Holco/Country Fresh will move to a larger 2300sqm m facility on Lytton Road at Morningside in October, more than five times the size of the existing cold storage and distribution facility.
TFI general manager commercial, Simon Tamke said would increase the company's capacity to service the Queensland market and followed similar investments in Victorian operations last year.
"We supply a range of products to restaurants, hotels, function centres and resorts right across Australia with our wholesale division servicing butchers and supermarkets. Earlier this year we also expanded our online ordering platform in South Australia and Victoria," he said.
Frew investment
Back in late May, TFI announced that it had acquired a 50 percent stake in Victorian lamb and goatmeat processor Frew group, which operates a modern 6000-head per day lamb and goatmeat processing plant in the western Victorian town of Stawell.
Frew had previously performed some service kill for TFI, since the January 2019 fire at TFI's Murray Bridge plant in South Australia.
Under the TFI/Frew partnership, both companies will continue to operate independently with Robert Frew remaining as managing director of Frew International and TFI chief executive Darren Thomas joining the Frew board as executive chairman to help guide global growth and future strategy.
Mr Thomas said the investment in Frew provided great benefits to both family-owned companies over the long term and in particular to Frew's longstanding livestock suppliers and customers.
TFI has annual turnover of more than $2 billion, employs 3000 people globally and exports about 80pc of its beef and lamb production into 80 export markets.
It owns subsidiary companies located in Asia, Europe and the United States, where it operates a state-of-the-art food service and storage facility in New Jersey. Click here to see an earlier article on TFI's progress in the European market.